Supergirl Season 3: Kara Investigates A Cult That Worships Supergirl
The first few episodes of the new season of Supergirl have been relatively big in scope. They dealt with someone trying to blow up the wharf, a criminal with psychic powers, and then a trip to Mars. This episode seems to be a bit smaller in that it's focused on a cult of people who have been saved by Supergirl. It also includes actor Chad Lowe as Tomas Coville, the head of the cult. Lowe will also be back later in the season, but behind the camera — he will direct an episode.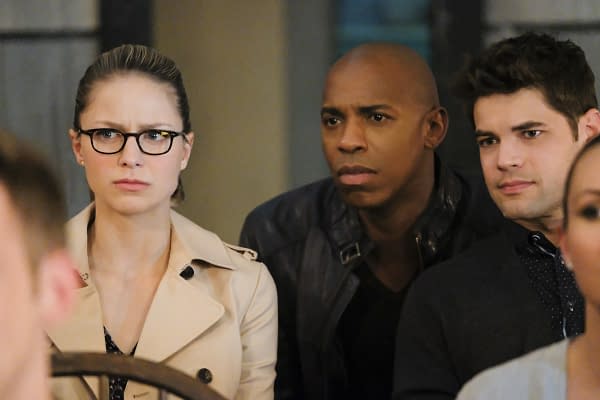 The synopsis for the episode reads:
"Kara investigates a secretive new group whose leader, Thomas Coville, has a mysterious connection to Supergirl. Meanwhile, Samantha feels like she's letting Ruby down, and J'onn confesses an old secret."
And in the clip below, Kara (Melissa Benoist), James (Mehcad Brooks), and Winn (Jeremy Jordan) are first discovering the cult and have arrived just in time to hear Coville speak. It will be interesting to see just how Kara reacts to being treated as a god by a group of people. And of course, there is probably a lot more going on here.
Supergirl airs tonight at 8 p.m. ET on the CW.
https://youtu.be/stCFhKEJ9kg