Supergirl is having its best season yet and fans are excited to see what other member of the Legion of Superheroes we're going to meet after Brainiac 5 (Jesse Rath) makes his debut on January 15th. The episode is even called Legion of Superheroes and we've got the big cliffhanger still of Kara (Melissa Benoist) being in a coma after getting beaten nearly to death by Reign (Odette Annable). But the big news is that the show is coming back for only four weeks before giving it's time slot over to DC's Legends of Tomorrow for nine weeks.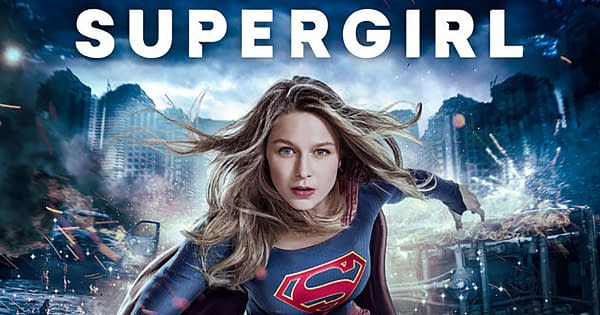 There are some rumors and speculations on why the series is giving up the slot and it could be as simple as it works best for the schedule. But it's rare for a popular series to be bumped back far enough that the season finale is well past May sweeps. The biggest rumor has to do with the departure of executive producer Andrew Kreisberg, who as accused of inappropriate behavior. Kreisberg was one of the architects of the Arrowverse along with Greg Berlanti and Marc Guggenheim. And while the series grew, each series added co-showrunners to help with the load, Kreisberg was still a key component on Supergirl. The Flash, the other show he was part of has Todd and Aaron Helbing co-showrunning it and are in their second year. On Supergirl, Robert Rovner and Jessica Queller were just promoted up to co-showrunners this season. It's said that Berlanti has had to step in and help guide the show. It is also possible that they want to make changes in the season story to move away from Kreisberg's work.
Though the series is introducing the concept of the Legion of Superheroes, it is most likely that we're only going to meet four of them. Five if you count Mon-El. There were five stasis pods on the ship with Mon-El having been in one. Saturn Girl in a second and we know about Brainiac-5 for a third. The last two could be the other two founding members of the Legion, Cosmic Boy and Lightning Lad. But would they introduce Lightning Lad around the same time as introducing Black Lightning? I'd expect that at least one of them is going to be female. There is also the possibility that the character Jessica Parker Kennedy played in the Crisis on Earth-X crossover is the Legion member XS.
At the moment, Kara got her butt handed to her by Reign and in the comics she is just one of the World Killers. If that is the case here, then she's going to need an awful lot more help than she currently has. I expect though we may not see Reign for a little bit as they start to play up the friendship thing between Kara, Lena and Sam. They didn't introduce Sam and have her get involved in everyone's life to not milk her transformation for every ounce of drama it might produce.
It's also a good bet that M'yrnn J'onzz (Carl Lumbly) wasn't just brought to Earth to get J'onn out of the DEO more often. I wouldn't be surprised if his tenure on the show doesn't end with death, likely from sacrificing himself. They may also need to bring in Superman (Tyler Hoechlin) at some point or at least address why he's not there. If this gets as big as it likely will, his unexplained absence will upset fans.
Supergirl's third season fires back on on January 15th through February 5th then returns again April 16th through June 18th.
Enjoyed this article? Share it!