"Supernatural": Culture Fly Delivers Ultimate Winchester Winter Wardrobe Box [REVIEW]
Culture Fly's Supernatural Subscription Box delivers gifts SPN Family members never knew how much they needed. Nearly every item in Winter 2019's installment wards us against the perils of colder weather. This spectacular subscription has fans covered from head-to-toe – literally! I thought it would be tough to top the contents of the Summer 2019 box I received. The bad-ass "Americana" T-shirt has become a closet staple – but they've surpassed my expectations yet again!
[rwp_box id="0"]
"Supernatural: Join The Hunt" – How It Works
CultureFly's subscription package offers a box full of surprising Supernatural: Join The Hunt merchandise on a quarterly or annual basis (prices start at $44.99 per box). Each box holds a variety of goods to cherish and utilize – apparel, accessories, collectibles, stationery, housewares, and decor.
What's In The Box?!?
Once again, I love almost everything inside of the Winter 2019 box. The plush dolls keep creeping me out! Aside from plush Sam's haunting eyes, every item in this box is absolutely thrilling and extremely useful.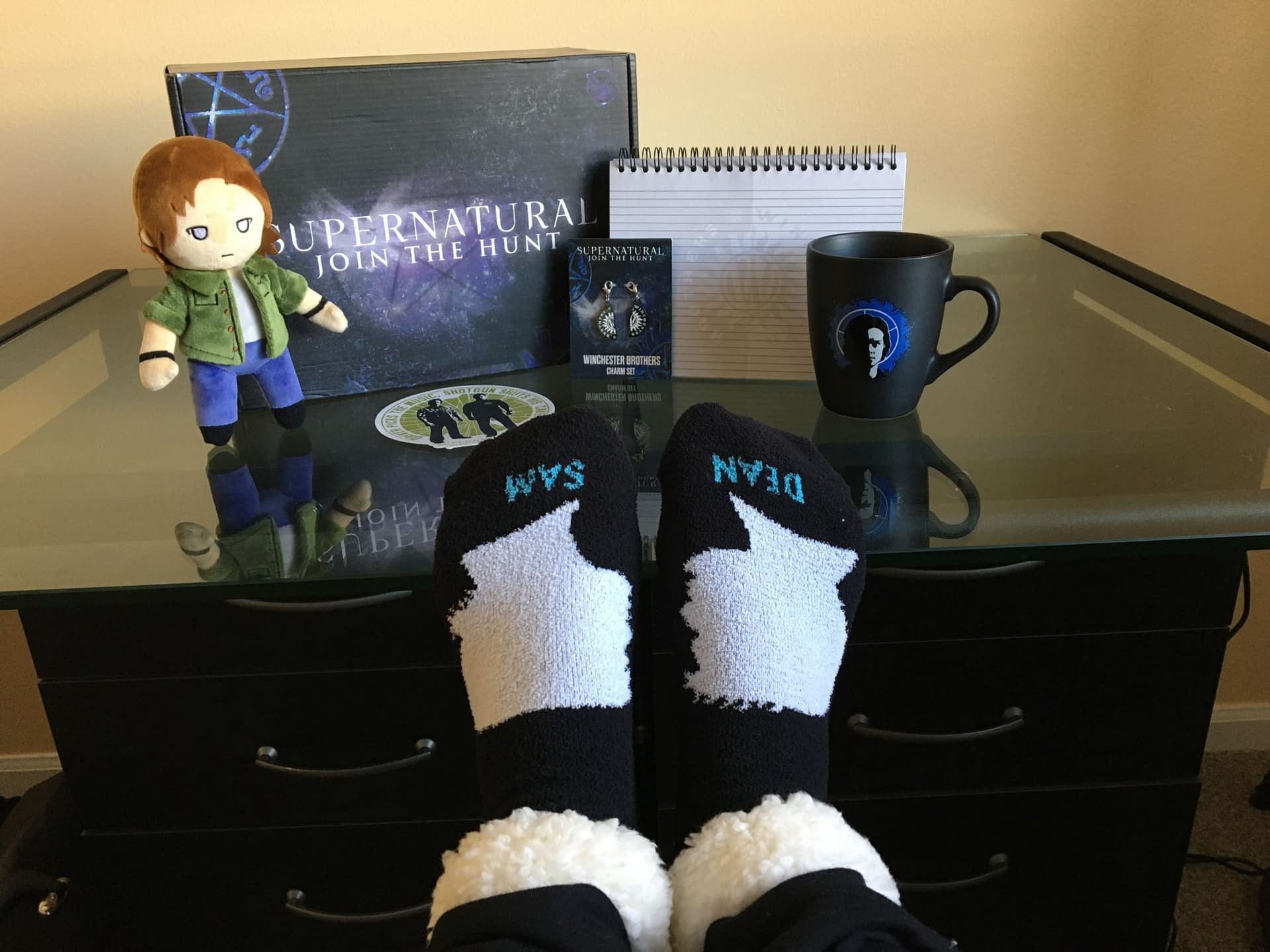 Braving the elements is clearly the theme for this time of year. A complimentary black and blue color motif matches your wardrobe and accessories. I'm a sucker for that sort of color coordination, so they earn extra points in my book.
Speaking of books… I am mesmerized by this super cool lenticular notebook! With a slight tilt, the image switches between Sam and Dean's infamous mug shots. Inside, each lined page is watermarked with the Winchester Brothers crest.
This box delivers a dose of thematic humor – we get a ceramic mug alongside a notebook of their mugshots. Fill up your cup with hot cocoa, black coffee, or something stronger, if your taste buds align with Dean's.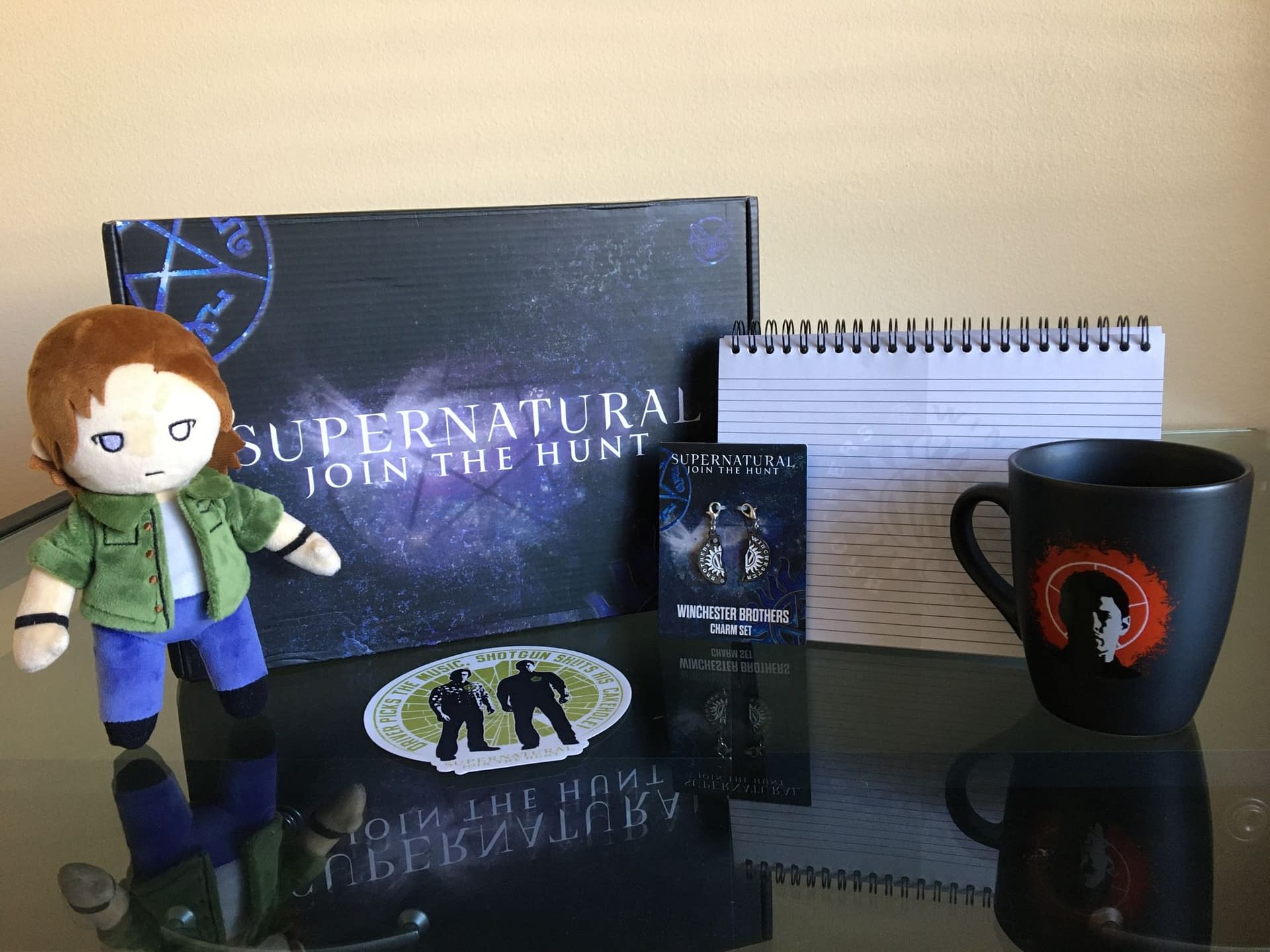 Snuggle up and show your Supernatural pride with an ensemble that keeps you cozy while watching your favorite episodes.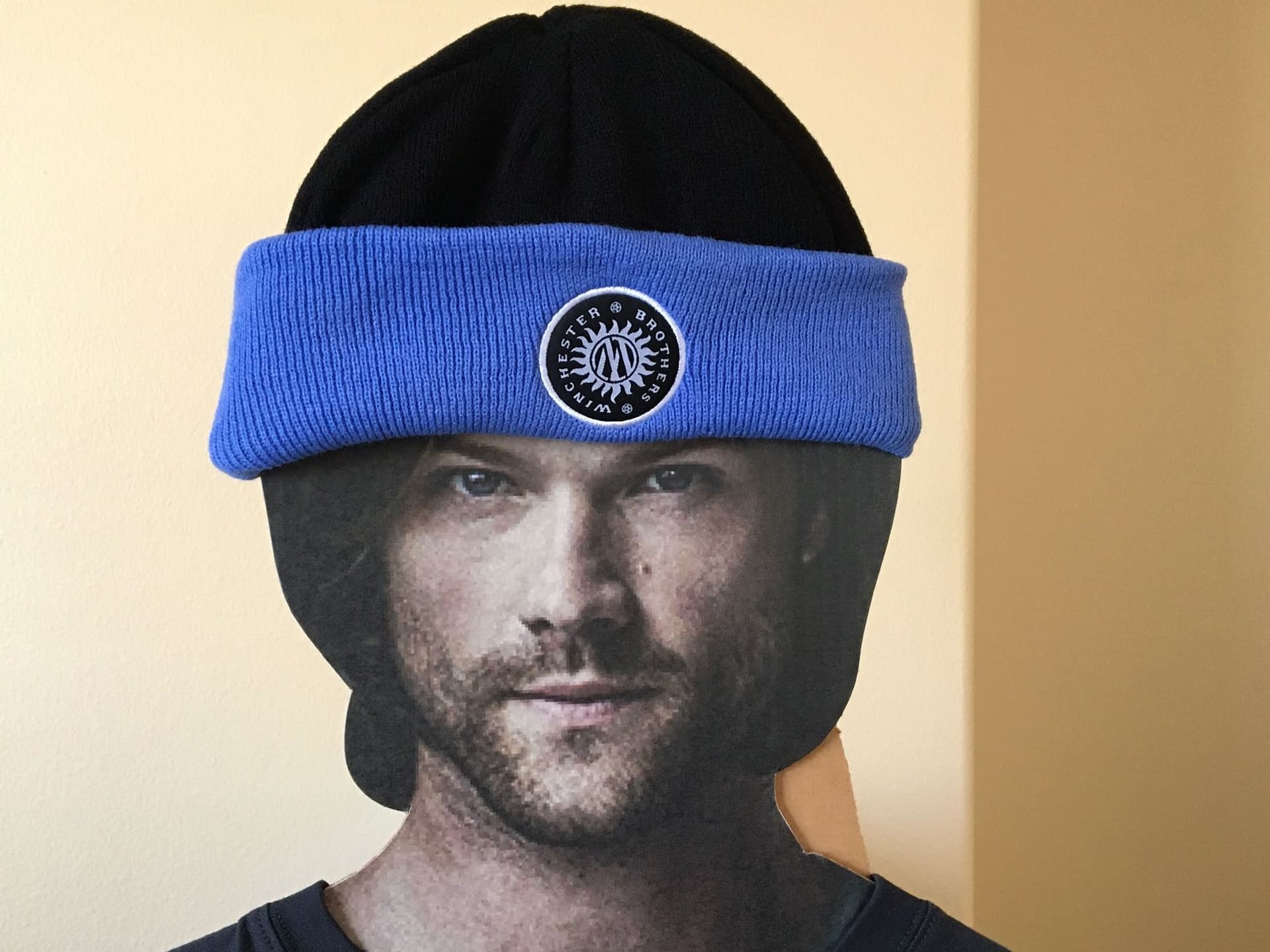 A reversible beanie, soft baseball tee and fuzzy slipper socks will offer a sense of comfort throughout the final stretch of our beloved series.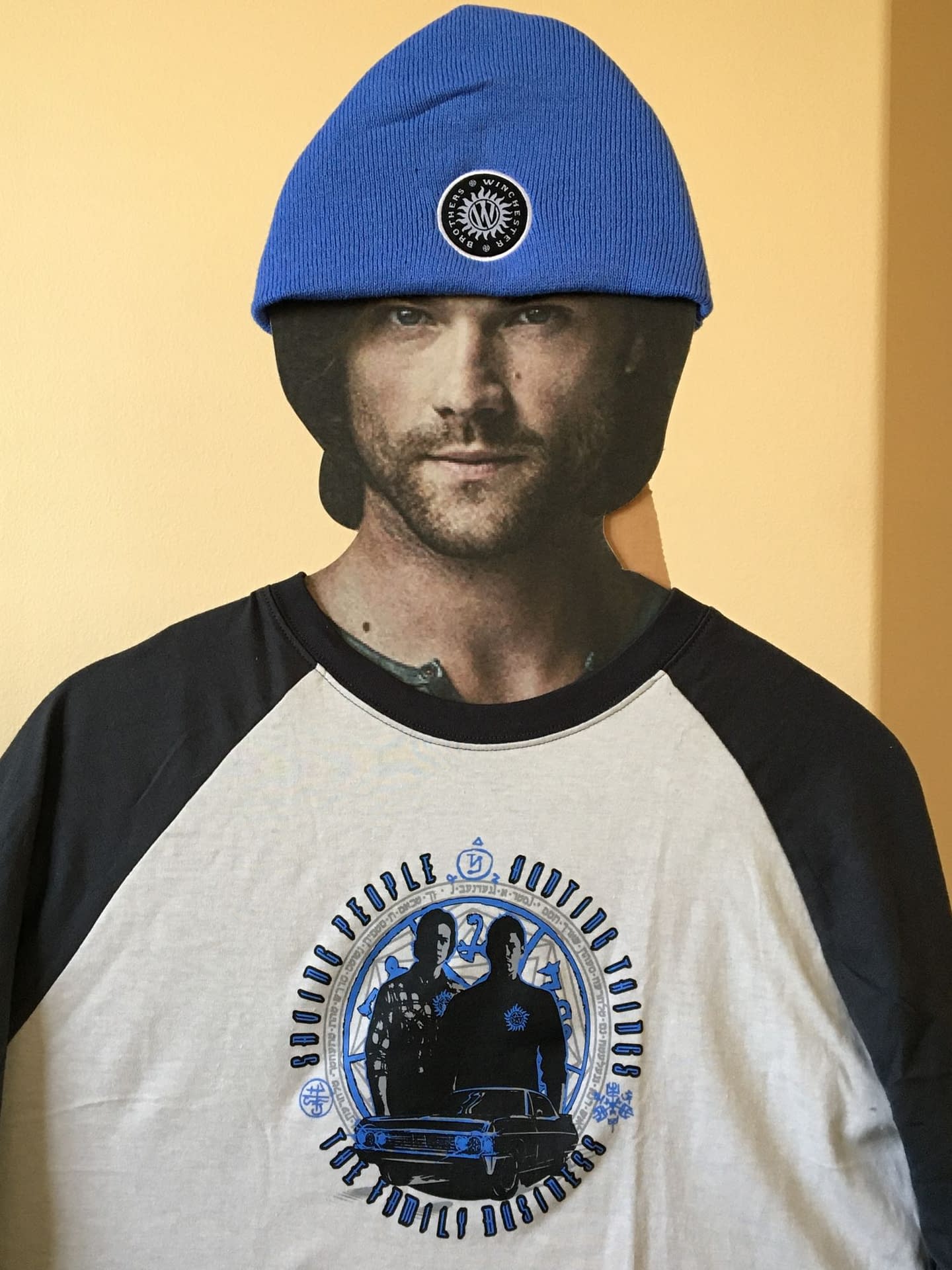 It feels like the Winchsters are hugging your feet!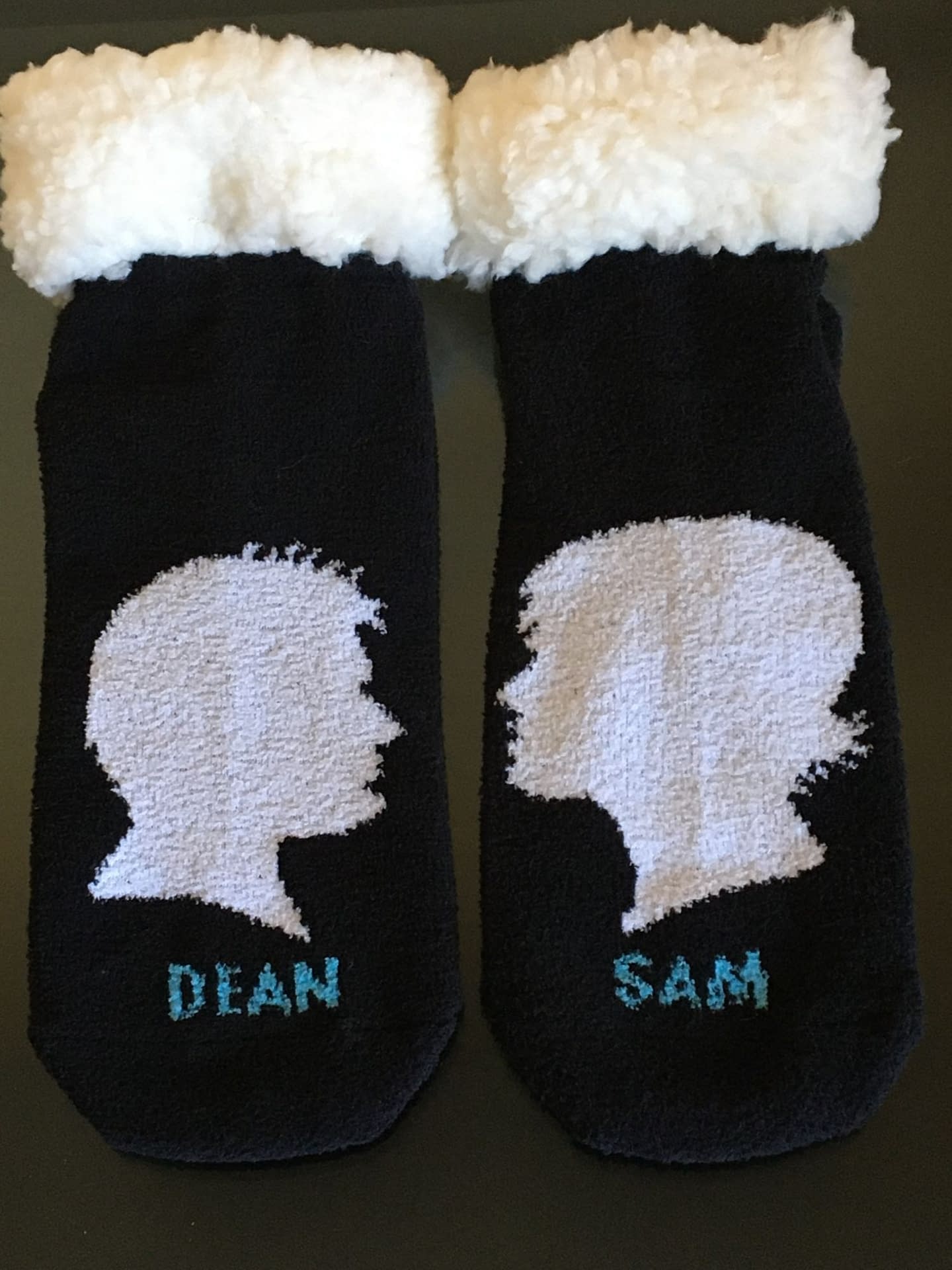 The Spring 2020 edition is on sale now. Subscribe soon, they sell out fast!