The Masked Singer Season 3 Final Face-Offs Proved Quite Appealing
FOX's smash hit The Masked Singer selected the Top Six contestants after sending two celebrities home in the Face-Offs. As fan-favorite masks duel against each other, viewers get a sense of how the remainder of this competition could play out. For the most part, Season 3 has been fair in its dismissals. It is interesting to see how celebrity hierarchy is leveled. Even if we accurately identify the hidden talent, every contestant needs to prove themselves. Big performances are valued over big names.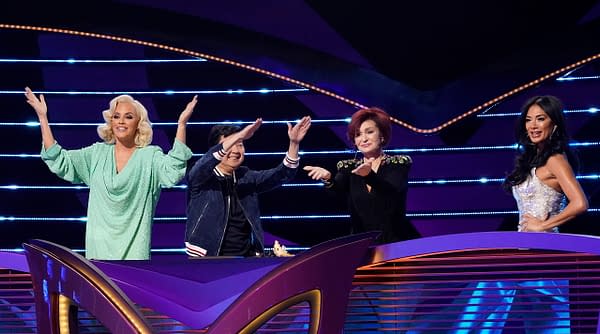 Let's Recap The Performances
Part 1 paired Night Angel with Kangaroo and Turtle with Astronaut. Although Night Angel delivered her weakest vocal performance so far, she still bested the off-key Kangaroo. Meanwhile, Turtle and Astronaut remained head-to-head in an equally entertaining battle. Astronaut easily triumphed over Kangaroo in the Showdown. As for the underwhelming reveal, The Masked Singer said "Bye, Bye, Bye" to Jordyn Woods. Her claim to fame is being ex-friends with the Kardashians after a cheating scandal. It seems the term "celebrity" is used loosely on the show. This season featured faces I've never seen before, nor do I care to see again. On the other hand, there is still a great deal of talent to behold.
In Part 2, Frog kept the crowd hopping, while Kitty demonstrated her vocal prowess. Rhino and Banana pulled on our heartstrings with two powerful performances. The competition is really tight this season. Ultimately, Frog's charismatic performances continue to win the voters over and Rhino is an undeniable crooner with a voice for country radio. Kitty brought her A-game to the Showdown. Unfortunately, Banana's unappealing song choice did not bring the "Brick House" down in the way he hoped. There is no surprise to this celebrity reveal since we've seen it coming from the start. Bret Michaels had a decent run. Sadly, his showdown performance left a thorn in my side.
The Face-Offs featured a couple of the most thoughtful judges in the series so far. Yvette Nicole Brown is a vocal fan on social media and loves commentating on TV shows. Her energy is infectious and I loved watching her genuine excitement during each performance. Sharon Osbourne is a hoot. She's been in the music business for decades, so I trust her knowledge. She identified Michaels without hesitation. It's rewarding to have someone that confident and fun on the panel. I value her opinion over the other judges.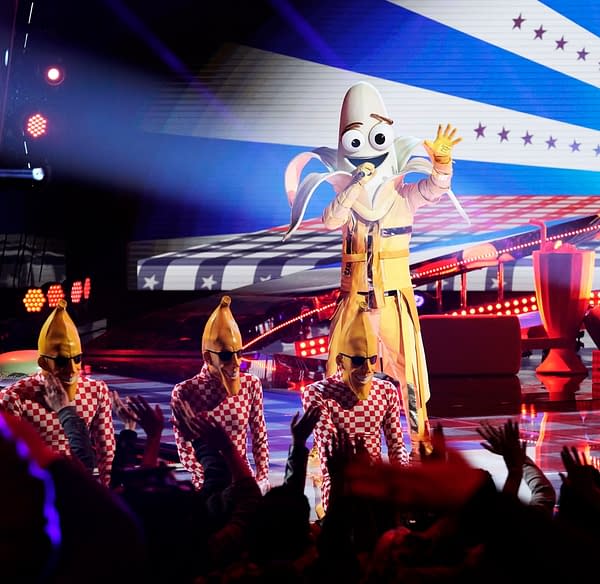 Time for Tiff's Takes on The Masked Singer
The Top Six has rounded out pretty fairly: Astronaut, Turtle, Night Angel, Rhino, Frog, Kitty. Other than Frog and Kitty, viewers have had most of the contestants pegged for weeks now. Astronaut undoubtedly sounds exactly like Hunter Hayes, Turtle is totally Jesse McCartney, Night Angel must be Kandi Burress, and Rhino is most likely Barry Zito. Surprisingly, Ken Jeong shared a couple of guesses that I made earlier in the season. After Frog's latest performance, he doesn't really sound like Bow Wow or Omarion. My original hunch could be right. Frog might be comedians Katt Williams or Tommy Davidson. The clues even began to fit Williams' profile since he used to make music. Jeong and Osbourne also share my hunch for Kitty. It's probably a long shot, but many clues point to Kate Bosworth.
The show's success keeps growing. FOX even created After the Mask to give contestants and judges a chance to share their experiences. Like every other talk show during quarantine, we see celebrities making appearances safely from home. In fact, the quarantine probably adds to the accessibility of former contestants. It'll be interesting to see if controversially ousted icons will come back for interviews. Season 3 is keeping strong as the finals approach. I'm sure there will still be a few surprises and some stellar performances. Catch new episodes of FOX's The Masked Singer Wednesdays at 8 p.m. and live tweet with me (@TalkTVwTiffany) during the West Coast broadcast for instant reactions.