The Bleeding Cool TV Top 10 Best of 2019 Countdown: #10 "Living With Yourself" (Netflix)
Once upon a time… working for television was labelled a "demotion," a professional death sentence for actors whose careers were considered on a no-way-back downward spiral.
Today, actors of all ages and experiences (especially women and actors of color) have found more opportunities to practice their craft and tell their stories (and be recognized for it) than ever before. While there are still many roads that need to be travelled in terms of fairness and equality on both sides of the camera, progress has been made – even as the film industry continues a slow descent into "event film haze" to remain relevant.
Once upon a time… it was thought for a show to succeed, it needed to start every September, end every April/May, and run at least 20 episodes per season.
Today, fans wait over a year for a half-season of Adult Swim's Rick and Morty, and have shown their willingness to embrace an 8-episode quality season over a 16-episode "padded" season.
https://www.youtube.com/watch?v=Rw6BrzB1drs
Once upon a time… television meant "The Big Three," HBO went off-air at 11 p.m., and "water cooler" moments before the VCR could be a very select club at the work place.
Today, cable and streaming have turned "The Big Three" into "The Big 333" – with DVR, on-demand, and binge watching making any time a great time to watch.
With that said, it's hard to believe it's been a year since our last go-around – and as difficult as it was to choose only 10 shows last year, this year tripled the pressure. Once again, it felt like we were trying to find ten specific needles in a pile of needles – and this year, that pile was huge… and twice as painful when it came to cuts.
But we prevailed – and over the course of the next ten days, you'll see that our list represents the best in diverse thought and action that graced our screens this year. Here's a look at the first series that made our list – followed by some thoughts from Jeremy Konrad on why it was so worthy:
#10 "Living With Yourself" (Netflix)
Miles Elliott, a man struggling in life, undergoes a novel spa treatment that promises to make him a better person, only to learn he's been replaced – literally – by a better version of himself. Living with Yourself premieres October 18 on Netflix.

Living With Yourself is an existential comedy that asks: do we really want to be better? Told from multiple perspectives and intersecting storylines, the eight episode series stars Paul Rudd, Paul Rudd and Aisling Bea, and was created and written by Emmy® Award winner Timothy Greenberg (The Daily Show with Jon Stewart), and directed by Jonathan Dayton and Valerie Faris (The Battle of the Sexes, Little Miss Sunshine). Greenberg executive produces with Anthony Bregman and Jeff Stern for Likely Story, Tony Hernandez for Jax Media, Dayton, Faris, Rudd, and Jeff Blitz.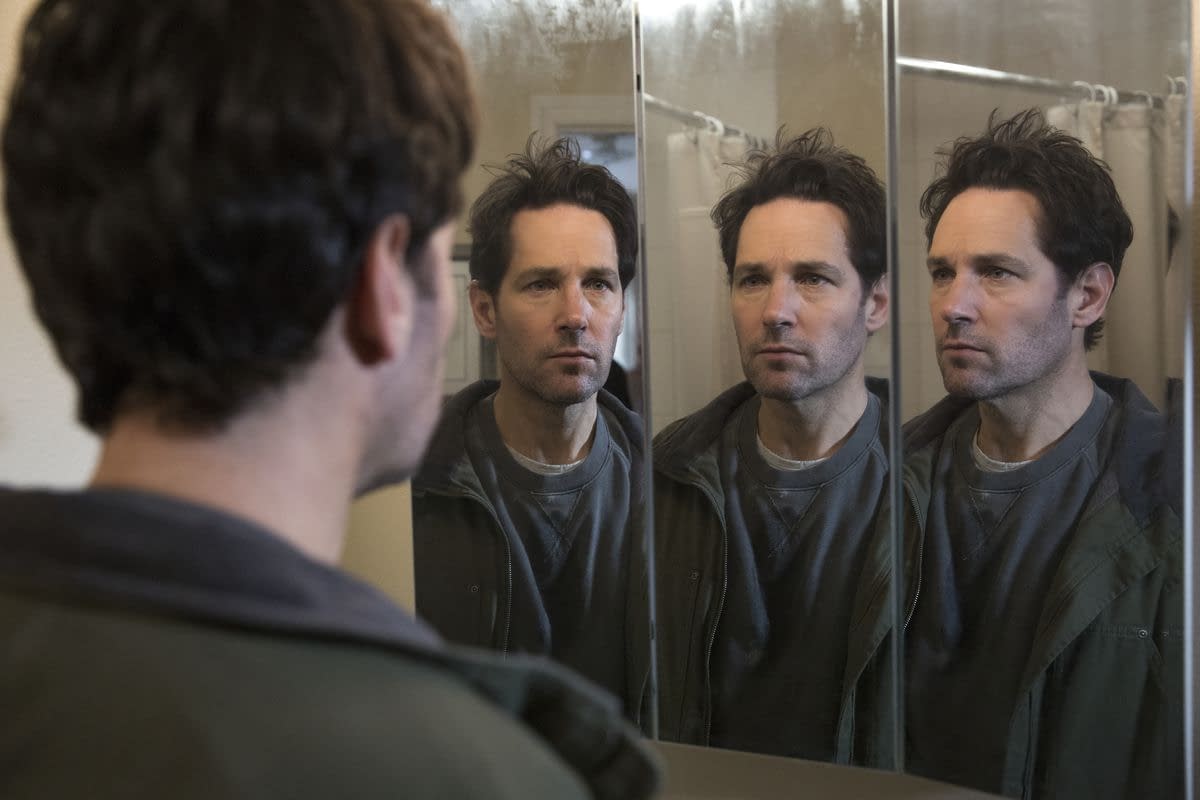 "When sitting down to start 'Living With Yourself', I was not expecting at all what we were given. From a storytelling standpoint, seeing the events of each episode played back through the eyes or each character was a genius move, adding layers to the story that would have fallen by the wayside. Blowing up the central theme of the show halfway through was a bold risk that paid huge dividends as well. It also confirmed the thing that most of us always knew: there are not enough Paul Rudds in the world. We can always use more."

– Jeremy Konrad