The Bleeding Cool TV Top 10 Best of 2019 Countdown: #7 "Fleabag" (BBC/Prime Video)
Once upon a time… working for television was labelled a "demotion," a professional death sentence for actors whose careers were considered on a no-way-back downward spiral.
Today, actors of all ages and experiences (especially women and actors of color) have found more opportunities to practice their craft and tell their stories (and be recognized for it) than ever before. While there are still many roads that need to be travelled in terms of fairness and equality on both sides of the camera, progress has been made – even as the film industry continues a slow descent into "event film haze" to remain relevant.
Once upon a time… it was thought for a show to succeed, it needed to start every September, end every April/May, and run at least 20 episodes per season.
Today, fans wait over a year for a half-season of Adult Swim's Rick and Morty, and have shown their willingness to embrace an 8-episode quality season over a 16-episode "padded" season.
https://www.youtube.com/watch?v=Rw6BrzB1drs
Once upon a time… television meant "The Big Three," HBO went off-air at 11 p.m., and "water cooler" moments before the VCR could be a very select club at the work place.
Today, cable and streaming have turned "The Big Three" into "The Big 333" – with DVR, on-demand, and binge watching making any time a great time to watch.
With that said, it's hard to believe it's been a year since our last go-around – and as difficult as it was to choose only 10 shows last year, this year tripled the pressure. Once again, it felt like we were trying to find ten specific needles in a pile of needles – and this year, that pile was huge… and twice as painful when it came to cuts.
But we prevailed – and over the course of the next ten days, you'll see that our list represents the best in diverse thought and action that graced our screens this year. Following up on our three opening rounds (which you can check out for yourselves here. here, and here), Bleeding Cool's very own Rich Johnston offers his thoughts on why Phoebe Waller-Bridge's comedy-drama is deserving of all the attention (and awards) the series' been getting – and why it deserves to be on our list: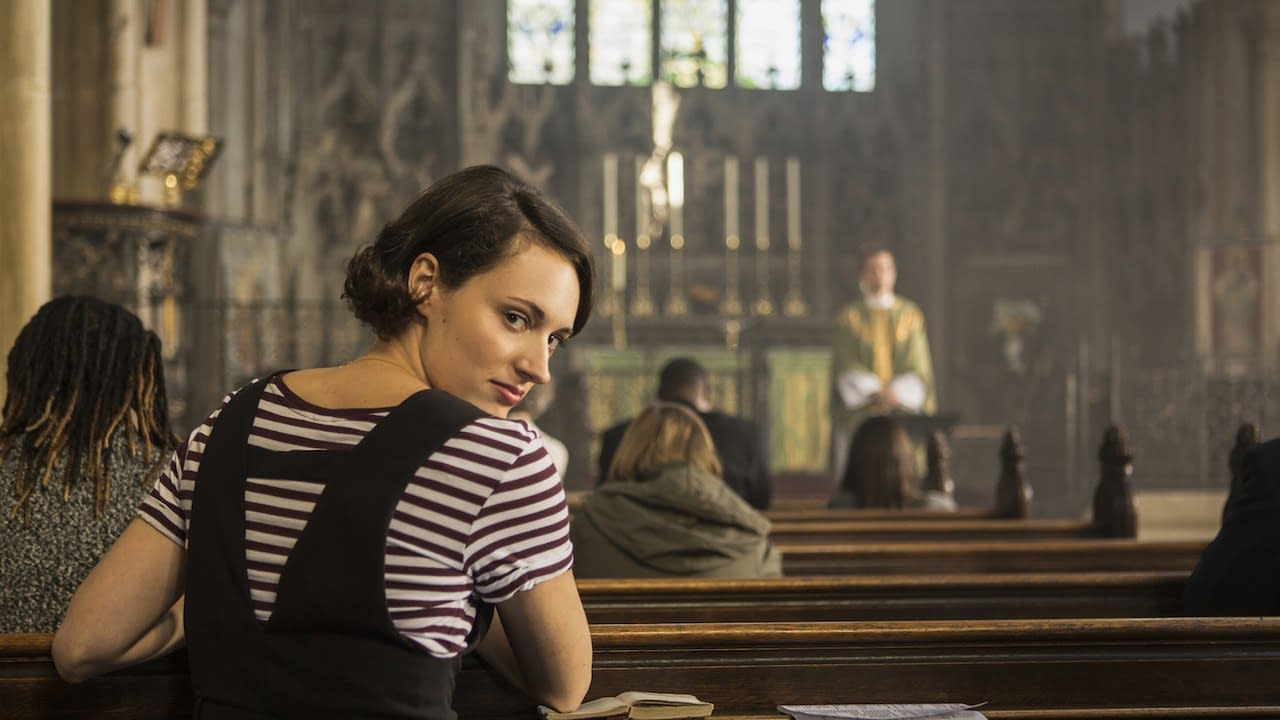 "I used to describe Fleabag to Americans as 'What if Girls was as good as The Wire' but in 2019 with its second but final series, Fleabag jumped that and became the best drama created for the television in the history of the medium. That it did so with the on-the-surface-unsympathetic unrelatable life of an upper middle-class over-privileged narcissist is remarkable.

Originating as theatre, performance creator/star Phoebe Waller-Bridge would return to for the last time earlier this year, the natural jump from stage to fourth wall breaking took on a new approach that played with the essence of the medium itself, turning her audience from friend/confident to enabler, to stranger, to stalker, to her own inner madness/perspective/neurodiversity with ridiculous skill and confidence.

And a place for Phoebe to place heartbreaking insights about pain, into the mouths of others and lines like 'get your hand off my miscarriage' that no one has dared to put on a T-shirt yet, is just a bonus.

It did have challenges.

Any other year, the likes of Gameface, The Virtues, The End Of The F***ing World, Chernobyl, Succession, Years And Years and even The Magnificent Mrs Maisel would have stood out, but in 2019, against Fleabag's second series they had no chance. Especially when the Americans got round to discovering just how good it was too…"

– Rich Johnston