"The Falcon and The Winter Soldier": EP Malcolm Spellman Signals Filming Start
At Bleeding Cool, we've made it our mission to chronicle the lead-up to and the aftermath of "The Great Streaming Wars of 2020" so that future societies can learn from our greatest triumphs and tragic failures. Over at "House Mouse", the soon-to-debut Disney+ streaming service enters the fray later this month – and they're doing it on the backs of their Marvel and Star Wars franchises. One of the "biggest hitters" on the Marvel side is The Falcon and The Winter Soldier, the first in a series of original projects set for a 2020/2021 rollout (more on that below).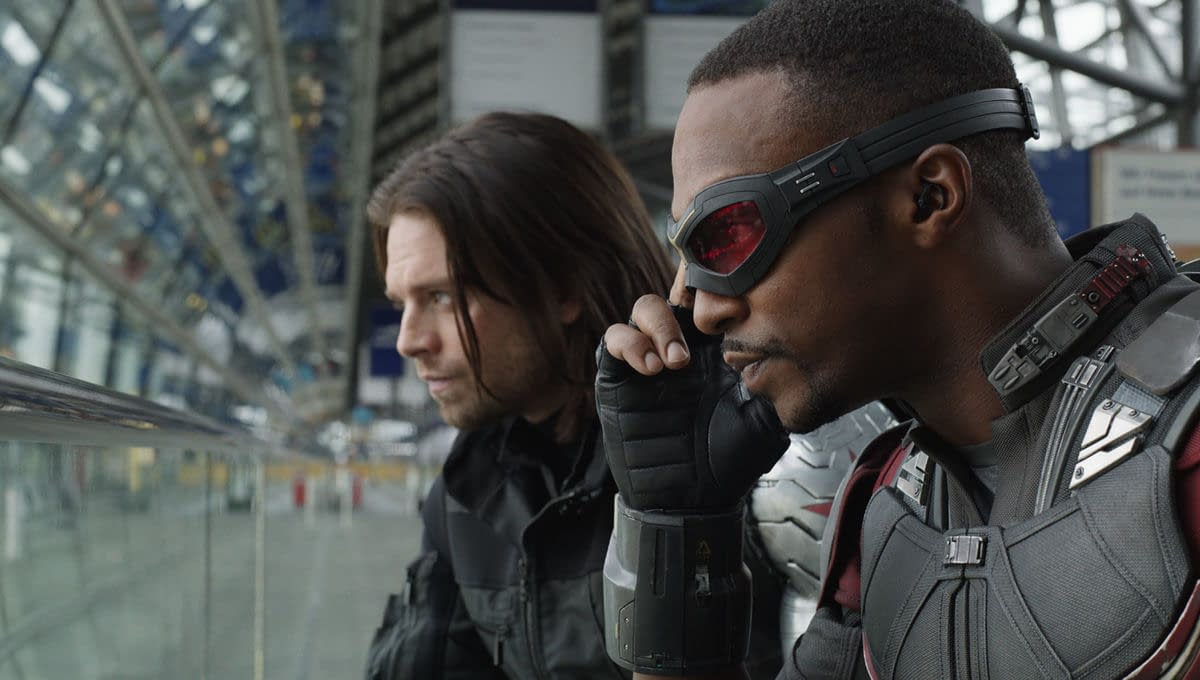 With production commencing near the end of October (for a rumored August 2020 premiere), series showrunner and executive producer Malcolm Spellman took to Instagram to officially recognize the first day of filming. Though he does give fans a heads-up that we might not be getting a lot of on-set photos, the images he does share help convey how much the moment means to him and so many others.
Here's a look at Spellman's original post – which also offers a sharper look at the series' logo:
https://www.instagram.com/p/B4THlL9poBj/?utm_source=ig_web_copy_link
"Craaazy to see it come to life. Marvel ain't allowing photos from set right now but this a huge day for a lot of people including me"
Directed by Kari Skogland and expected to take place after the events of Avengers: Endgame, The Falcon and The Winter Soldier stars Sebastian Stan (Bucky Barnes aka Winter Soldier), Anthony Mackie (Sam Wilson aka Falcon), Emily VanCamp (SHIELD agent Sharon Carter), Daniel Bruhl (Baron Zemo), and Wyatt Russell (John Walker aka US Agent).
While late 2020 looks to be a big one for The Falcon and The Winter Soldier, it's just the opening salvo in what Disney+ has planned Marvel-wise for 2021. On the television/streaming side, "Phase 4" continues with both WandaVision and Loki scheduled for Spring 2021. From there, fans can look to Summer 2021 for What If…? and then Fall 2021 for Hawkeye.