"The Good Place" S04 "Mondays, Am I Right?": Save Humanity? Check! Overhaul Points System? Check! So Why Do We Feel Like We're Missing Something? [SPOILER REVIEW]
No, it is not Monday, it's Thursday! And you know what that means – new episode of NBC's The Good Place!
Though by the time you read this, it will probably be Friday… or the weekend… you know what? Just go with it…
Now, we're down to the final few episodes – next week is business as usual, but the week after is the big two-part finale extravaganza! But let's not get ahead of ourselves – we still got a pretty crucial piece of the final season puzzle in tonight's episode.
Of course, "MAJOR SPOILERS!"… yadda-yadda-yadda… you know the drill by now. So let's get on with it.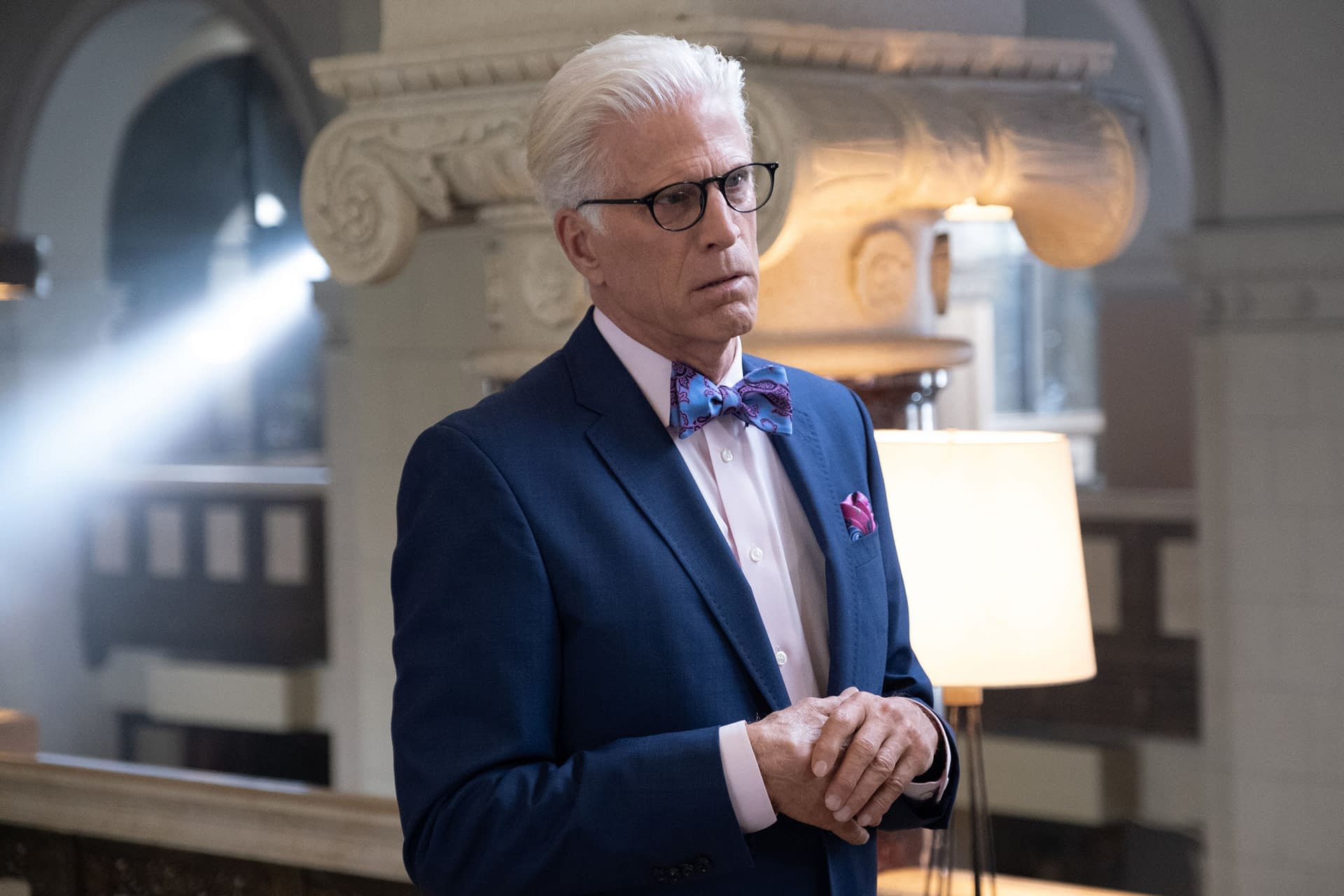 Our soul squad saved humanity and managed to overhaul the points system. Now, the only issue is how to implement that?
Easy: retrain all the demons who love doing nothing but torturing humans for all eternity and teach them to instead create complex moral challenges for them so they can learn to be the best version of themselves.
Oh – and we get Vicky (Tiya Sircar) back in all her amazing strong-independent-acid-snake-in-the-skin-suit-of-a-strong-independent-woman glory. And yes, I love it. Mostly because I'm a little tired of Michael getting no real resistance by this point in the story, but that's okay. I still love you, Ted Danson.
Anyway, Eleanor and Chidi are of course endgame, despite their differences. (Duh)
Tahani didn't really have a ton going on this episode, and that's okay – she was the human guinea pig for the demon's tests. Oh – by the way, I totally want a chainsaw bear for my next party. Can that be arranged outside of the Bad Place? I mean, who really loves Mondays anyway? He's relatable!
You know who else is like everyone else? Jason. Here he is coming in clutch (again) and setting Chidi's head right. Bless you, patron saint of Jacksonville (go Jaguars).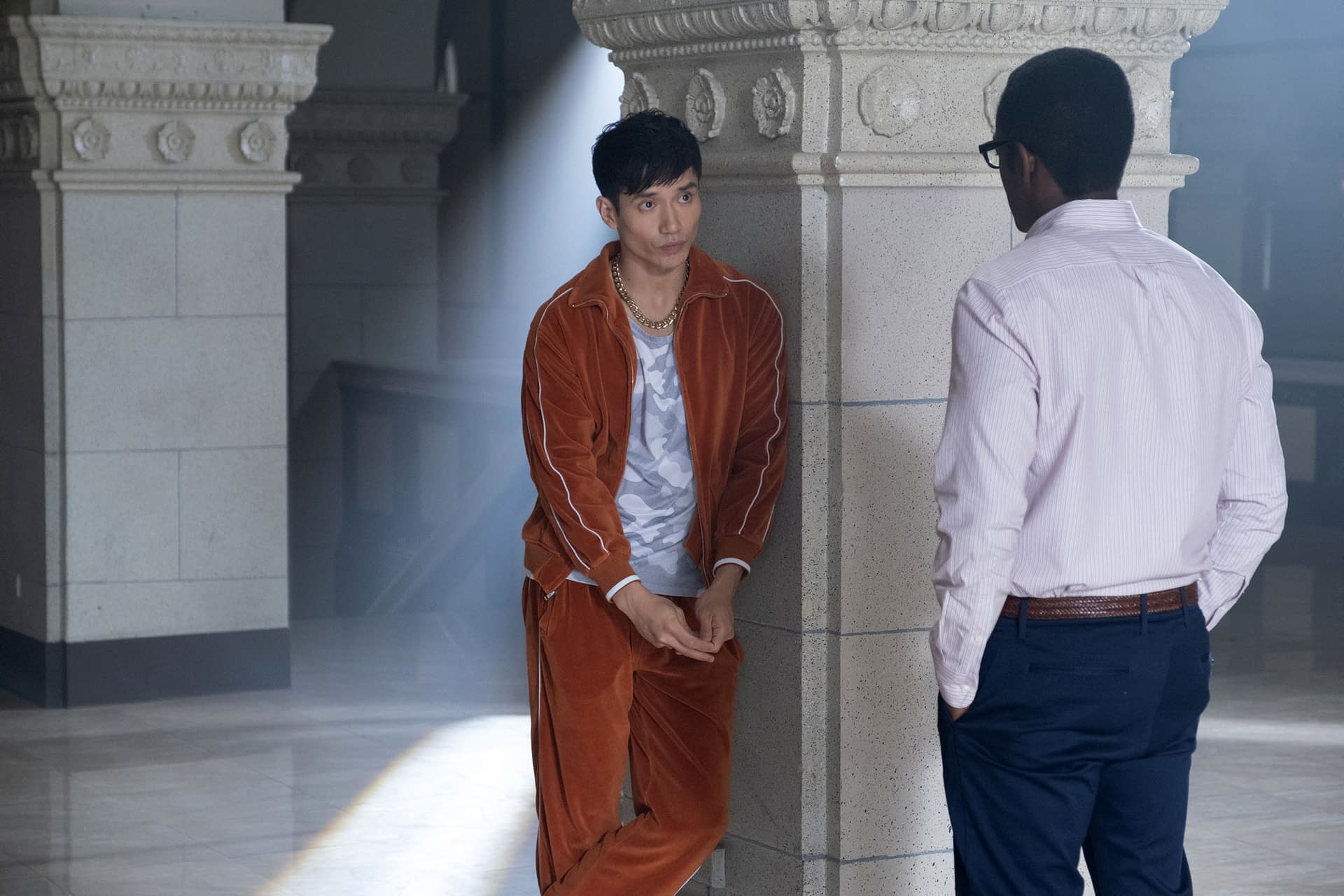 And of course – the first humans into the real The Good Place (for real for real) are none other than our hero humans and favorite reformed demon. As they set out on the hot air balloon to their future afterlives, we can't help but stand here wondering how the fork the final three episodes are going to go.
Oooh – maybe everything will be terrible because Prince wasn't the first person to get in! Eh, guess we'll just have to wait and see. Anyone want to see if there's more spots open in the "Movement for Lava Monsters" class?