Posted in: NBC, Preview, Trailer, TV | Tagged: bleeding cool, cable, chidi, comedy, eleanor, janet, jason, Michael, preview, season 4, shawn, sitcom, streaming, tahani, television, The Bad Place, the good place, the medium place, trailer, tv
---
"The Good Place": Son of a Bench! NBC Released a New Season 4 Preview! [VIDEO]
So, unless you've been doing time in the bad place being tortured by clown spiders, penis flatterers, and Barry Manilow music, you probably know by now that NBC's The Good Place is heading towards its fourth and final season – and now the network's released a first-look promo of what's ahead for our "Soul Squad."
Oh, you weren't in the know? Well, you are now! Indeed – it's a great video with interviews and clips… even promising everything will be fine.
In the video, we get interviews with Kristen Bell, Jamela Jamil (who is "forking furious" it's ending), Ted Danson, D'Arcy Carden, William Jackson Harper, and of course, Manny Jacinto – who is documenting his final days on set hipster style via film camera
We also finally get an answer to who killed JFK! Spoiler alert: it's Shirley Temple, and that answer came from a baby elephant made of pure light that tells all the secrets of the universe. Mystery solved!
There are behind the scenes clips, clips from upcoming episodes, a quick recap, interviews, and of course, lots of emotion as everyone says goodbye to The Good Place.
The Good Place is back gracing our screens on September 26, but you don't have to wait quite that long if you're really jonesing for more!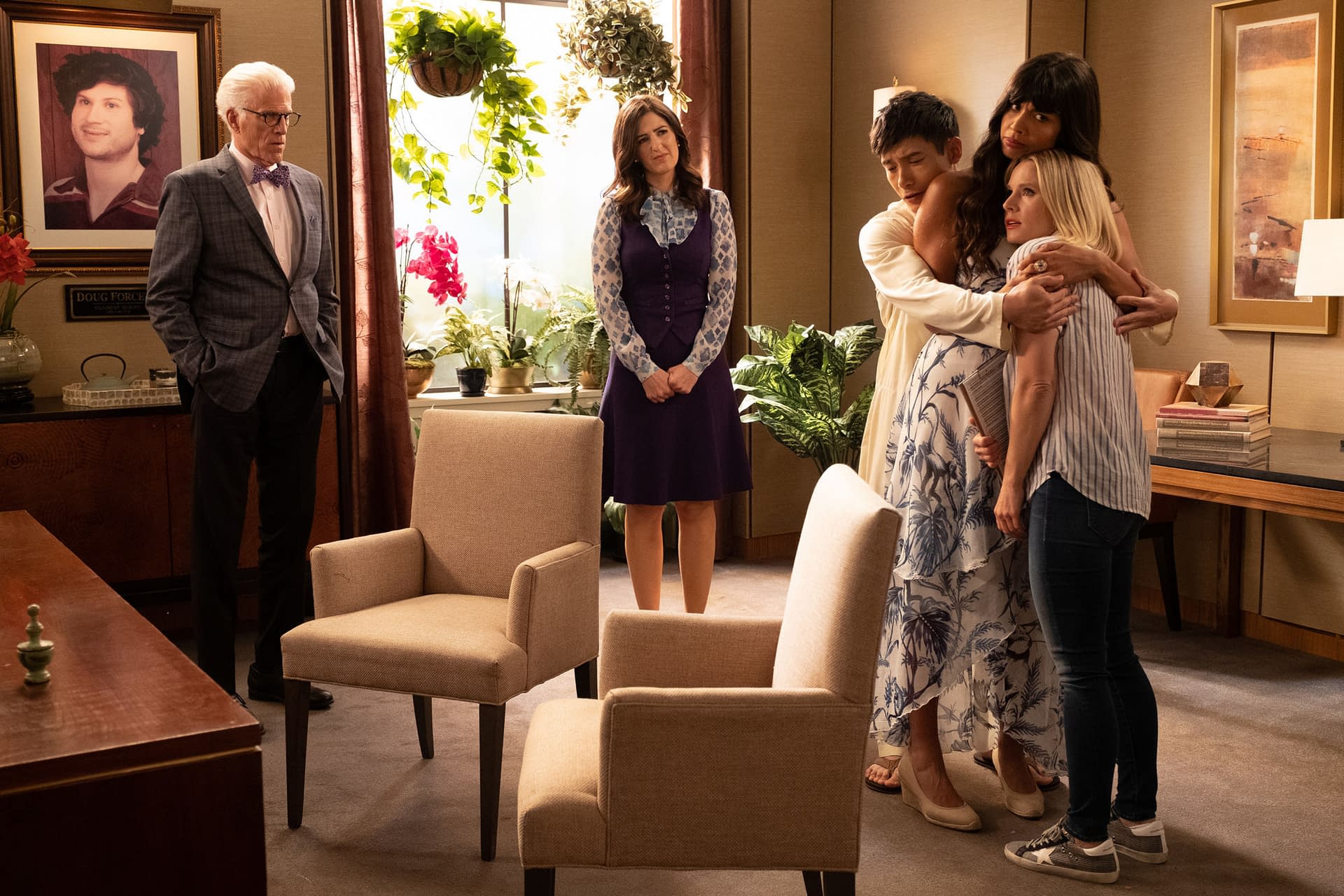 A week before the premiere, NBC will air a special behind the scenes look and farewell to The Good Place. My guess is that it will be a lot like this video, just longer and with more of the same type of content.
So…technically, The Good Place comes back to our television screens (and computer screens, and phones, and tablets, projected onto a sheet, and…well, you get the picture) on September 19th!
So round up your "soul squad," grab your favorite flavor shrimp (pro tip: the mystery flavor is white chocolate and we are not here for it) and some frozen yogurt and prepare to feel some serious mother-forking feelings.
You'll laugh, you'll cry… and you'll probably crave some jalapeño poppers by the time it's all said and done.
Totally stoked? Me too! I can't forking wait – is it September 26 yet?!?
---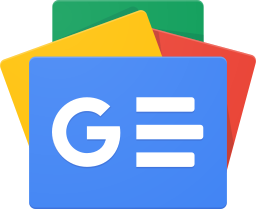 Stay up-to-date and support the site by following Bleeding Cool on Google News today!