'The Magicians' Season 4 Episode 11: Margo Gives "The 4-1-1" (PREVIEW)
Oh, very clever! The writing staff behind SYFY's The Magicians has named the eleventh episode of the fourth season "The 4-1-1". And I thought it was just about getting everyone up to speed on the Monster!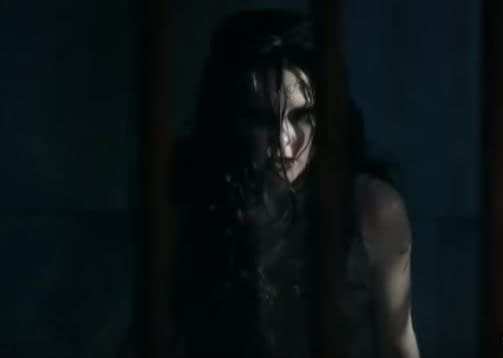 Here's where we're at so far: The Monster of Blackspire Castle (Hale Appleman) has possessed the body of Eliot Waugh (also Hale Appleman), and has been strong-arming Eliot's friends into helping it re-build the nearly indestructible god-body of it's sister, who may have been horrifying. The Monster is horrifying, so that just stands to reason, right?
Quintin (Jason Ralph) has been mending fences with his friends, first with Julia (Stella Maeve), with whom he's been friends with childhood. Then he starting patching things up with Alice (Olivia Taylor Dudley), with who he's had a disastrous romantic relationship. He's also come to terms with his relationship with his family.
Julia is trying to figure out what she is now that she has sacrificed her divine powers- turns out that even without the power of a god, she's still invulnerable, and most likely immortal. She is now in the possession of the Binder, which may hold the secret to unlocking her powers.
Penny 23 (Arjun Gupta) has been falling head over heels in love with Julia, which means he's spending most of his time trying to help her on her quest, and the rest of his time popping people around dimensions with his Traveler powers.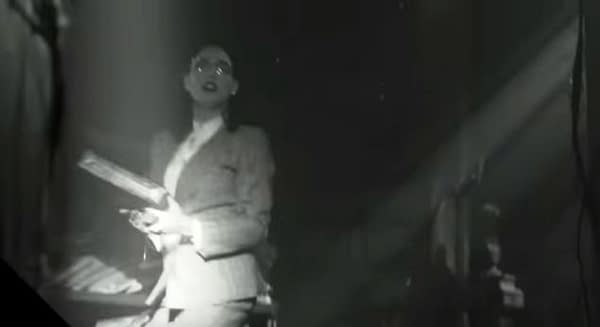 Alice and Kady (Jade Tailor) are investigating the machinations of the Library, which has been metering magical energy in an apparent attempt to eliminate hedge witches. They've even managed to find a sympathetic ear within the Library after helping Zelda (Mageina Tovah) free her daughter from the horrific mirror dimension.
Then there's Margo (Summer Bishil), recently banished and deposed High King of Fillory. Margo went on a spirit quest in hopes of finding a way to save Eliot, and came into the possession of two powerful axes and a whole ton of conviction. I've said it many times this year- season four literally belongs to Summer Bishil. I can't wait to see what Margo does next!
There's a whole lot more going on, too: Fen (Brittany Curran) is ruling Fillory, having peacefully removed Margo from power. Josh (Trevor Einhorn) is helping Fen keep Fillory out of trouble. Dean Fogg (Rick Worthy) is trying to keep Brakebills immersed in magical energy. That's a lot to keep track of!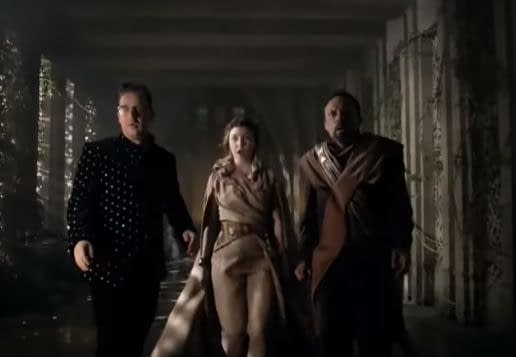 Which is why "The 4-1-1" couldn't have come at a better time, since Margo can't give us a very precise summary:
There's a lot that needs to be resolved, and only three episodes left to do it! Here's the trailer for Wednesday, April 3rd's episode of The Magicians, "The 4-1-1":
And if that wasn't enough goodies for you, here's the behind-the-scenes video from last week's phenomenal musical episode, "All that Hard, Glossy Armor":

SYFY's The Magicians stars Jason Ralph, Stella Maeve, Olivia Taylor Dudley, Hale Appleman, Arjun Gupta, Summer Bishil, Rick Worthy, Jade Tailor, Brittany Curran, and Trevor Einhorn. The series' fourth season is executive produced by John McNamara, Sera Gamble, Chris Fisher, Henry Alonso Myers; and Groundswell Productions' Michael London and Janice Williams