"The Mandalorian": Disney+'s Spaghetti Western-in-Space, Because "Star Wars" Drinks Your Genres – It Drinks Them Up
And lo, Disney+'s The Mandalorian is upon us. It might be more eagerly awaited than Star Wars: The Rise of Skywalker. I guess people really like Boba Fett's bucket helmet. The first episode is fun, a bounty hunter series that's effectively a Spaghetti Western in Star Wars clothing.
The main character is a Man With No Name. He hunts fugitives dead or alive. He travels in the outback of the galaxy where everyone and everything has a price. Heroism is in short supply, only survival. Producer-writer Jon Favreau and director Dave Filoni draw on all the tropes of the Spaghetti Western to create a new type of Star Wars story. There's a bar brawl, quick-draw shootouts. A crime boss played by Werner Herzog. Displaced Stormtroopers work as mercenaries in the middle of nowhere like former Confederate soldiers on the run.
The vistas are widescreen and desolate. Life and cheap and short. A taciturn antihero with no name and his own ethical code. The climactic raid might as well be in a Mexican bandit outpost. There's even a big machine gun shootout that many Spaghetti Westerns end on. The shots alternate between close-ups and masters the way Spaghetti Westerns are shot to create tension and a sense of epic storytelling.
"Star Wars" Always Had the Western in Its DNA
The Western has always been part of Star Wars' makeup. A lot of it takes place in frontier towns on backwater planets. Many characters are gunslingers and smugglers. Star Wars has become a virtual genre by itself within the range of Science Fiction. It has included other genres under its umbrella like the War Movie (Rogue One), the Heist Movie (Solo), the Espionage Thriller (again, Rogue One). It has always magpied other genres the same way the superhero genre has.
Don't get me started on how many genres the Marvel movies have also absorbed. That's a separate article.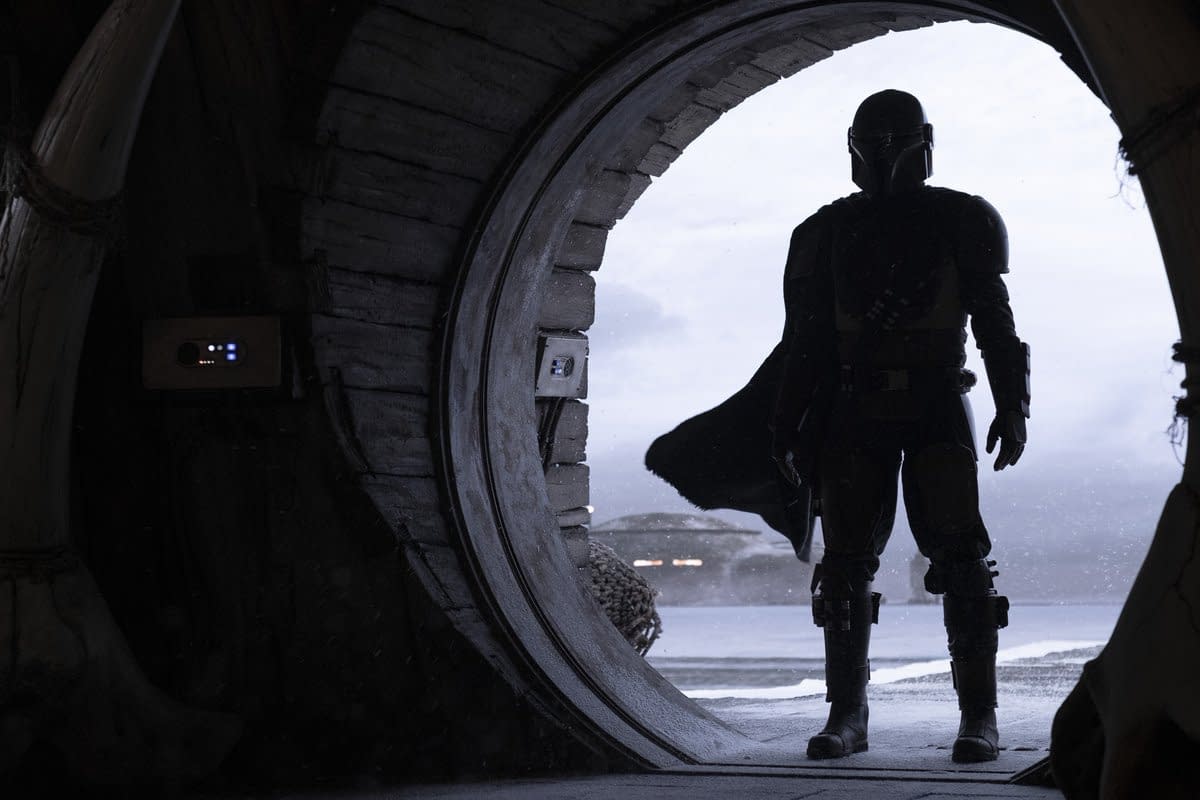 The only thing about The Mandalorian using Spaghetti Western tropes is that it files smooth the edges that Spaghetti Westerns carried. Those movies were often political, as the filmmakers were Italian Marxists who overtly threw in themes of class warfare and anti-capitalist revolution. The Star Wars movies may be broadly political in their antifascism – the Empire are the bad guys! – but this new show has yet to show us real teeth beyond the fun of pew-pew blaster fights.