"The Mandalorian": Gina Carano "Passed Out Twice" From THAT Baby Yoda Encounter [SPOILERS]
Gina Carano (Cara Dune on Disney+'s The Mandalorian) posted on Twitter the time she passed out twice when shooting the episode "The Reckoning." The scene in question involved an arm wrestling match between Mando and Cara to kill some time. She went a little too method.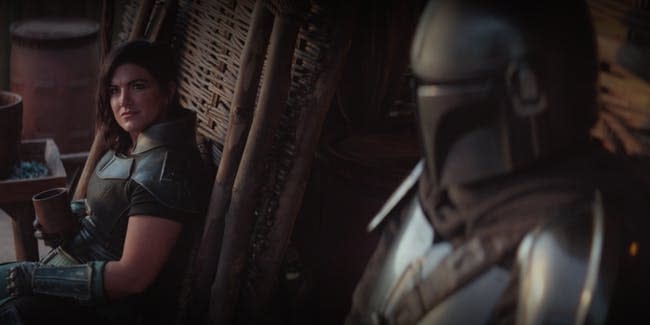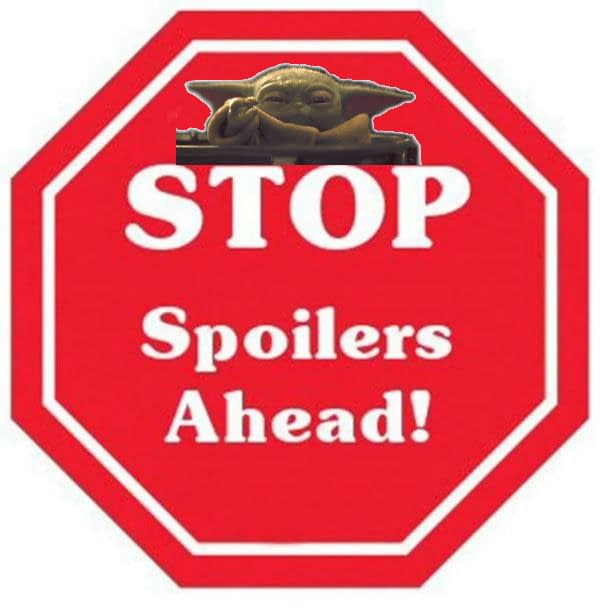 The Mandalorian – The Scene in Question
As they engaged their arms, Baby Yoda used a force choke to suffocate the former Rebel shocktrooper. It's a move most associated with Darth Vader. Baby Yoda let go of her when Din Djarin (Mando's real name) reminded him Cara's a friend and to stop.
Mando: No, no, stop! We're friends, we're friends. Cara is my friend.
Cara Dune: That is not OK!
Kuiil: Very curious.
Cara: Curious? It almost killed me.
Kuiil: The story you told me of the Mudhorn now makes more sense.
Mando: What is it?
Kuiil: What it is, I don't know. But what it does, this I've heard rumors of.
Not like the puppet needed any additional badass credibility, but the former MMA fighter sold it a little too well. Carano also teased a fan, claiming she knows the true identity of Baby Yoda.
The Mandalorian season finale revealed a smidge of the Child's origins during "Redemption." First, Moff Gideon's (Giancarlo Esposito) had a cryptic line, "You may think you have some idea what you're in possession of, but you do not." The second clue is the resolve Din has finding Baby Yoda's home planet to reunite him with his people.
The origins of the Child's race remained a secret since creator George Lucas conceived Yoda in The Empire Strikes Back. Yaddle, another from the same race, was introduced in The Phantom Menace. Despite the Child's age revealed to be 50, it seems his species has possible innate Force sensitivity. While it takes time for other Force users to hone their skills, the Child uses the powers with relative ease. When expended, the Child passes out.