"The Morning Show": Apple TV+ Releases Teaser for Jennifer Aniston/Steve Carell/Reese Witherspoon Series [VIDEO]
Apple TV+'s The Morning Show is pulling back the curtain just a little bit on the Reese Witherspoon-Jennifer Aniston-Steve Carell series with the release of an official teaser. Written by Kerry Ehrin based on an original idea by Media Res' Michael Ellenberg as well as additional material from Brian Stelter's book Top of the Morning, the series also stars Billy Crudup (Cory Ellison), Gugu Mbatha-Raw (Hannah Shoenfeld), Nestor Carbonell (Yanko Flores), Mark Duplass (Chip Black), Bel Powley (Claire Conway), Karen Pittman (Mia Jordan), and Desean Terry (Daniel Henderson).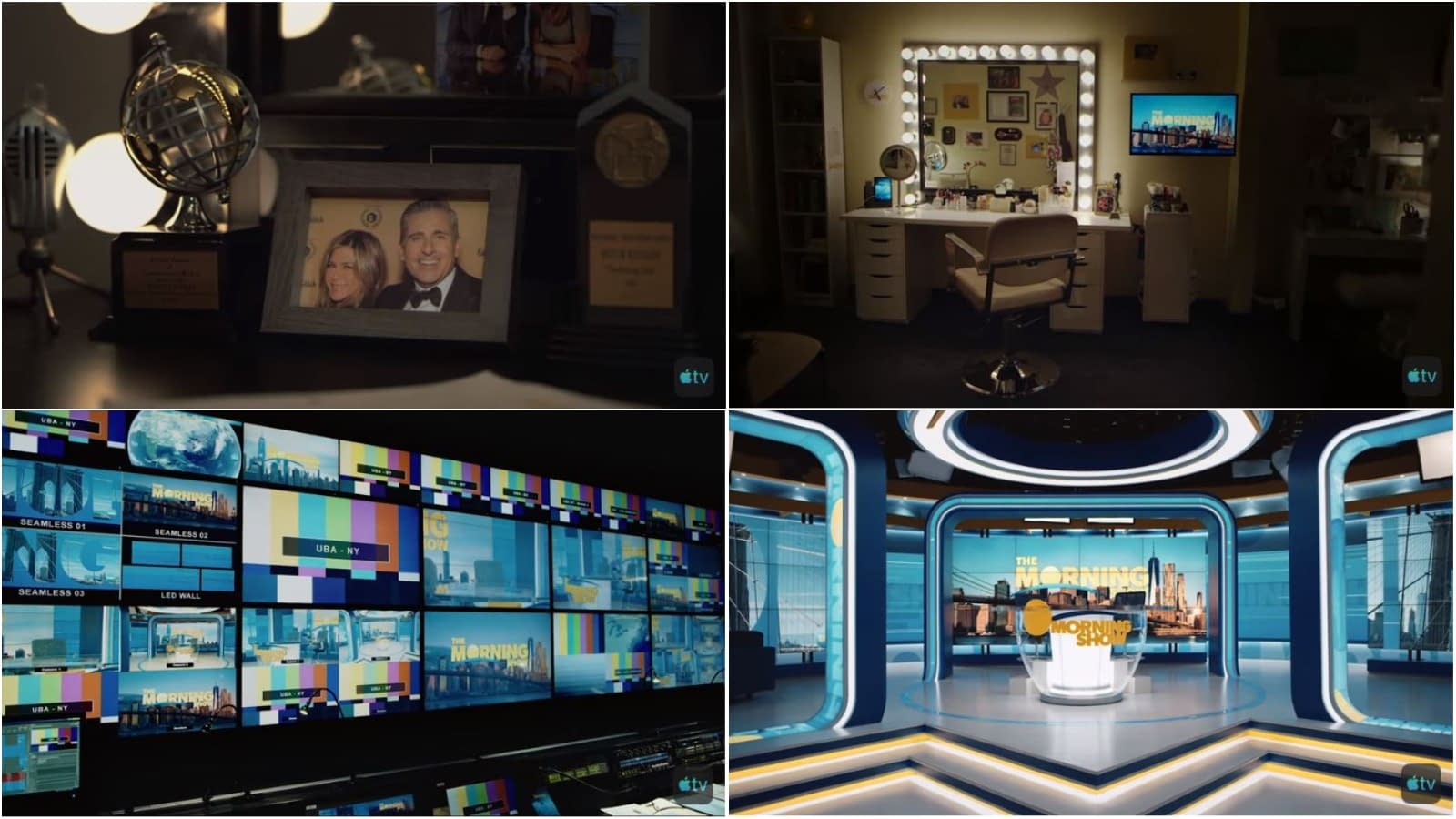 In the following preview, viewers get a much better sense of Witherspoon (Bradley Jackson), Aniston (Karen Kessler), and Carell's (Mitch Kessler) characters without actually seeing them in action. In examples of the dialogue that follow the clip, each of them makes it pretty clear where they stand when it comes to how they approach the show, their vision for its future – and what exactly their responsibility is to their viewers:
"Good morning. I am bringing you some sad and upsetting news."

"Don't you ever question my integrity in my house again."

"People are screaming for honest conversation."

"I think they want to know the person behind the facade."

"People want to trust that the person telling them the truth about the world is an honest person."
The Mimi Leder-directed series offers viewers an inside look at the lives of the people who help America wake up in the morning – in front of the camera and behind the scenes, exploring the unique challenges faced by the women (and men) who carry out this daily televised ritual.
Ehrin serves as The Morning Show showrunner, with Media Res serving as the project's studio and Stelter consulting. Aniston, Witherspoon, Ehrin, Leder, and Ellenberg are set to executive produce alongside Echo Films' Kristin Hahn and Hello Sunshine's Lauren Levy Neustadter.