"The Order" Coming to Spook San DiegoComic-Con Crowd
Netflix is bringing The Order to San Diego Comic-Con for the first time, and a good chunk of the cast is expected to appear. The streaming giant is expected to bring two teaser clips for the series' second season.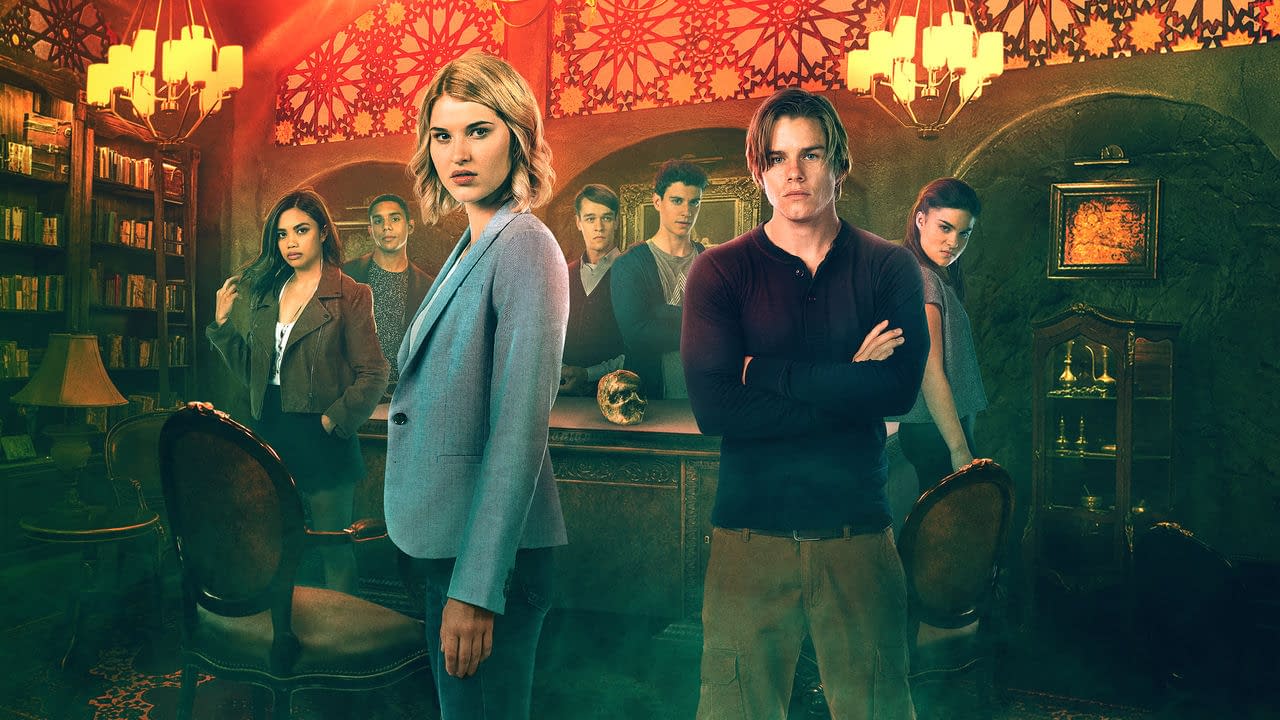 Here's who's booked from the cast so far: Jake Manley, Sarah Grey, Adam DiMarco, Devery Jacobs, Thomas Elms, Louriza Tronco, and Katharine Isabelle. The cast members will join series creator Dennis Heaton, executive producer/writer Shelley Eriksen, and executive producers Mike Frislev and Chad Oakes. This will all go down at the Indigo Ballroom at the Hilton Bayfront on Thursday, July 18th at 12:3o pm.
These satellite panels are really nice, too. I caught the cast of Bob's Burgers and Archer at the Hilton Bayfront a while back, and it was such a pleasant change from the crush of bodies at the convention center.
The Order launched on Netflix on March 7th, 2019, and follows Jack Morton (Manley), who joins a secret society called the Hermetic Order of the Blue Rose. There, Jack learns about magic, and finds out about dark secrets that have haunted his family for generations.
Sarah Grey stars as Alyssa Drake, fellow college student and psychic medium for the Order. Matt Frewer plays Jack's grandfather, who really has an axe to grind with Edward Coventry (Max Martnini), who is not only the leader of the Order, but Jack's estranged father.
Oh, did I mention werewolves? The Order has werewolves. And necromancers. And knights. I kind of love it.
When Belgrave University student Jack Morton joins a fabled secret society, the Hermetic Order of the Blue Rose, he is thrust into a world of magic, monsters and intrigue. Out to avenge his mother's death, he uncovers dark family secrets and lands in an underground battle being waged between werewolves and practitioners of dark magic. Assisting Jack in the fight is Alyssa, a tour guide at Belgrave and fellow member of the Order, which is led by Jack's estranged father.
The Order was renewed for a second season already in March, and as mentioned earlier, the series will be showing off some clips from the upcoming 10 episode run.