"The Outsider": Ben Mendelsohn Doesn't Know About Season 2 – But He's Heard a Few Things
The season/series finale of HBO's adaptation of Stephen King bestseller The Outsider was a vicious, violent bloodbath of fear, revelation, and some level of resolution. We say "some level" because, yes – by the time the credits rolled on "Must/Can't", we could easily make the argument that the first season told a complete story. But then, there's that reaction Holly (Cynthia Erivo) had to Ralph's (Ben Mendelsohn) question about what else is out there – and let's not forget that mid-credit scene.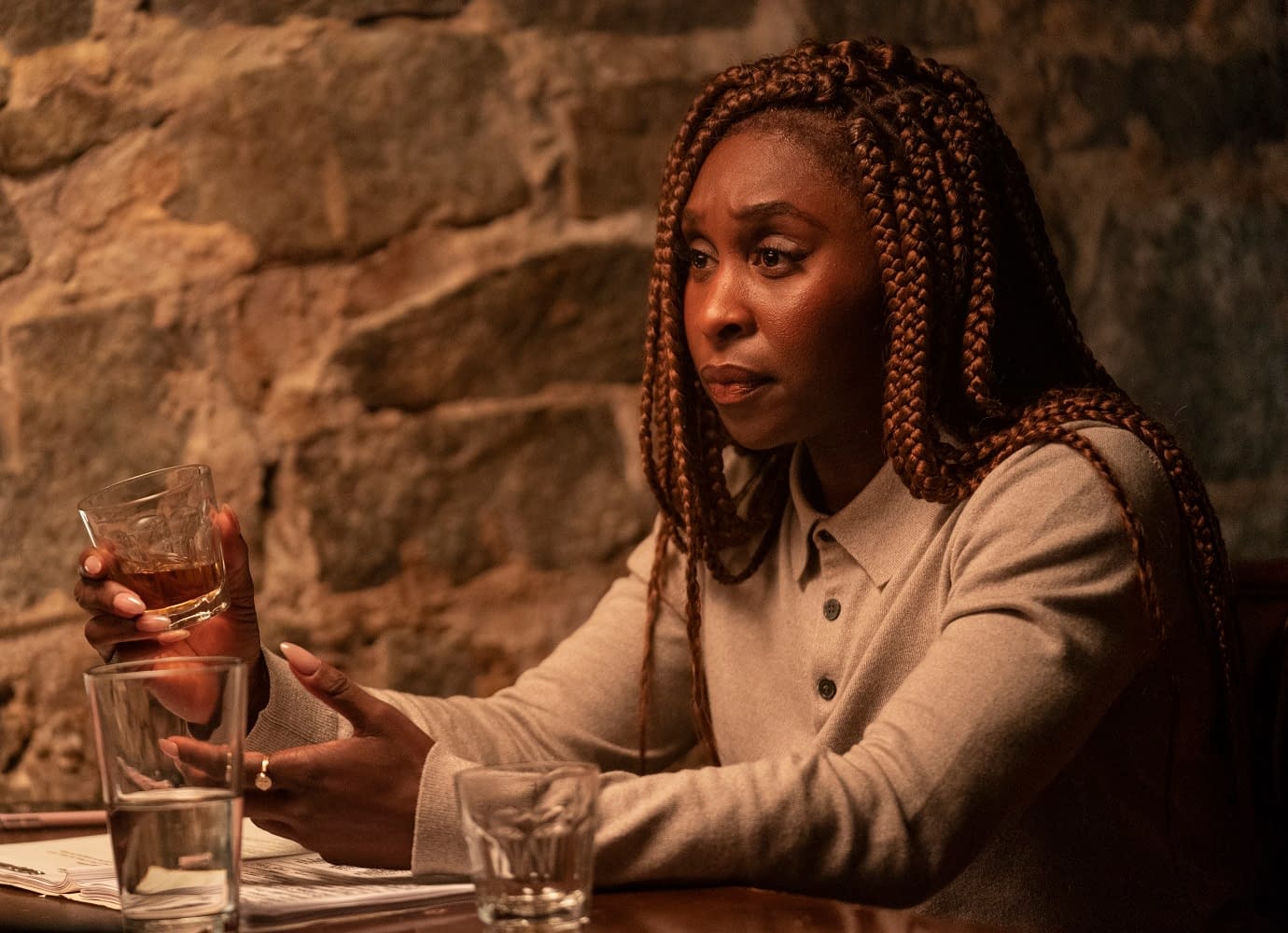 So what's the deal? Will we be getting a second season? EW posed that very question to Mendelsohn – but first? He has some thoughts on Holly's smile:
"Isn't that great? Isn't that f—ing awesome? I was so proud of her of that day. You have no idea the love I had for Cynthia when that was her reaction. Like, I just was so happy. She just made me feel 10o feet tall. She just made be feel like I'd been cuddled by the strongest, most loving woman on earth, like a super-mother. It was just beautiful. At the same time as she's saying, 'Baby you ain't got no idea,' there's also a sense of 'But you can do this.'"
So is that a tease for a second season? Mendelsohn just doesn't know – but he's heard a few things:
"This is the God's honest truth: I've been told some way, somewhere, someone is writing, and somewhere that person who's writing is saying, 'Go away until I'm finished.' So no one knows. No one knows whether there'll be another, who'll be in it, what it will be about, any of those questions. I'll put a bet that they make another, but as to who is in or out or what that's about or anything else, I couldn't tell you. That's the God's honest truth."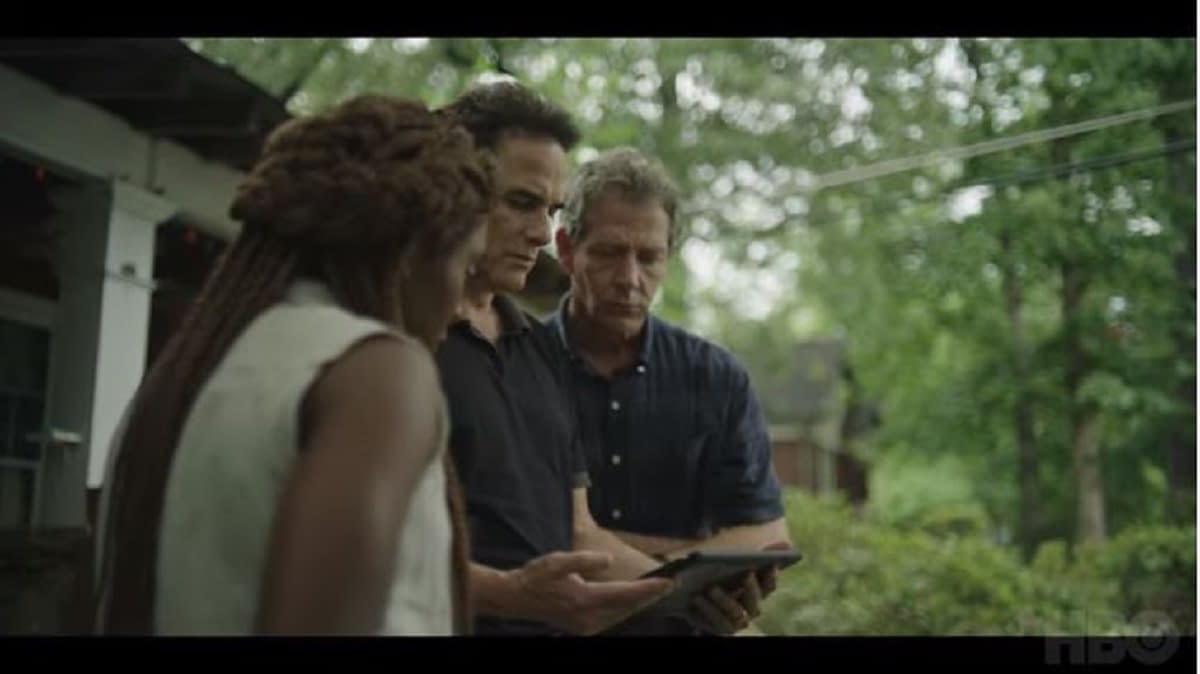 HBO's The Outsider stars Ben Mendelsohn, Cynthia Erivo, Jason Bateman, Bill Camp, Mare Winningham, Paddy Considine, Julianne Nicholson, Yul Vázquez, Jeremy Bobb, Marc Menchaca, Hettienne Park, Michael Esper, Derek Cecil, and Max Beesley. Price executive produces with Bernstein, Bateman, and Michael Costigan via Aggregate Films, Marty Bowen for Temple Hill Entertainment, and Bender. MRC serves as the studio on the project, produced by Bateman's Aggregate Films and Temple Hill Entertainment.
HBO's The Outsider follows police detective Ralph Anderson (Ben Mendelsohn), as he sets out to investigate the mutilated body of 11-year-old Frankie Peterson found in the Georgia woods. The mysterious circumstances surrounding this horrifying crime leads Ralph, still grieving the recent death of his own son, to bring in unorthodox private investigator Holly Gibney (Cynthia Erivo), whose uncanny abilities he hopes will help explain the unexplainable.

Meanwhile, an insidious supernatural force edges its way into the case…
Adapted by from the Charles Scribners and Sons-published 2018 novel, here's a look at the King novel that inspired the 10-episode series: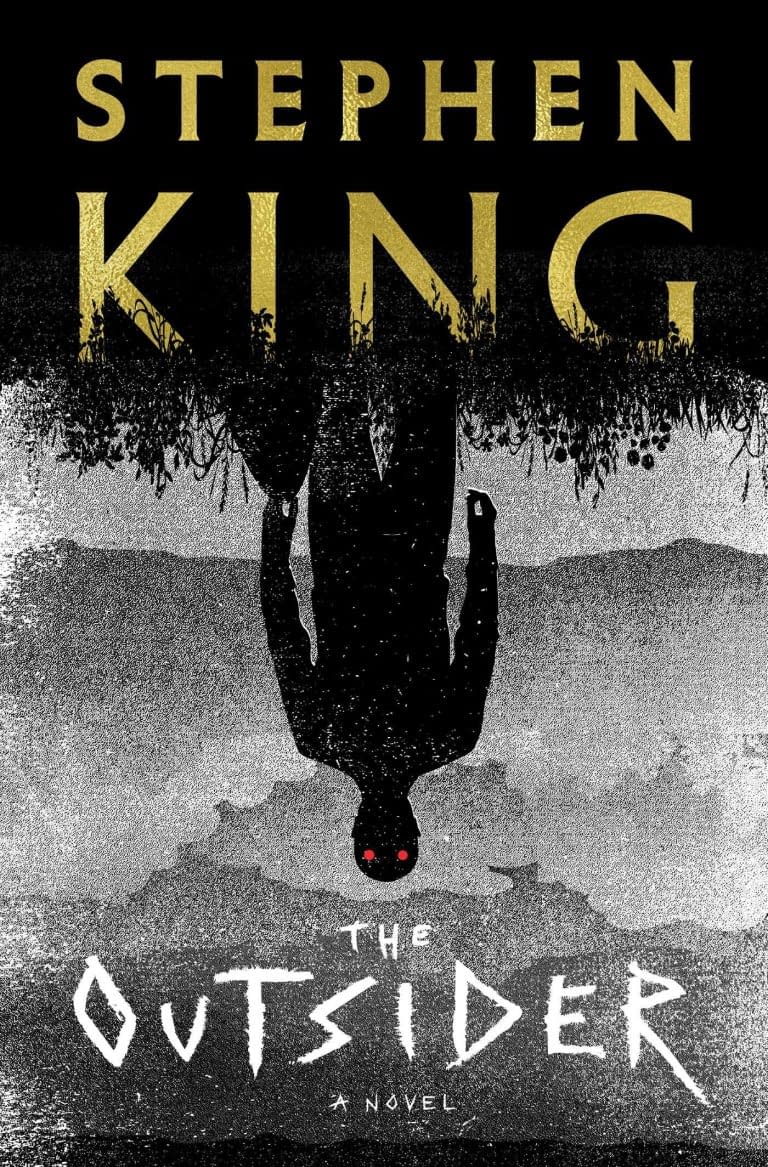 An unspeakable crime. A confounding investigation. At a time when the King brand has never been stronger, he has delivered one of his most unsettling and compulsively readable stories.

An eleven-year-old boy's violated corpse is found in a town park. Eyewitnesses and fingerprints point unmistakably to one of Flint City's most popular citizens. He is Terry Maitland, Little League coach, English teacher, husband, and father of two girls. Detective Ralph Anderson, whose son Maitland once coached, orders a quick and very public arrest. Maitland has an alibi, but Anderson and the district attorney soon add DNA evidence to go with the fingerprints and witnesses. Their case seems ironclad.

As the investigation expands and horrifying answers begin to emerge, King's propulsive story kicks into high gear, generating strong tension and almost unbearable suspense. Terry Maitland seems like a nice guy, but is he wearing another face? When the answer comes, it will shock you as only Stephen King can.