"The Right Stuff" Re-Launch Hires its Mercury Seven Crew
National Geographic has cast their Mercury Seven crew for their upcoming adaptation of Tom Wolfe's The Right Stuff. Jake McDorman and Joe Dempsie will be starring opposite Patrick J. Adams, with the rest of the seven astronauts set to be played by Aaron Staton, Michael Trotter, Micah Stock, and James Lafferty, according to Deadline.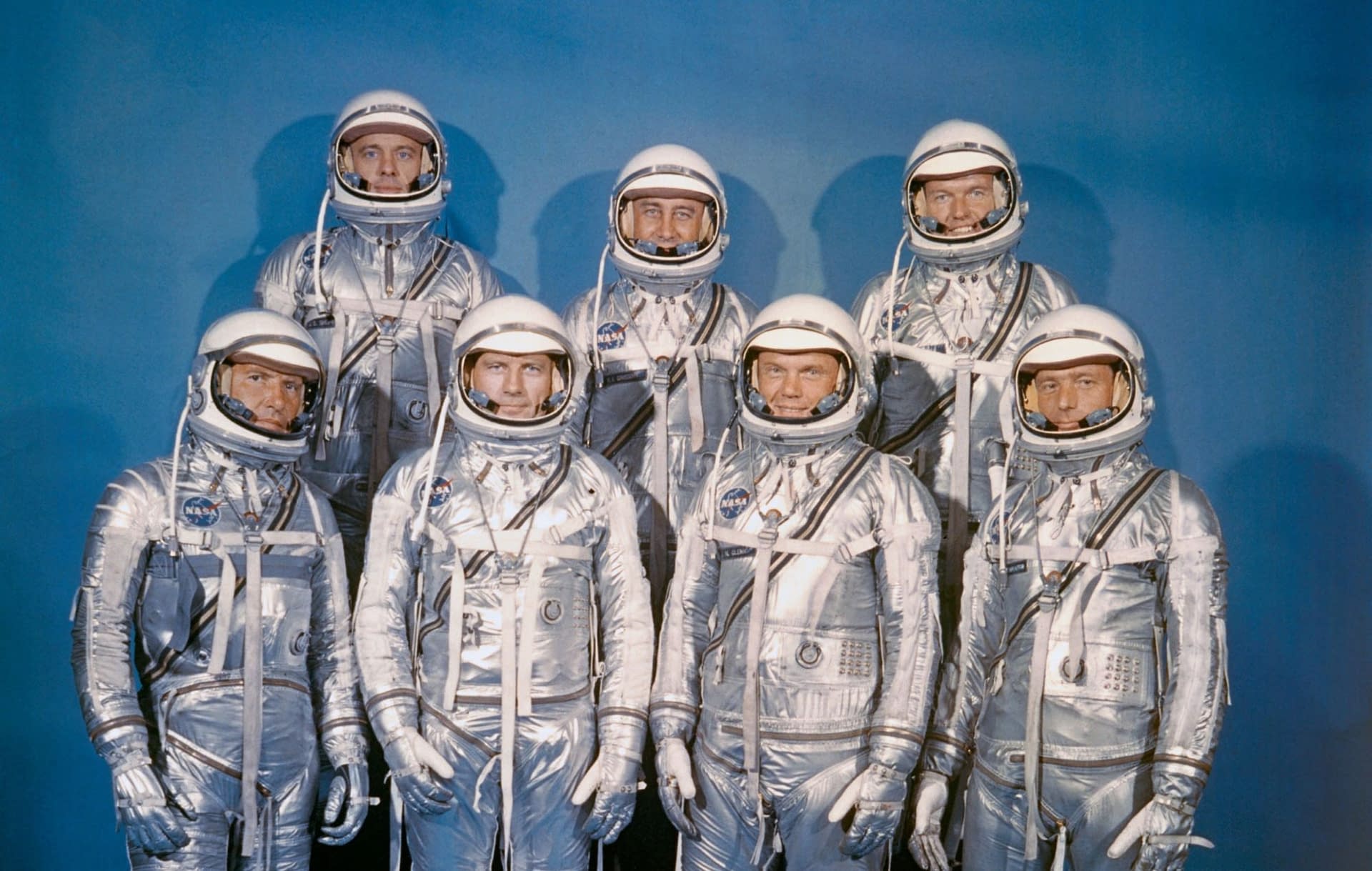 The Right Stuff is being produced by Leonardo DiCaprio's Appian Way, with Warner Horizon Scripted Television. The series will follow the Mercury Seven crew, which captivated the nation as they prepared to be NASA's first batch of astronauts.
Adams leads the ensemble cast as Major John Glenn, a principled test pilot and family man. McDorman will play Alan Shepard, one of the best, and most competitive, test pilots in history. Dempsie plays Lt. Gordon Cooper, the youngest member of the Mercury Seven crew. Staton will play Wally Schirra, the prankster of the group, Lafferty plays Scott Carpenter, who the rest of the crew called "The Poet, Stock plays Deke Slayton, the pilot and engineer of the crew, and Trotter plays Gus Grissom, the test pilot who ends up becoming the second human being in space.
This is the second adaptation of The Right Stuff, with a major motion picture having been released in 1983 with Ed Harris, Dennis Quaid, and Lance Henriksen.
The first season of The Right Stuff will be using Wolfe's book as a lead in to the background story of the Mercury Seven crew, who found themselves (and their families) thrust into the national limelight and instant fame when the United States launched its space race against the Soviet Union.
The drama behind the Mercury Seven crew was already baked into the mission, as Scott Glenn and Alan Shepard were fierce rivals in real life, and each assumed the right to be the first man in space. This competition simmered throughout the mission.
Production on The Right Stuff begins in Florida in the fall of 2019, with an expected launch date on National Geographic to be announced sometime in 2020.
McDorman was most recently seen as Jeff Suckler in the television version of What We Do in the Shadows, which just wrapped its first season on FX.