"The Rookie" Season 2: In "Now and Then", The Magic Is Gone Again [SPOILER REVIEW]
ABC's The Rookie blasted back onto the network with the daring rescue of Officer Lucy Chen (Melissa O'Neil) in "Day of Death." This week in "Now and Then," Chen is back to work and everyone is dealing with the aftermath of her abduction. In fact, the entire team is sorting through their own personal drama, and the weekly murder case is merely and afterthought. With police work once again taking a backseat to interpersonal relationships, "Now and Then," seems – overdone. The Rookie fans, and the cast, have been here before. Honestly, the only interesting plot point in the episode involved a character I previously couldn't stand.
Sign the waiver, this ride-along includes MAJOR SPOILERS AHEAD.
[rwp_box id="0"]
While Chen used her armchair psychiatrist skills to cope with her attack, her coworkers are still struggling. Detective Harper (Mekia Cox) takes over training Chen in order to help the rookie deal with her emotions. After a speed-dating disaster, Harper admits to being raped by another cop. The two women are supposed to be bonding onscreen. But the moment ends up awkward and uncomfortable.
Nolan's son Henry (Zayne Emory) is in town. Abby (Madeleine Coghlan), Henry's fiance wants to be a cop. Despite an arrest history and only a high school education, Abby believes she has what it takes. And to a certain extent, she is right. She is smart, quick-thinking, and not easily freaked out. In fact, her interactions with Bradford (Eric Winter) and Nolan (Nathan Fillion) are some of the best in the episode. However, she still gives off a strange vibe. Maybe it is the actress, or maybe it is the questionable chemistry with her on-screen boyfriend, Henry. Whatever it is, she comes off as slightly – evil.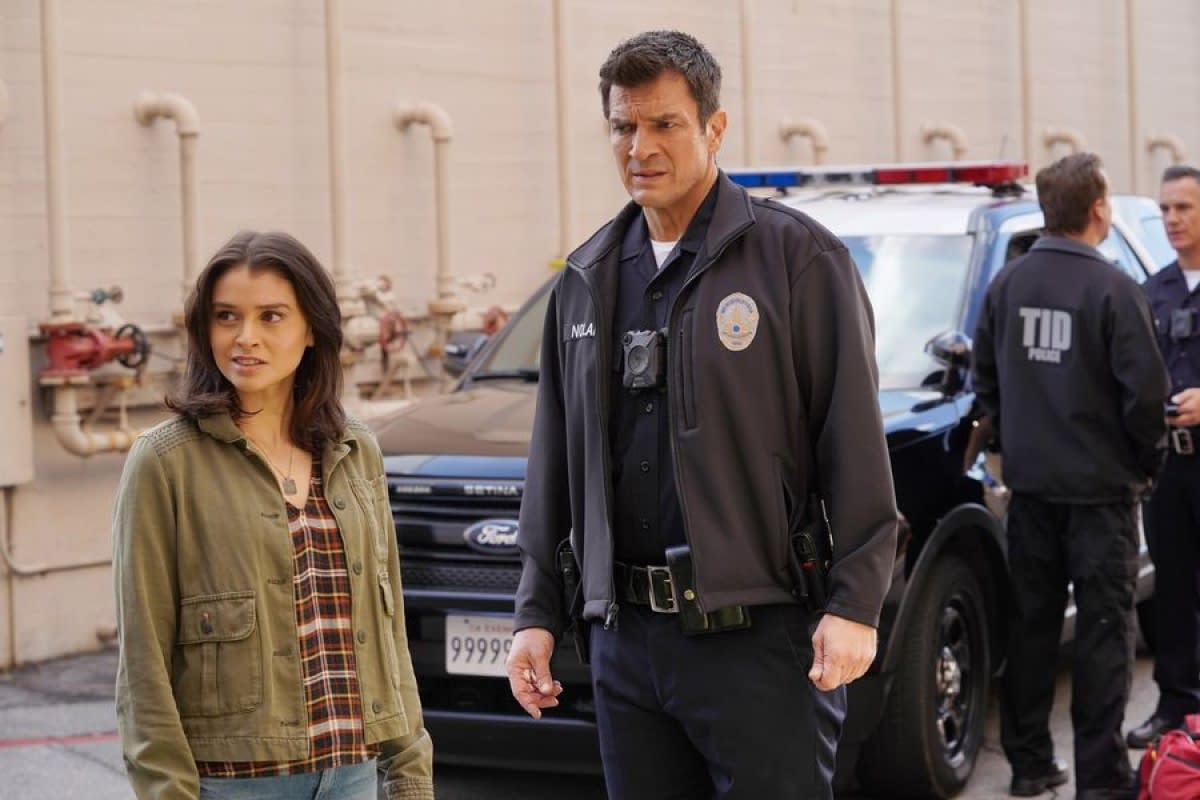 The most cringeworthy aspect of the episode, however, is the LAPD's shaming of Officer West (Titus Makin Jr.) for his relationship with his actor boyfriend Sterling (Daniel Lissing). I don't care how progressive you think your precinct is, shaming the gay rookie in public about his relationship is wrong. The entire scene was jarring and a complete turn-off. Writers tried to throw a curveball by saying the LAPD's objection was due to West's fame, and not because of their relationship – but the truth is pretty obvious. And speaking of no chemistry, poor West! Those kisses with his admittedly hot boy toy are just bland. Get that man some steam!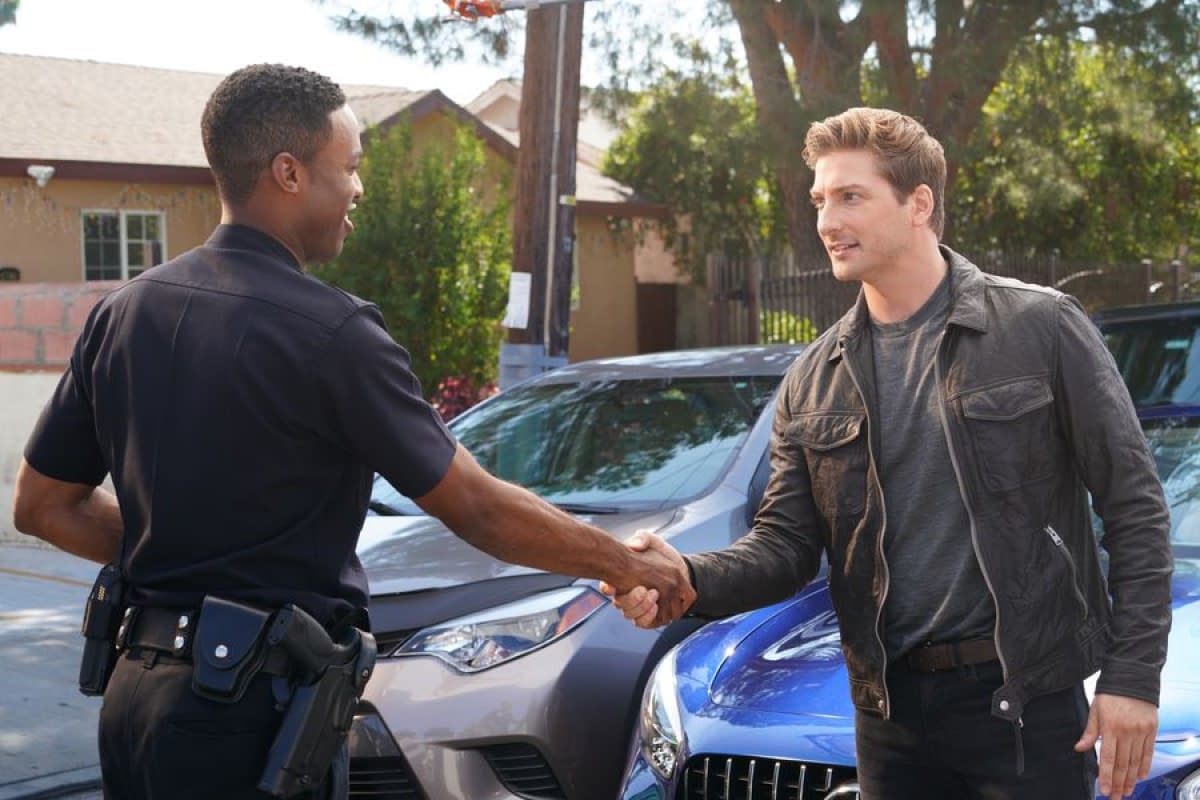 From the opening scene, with the pot-head filled clown car, it was obvious that The Rookie is trying to lighten the tone. After a series of violent and dramatic episodes, the dramedy wants to find that magical balance of humor and sentiment. Unfortunately, "Now and Then" isn't it. The episode tries too hard, and includes too many mediocre interactions. If The Rookie is going to make their ensemble cast work, they need an onscreen chemistry transplant – stat.
Oh, and shoving the show's only same-sex relationship back into the closet is just despicable beyond words.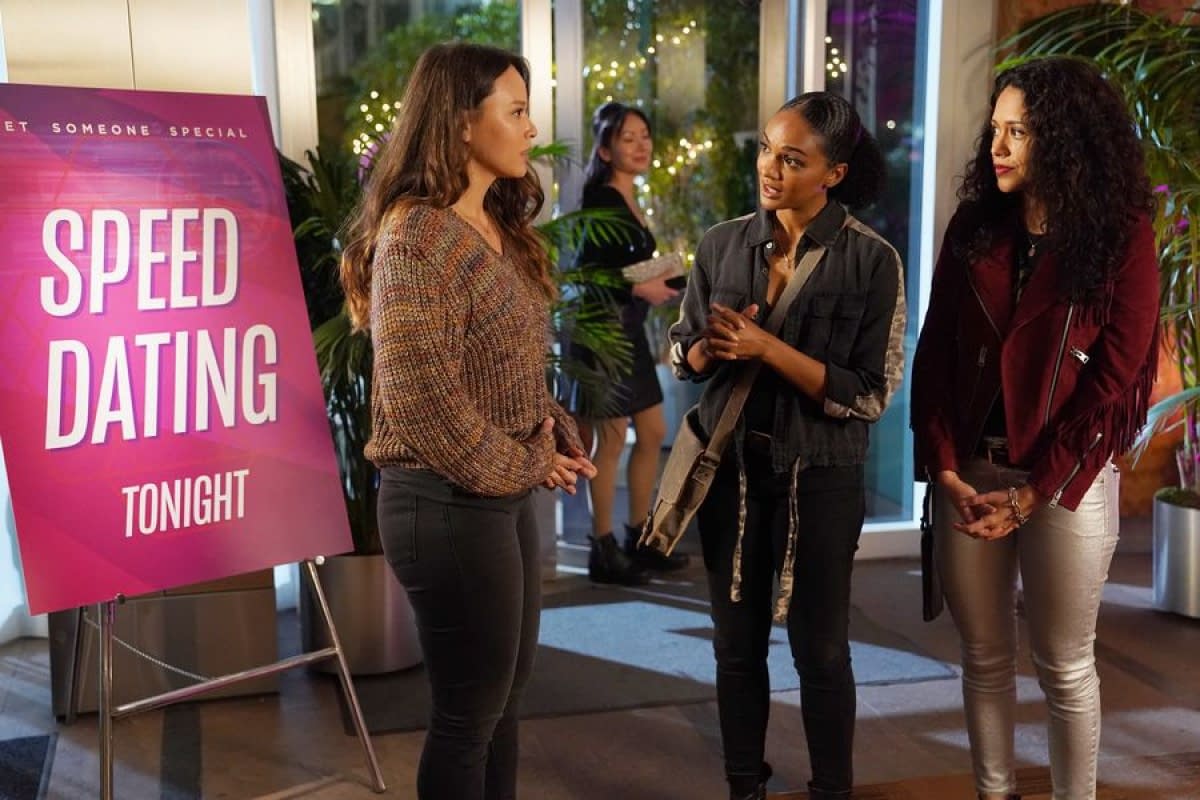 The Rookie returns with "Follow-Up Day" on Sunday March 8th at 10pm on ABC.