"The Segregation Experiment": Channel 4 Reality Series Examines Racism Through 11 & 12-Year-Olds' Eyes
Following up on Bleeding Cool's own Rich Johnston's live reporting from UK broadcaster Channel 4's 2020 programming launch event (where we learned that E4 is the new UK broadcast home for new "Arrowverse" series Batwoman), we've got word on a new reality-based, televised social experiment that's sure to grab some serious attention, social media response – and a whole bunch of eyeballs when it does air. Back in October 2019, The Guardian was one of the first media outlets to reference The Segregation Experiment (working title), and now we're learning more about the project.
Stemming from production company Proper Content, The Segregation Experiment looks to a class of 11-and-12-year-old kids to answer the question: could we be racist without even knowing it, and when does that racism begin? Through a series of games, activities, and events, a diverse class of UK schoolchildren (and the viewers) will hopefully discover how racist thinking unconsciously finds its way into all aspects of society – and how that unconscious bias can impact everyone's lives.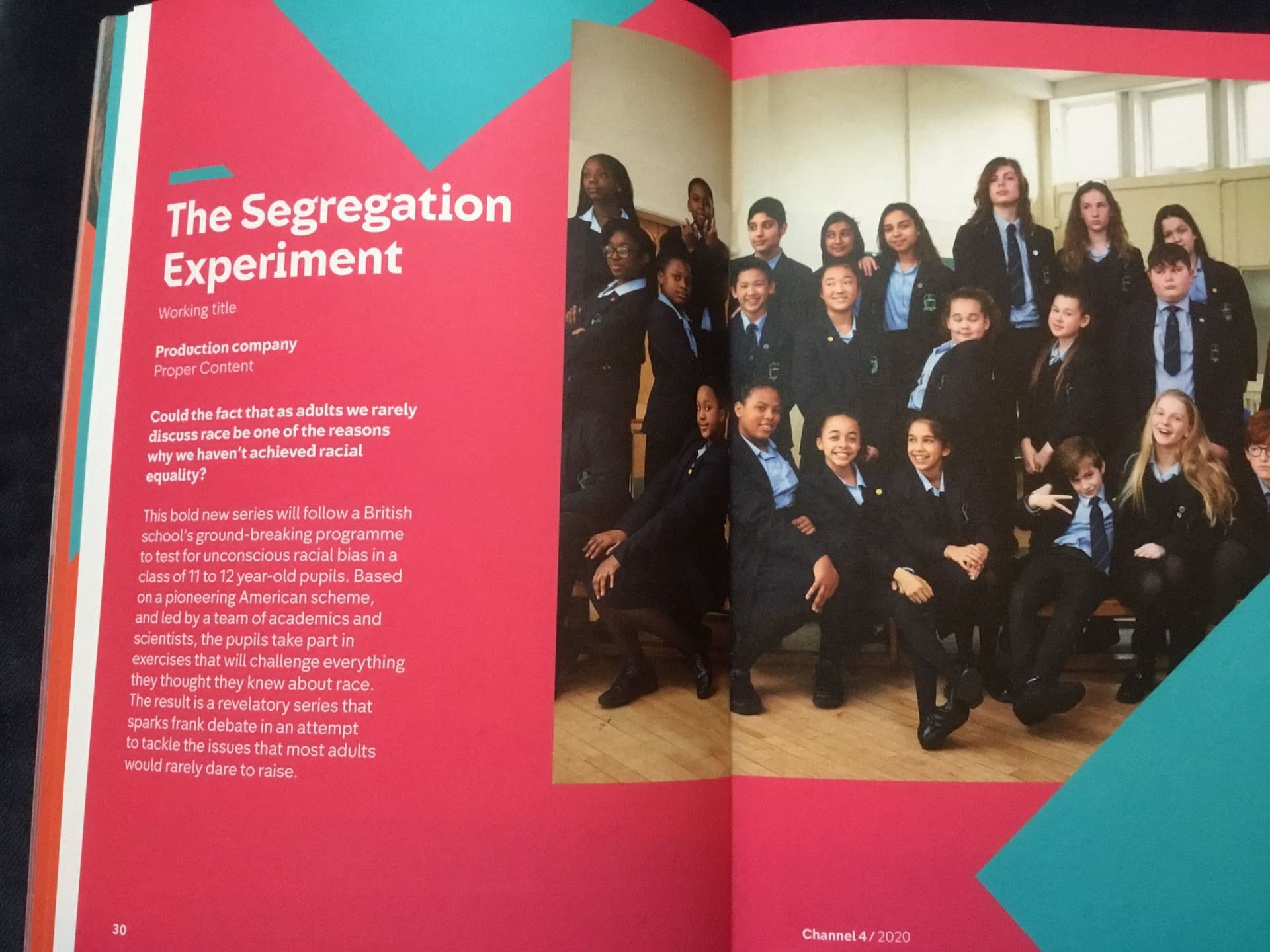 Hmmm… using children in a race-based social experiment that's then televised – put out there for social media to responsibly consume, process, and debate with the level of nuance, sensitivity, and open-mindedness that should be afforded such a weighty-and-potentially-life-changing matter?
Sounds perfect – what could go wrong? Here's you official look at The Segregation Experiment…
Could the fact that as adults we rarely discuss race be one of the reasons why we haven't achieved racial equality?

This bold new series will follow a British school's ground-breaking programme to test for unconscious racial bias in a class of 11 to 12 year old pupils. Based on a pioneering American scheme, and led by a team of academics and scientists, the pupils take part in exercises that will challenge everything they thought they knew about race. The result is a revelatory series that sparks frank debate in an attempt to tackle the issues that most adults would rarelt dare to raise.