The Tick Series Creators & Cast Reflect on Live-Action Efforts
The Tick creator Ben Edlund, director Barry Sonnenfeld, and stars Patrick Warburton & Liz Vassey discuss the live-action cult classic series.
---
Since Ben Edlund introduced the popular original comic book parody The Tick in 1986, there have been a few attempts at adapting it to television. The original animated version was on FOX, running for three seasons from 1994-1996. The first live-action adaptation lasted one season on FOX in 2001, and the most recent live-action version lasted two seasons on Amazon Prime Video, premiering in 2016. The Hollywood Reporter caught up to the stars of the 2001 incarnation that have since become a cult classic, including Edlund, director Barry Sonnenfeld, and stars Patrick Warburton and Liz Vassey (with David Burke and Nestor Carbonell also starring), on why the series failed to catch on in a bigger, series-saving way.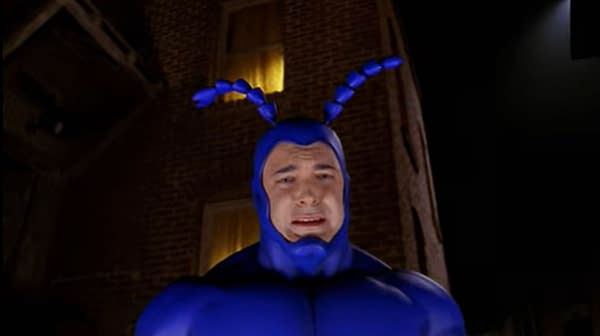 The Tick's Misadventures in Live-Action
In all incarnations of The Tick, the series featured the title character and his sidekick Arthur. The big blue hero possesses super strength and a very high threshold of pain while Arthur can fly courtesy of his suit and confidence. In the 2001 series, Vassey played the patriotic Wonder Woman-esque hero Captain Liberty, and Carbonell played Batmanuel, a Latino version of Batman. Both share similar love-hate chemistry of animated characters American Maid and Die Fledermaus. "Ben wrote a fantastic script, and then the joy was casting it," Sonnenfeld said. "I've always loved Patrick Warburton's acting. He's so flat and handsome and has that — I'm joking — kind of dumb face."
Edlund wasn't initially keen on Sonnenfeld's pitch for the series. "He just called out of the blue and said, 'This is Barry Sonnenfeld, and I believe that we should make this live-action Tick thing,' and I said no because I just thought it was impossible to make this as live-action." Warburton praised the series for being ahead of its time and recalled the reaction from baffled Fox execs. "This was before the advent of single-camera half-hour comedies. They asked questions like, 'Do we need to wear costumes?'"
Sonnenfeld felt that executive producer Larry Charles wanted to stick more toward realism while, in retrospect, wished he was more proactive in the series. "One of my regrets is not staying more involved because I feel the show went in a slightly different direction than the one I wanted," he said. Edlund blames the budget limitations for hamstringing the live-action series' chances for success. "It was extremely hampered by the necessity of filming it in actual life with cameras [laughs]. We discovered the show is really the history of a show trying to contort itself into a budget-able enterprise over the course of nine episodes and never really doing it. We just wanted to make something for which the business model could not exist."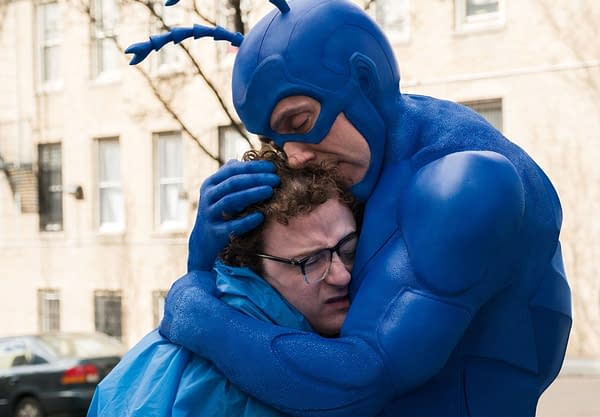 Warburton opened up about his feelings on the 2016 incarnation that starred Peter Serafinowicz. "I really did wish we got to do it," he said. During her time as Captain Liberty, Vassey said, "We all were in love with the show, and that cast, for my money, was one of the best I've ever worked with." For more, including Warburton's adventures getting in and out of costume and how Fox "murdered" the show, you can check out the interview here.