'Wolverine: The Lost Trail' Cast Discuss Logan's Evolution, Creating a Cinematic Sound and More [INTERVIEW]
Following up on the success of original podcast series Wolverine: The Long Night, Richard Armitage (The Hobbit trilogy) is "SNIKT!"-ing the claws once again for Marvel and Stitcher with Wolverine: The Lost Trail. The 10-episode second season airs weekly and exclusively on Stitcher Premium, beginning Monday, March 25, 2019 – with the series set to be released across all podcast platforms later this year.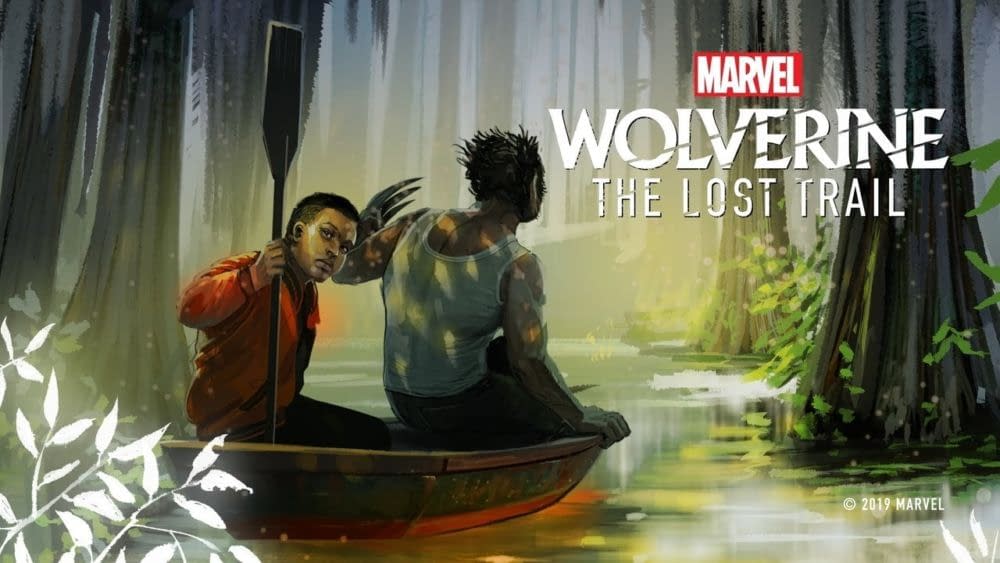 Joining Armitage on the scripted podcast series are Bill Irwin (Legion) as Jason Wyngarde, Bill Heck (The Ballad of Buster Scruggs) as Remy LeBeau, Blair Brown (Orange is the New Black) as Bonnie Roach, Rachael Holmes (Mad Dogs) as Maureen, and newcomer Rodney Henry as Marcus.
Bleeding Cool visited the studio in late 2018, and though the cast was still hard at work recording the project (a sample of which you can find below) they still found the time to sit down and discuss the series. With topics ranging from the different creative approaches to the two "seasons" and how Logan has evolved as a character to how the original dramatic podcast series takes advantage of new advancements in sound recording to create a more cinematic audio experience, here's a look behind the scenes at the making of Wolverine: The Lost Trail:
Don't just take their word for it… here's a first-listen (originally a Bleeding Cool joint exclusive) at what listeners can expect when Wolverine: The Lost Trail premieres exclusively on Stitcher Premium beginning Monday, March 25:
Marvel's Wolverine: The Lost Trail is an epic quest that takes place in the Louisiana bayou. Following the events of Marvel's Wolverine: The Long Night, Logan (Richard Armitage) returns to New Orleans in search of redemption, only to discover that his ex-lover, Maureen is nowhere to be found.

And she's not the only one.

Dozens of humans and mutants have gone missing, including the mother of a teenage boy, Marcus Baptiste. With Weapon X in close pursuit, Logan and Marcus must team up and follow a trail of clues that leads them deep into the gothic heart of the bayou, where they encounter biker gangs, Cajun thieves and a world of wonders that defies explanation.

It is here that they find Greenhaven — a refuge run by a powerful mutant named Jason Wyngarde.
Behind the scenes, award-winning comic book author Ben Percy (The Dark Net, Red Moon), director Brendan Baker (Wolverine: The Long Night), and associate director Chloe Prasinos (Wolverine: The Long Night) have returned for Logan's "Big Easy" beatdown, produced by Marvel's Daniel Fink and Chloe Wilson, and Stitcher's Jenny Radelet.
Want to catch up on Wolverine: The Long Night, too? No worries! All 10 episodes are currently available on all major podcast platforms and devices.