"The Twilight Zone": Chris Meloni, Billy Porter, Morena Baccarin & More Join Season 2; Episode Titles Revealed
Another season means another trip through that dimension not only of sight and sound but of mind – to continue Jordan Peele and Simon Kinberg's journey into a wondrous land whose boundaries are that of imagination: CBS All Access' The Twilight Zone. A new season of twists and turns requires some new faces, and that's what was revealed during the streaming services' Television Critics Association (TCA) winter press event on Sunday.
Set to joing Peele when the series returns for its 10-episode sophomore season run is Morena Baccarin, Colman Domingo, Ethan Embry, Jenna Elfman, Tavi Gevinson, Tony Hale, Abbie Hern, Gillian Jacobs, Sophia Macy, Joel McHale, Chris Meloni, Billy Porter, Jimmi Simpson, and Daniel Sunjata. Peele added "writer" to a Twilight Zone resume that already includes serving as executive producer and series narrator, penning the episode "Downtime", starring Baccarin, Domingo, and Hale.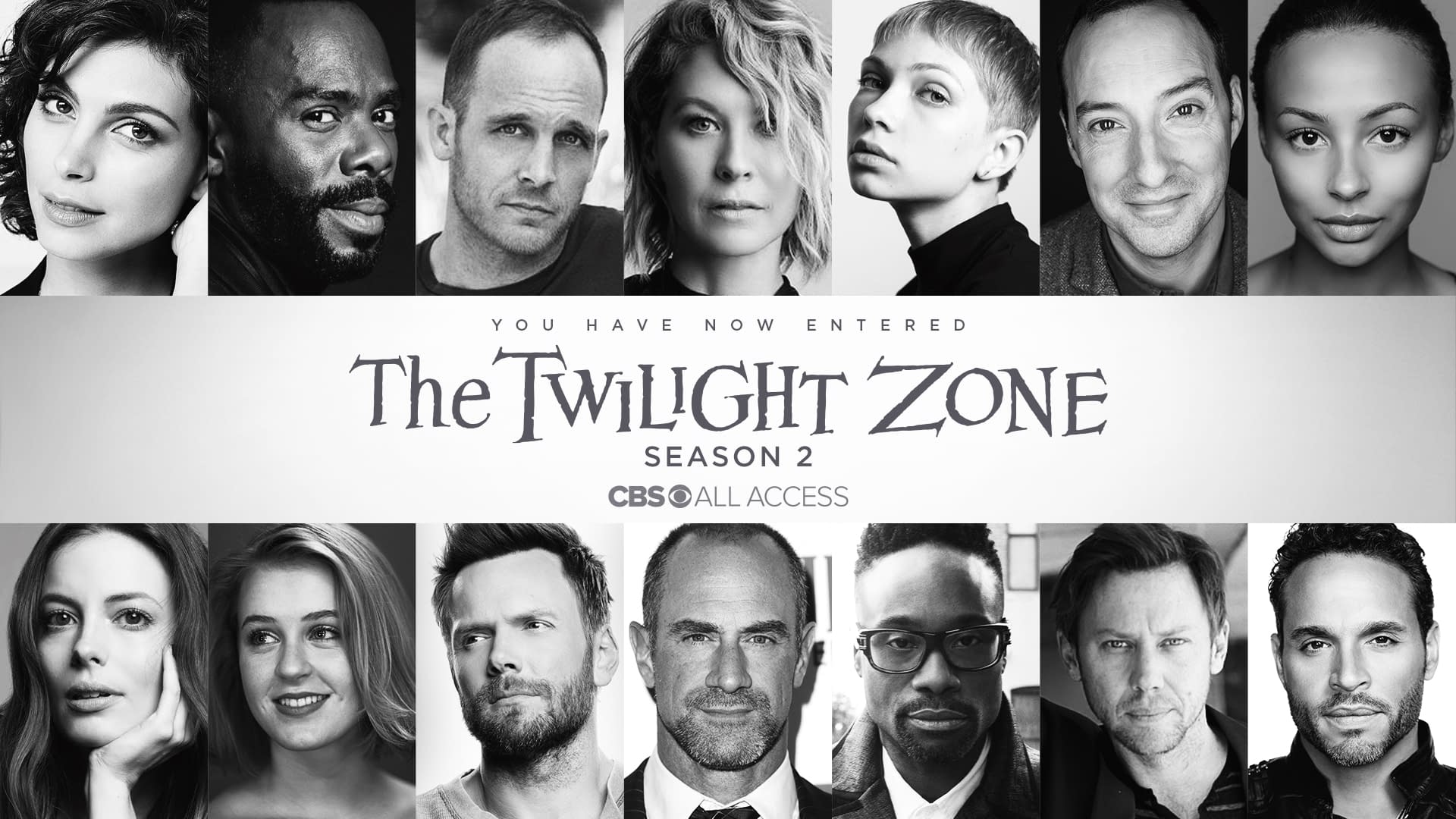 While the exact running order or a release date were not revealed, we do have a look at the confirmed cast list and episode titles – listed below:
"Downtime"
Starring Morena Baccarin (The Deadpool franchise, Homeland), Colman Domingo (If Beale Street Could Talk, Fear The Walking Dead) and Tony Hale (Veep, Toy Story 4)
Written by Jordan Peele
"The Who Of You"
Starring Daniel Sunjata (Graceland, Rescue Me), Ethan Embry (Grace And Frankie, Blindspotting), and Billy Porter (Pose, Like A Boss)
Written by Win Rosenfeld
"A Human Face"
Starring Jenna Elfman (Fear The Walking Dead), Chris Meloni (Happy! The Handmaid's Tale), and Tavi Gevinson (Person To Person, Enough Said)
Written by Alex Rubens
"8"
Starring Joel McHale (Community, Stargirl)
Written by Glen Morgan
"Among The Untrodden"
Starring newcomers Abbie Hern and Sophia Macy
Written by Heather Anne Campbell
"Meet In The Middle"
Starring Jimmi Simpson (Westworld, Black Mirror "USS Callister") and Gillian Jacobs (Community, Love)
Written by Emily C. Chang and Sara Amini
The Twilight Zone is produced by CBS Television Studios in association with Peele's Monkeypaw Productions and Kinberg's Genre Films. Peele and Kinberg serve as executive producers along with Win Rosenfeld, Audrey Chon, Glen Morgan, Carol Serling, Rick Berg, and Greg Yaitanes.