Posted in: Adult Swim, Cartoon Network, Preview, TV | Tagged: Adult Swim, Brock Samson, Doc Hammer, Jackson Publick, preview, The Venture Bros, venture bros
---
The Venture Bros. Series Finale Film "Done": The Waiting Game Begins!
Short of a trailer & release date, this might be the best update on The Venture Bros. series finale film: it's apparently finished.
---
After some very promising updates on how things were going production-wise with Jackson Publick's & Doc Hammer's The Venture Bros. series-ending long-form special/film, we nearly missed the most promising update of all. The long-form special/film is finished. Yeah, we thought that was pretty important, too – mainly because it now allows fans to crash social media with their demands for a premiere date and a trailer. But that news didn't come from Publick or Hammer, but from Nico Colaleo (creator, Ollie & Scoops; art gallery curator), who works for animation studio powerhouse Titmouse – and who got a chance to check it out a few days ago. "I've been a Venture Bros fan for 20 years and have waited nearly 5 years since the last new episode.. then cancellation… and now I'm at Titmouse about to watch a screening of the finished movie finale, and I'm sooo happy," Colaleo wrote in a tweet.
Here's a look at Colaleo's tweet confirming a screening of the finished film finale. In the thread, Colaleo is asked to confirm that means the film is finished and share when it's coming out. "It is done. No idea when it's airing, though" was their response.
The Venture Bros.: Patrick Warburton on Brock Samson
Last month, Patrick Warburton (Brock Samson) discussed the animated series' ending, how he thinks Brock would want to retire, and more. "Oh yeah, when I saw who Brock was, I was sold immediately," Warburton shared during an interview with Paste, when asked if he remembered how Brock was first pitched to him and how soon before he knew how he wanted to play Brock. "I loved the concept of the show immediately; I think they described it 'like Johnny Quest on acid.' And that was all it took to get me on board. Throughout the years, they've done such an incredible job keeping it engaging and fun, building on its mythos and satire and everything."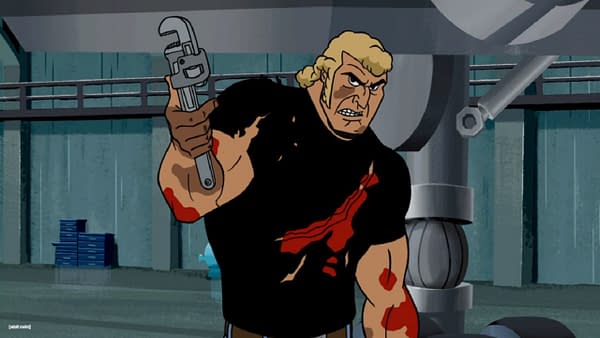 After so much time has passed and with Publick & Hammer now getting a chance to give the series a proper finale, Warburton must be ready to watch Brock walk off into the sunset… right? "Never!" responded Warburton, who followed that up with a San Diego Comic-Con story detailing what happened when he decided to not show up as Brock Samson. "One year, I decided to go to Comic Con down in San Diego, and I decided to go as Shore Leave instead of Brock. I was with my son Shane, and he went as Shore Leave too, so we must have looked really kinky together," the actor shared. "Nobody even recognized me; people were getting pictures thinking I was just a fan dressed as Shore Leave."
But even though Warburton will never be ready to say goodbye to the animated badass, he does have some thoughts on how Brock would spend his retirement days. "If he retires, I see him getting somewhere way out and remote," he offered. "Just chilling away from all the violence and super science. Just not having to babysit those boys who never grew older would probably be a good vacation for him."
The long-form special/film focuses on Doc's latest invention and if it will either bankrupt the Ventures or launch them to new heights. Meanwhile, Hank searches for himself, Dean searches for Hank, The Monarch searches for answers, and a mysterious woman from their pasts threatens to bring their entire world crashing down on them. For a look back at James Urbaniak's (aka Dr. Thaddeus S. "Rusty" Venture) tweet just before the end of 2021 confirming that he had wrapped recording (along with a look at the Skype session he was having with Publick and a half-peek at the script), check out the post above.
---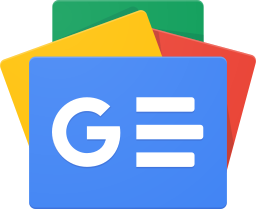 Stay up-to-date and support the site by following Bleeding Cool on Google News today!