Well, no one's accusing AMC's The Walking Dead of starting off slow (check out our full review of "Squeeze" here): Daryl (Norman Reedus), Aaron (Ross Marquand), Kelly (Angel Theory), and Jerry (Cooper Andrews) found themselves on the right side of a Carol (Melissa McBride)-caused cave-in – but Connie (Lauren Ridloff) and Magna (Nadia Hilker) weren't so lucky.
Speaking of "not so lucky", Gamma (Thora Birch) now has Beta (Ryan Hurst) on her trail – thanks to Negan (Jeffrey Dean Morgan) dropping a dime to Alpha (Samantha Morton) on how she should be suspicious of her. For his "reward"? He gets to make "The Beast with Two Backs" with the walker-mask-wearing Whisperers leader – with their socks on???
While we scrub that "mental graffiti" off our brain's walls, here's a whole bunch of preview images for next episode "Stalker" – as Gamma comes bearing news, Daryl and Alpha appear closer to a face-off than either of them (and us) realized, and Gabriel (Seth Gilliam) and the other community members are on the hunt for… someone:
"The Walking Dead" season 10, episode 10 "Stalker": The group must defend Alexandria from a threatening outside force.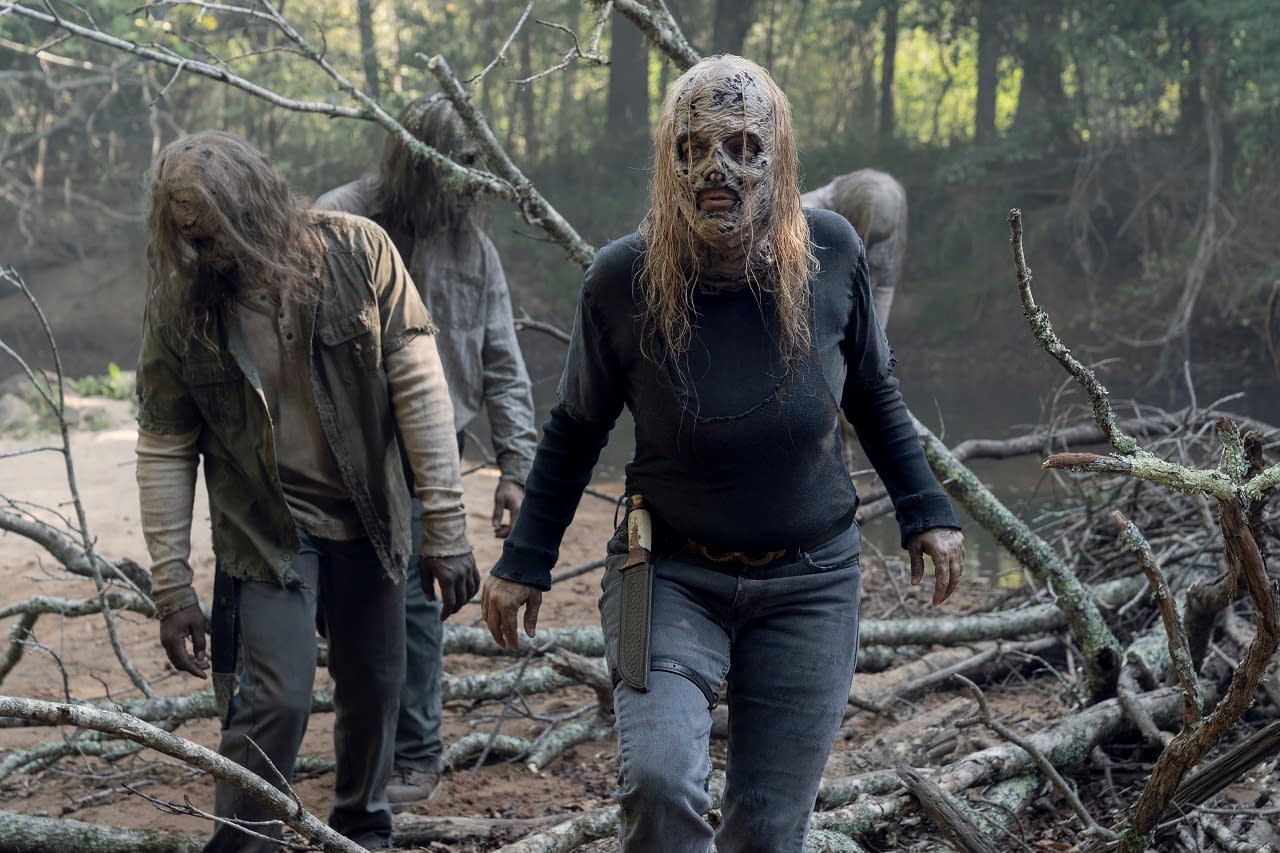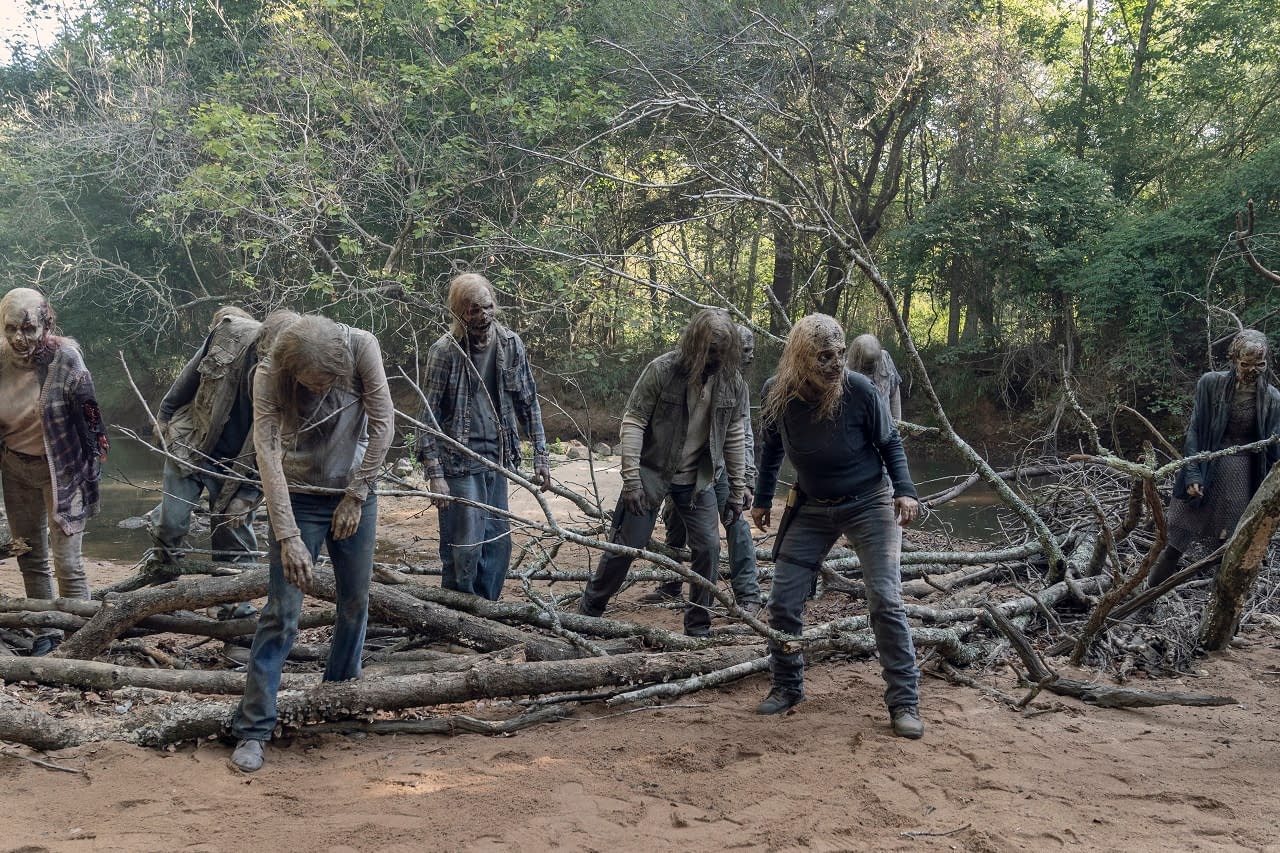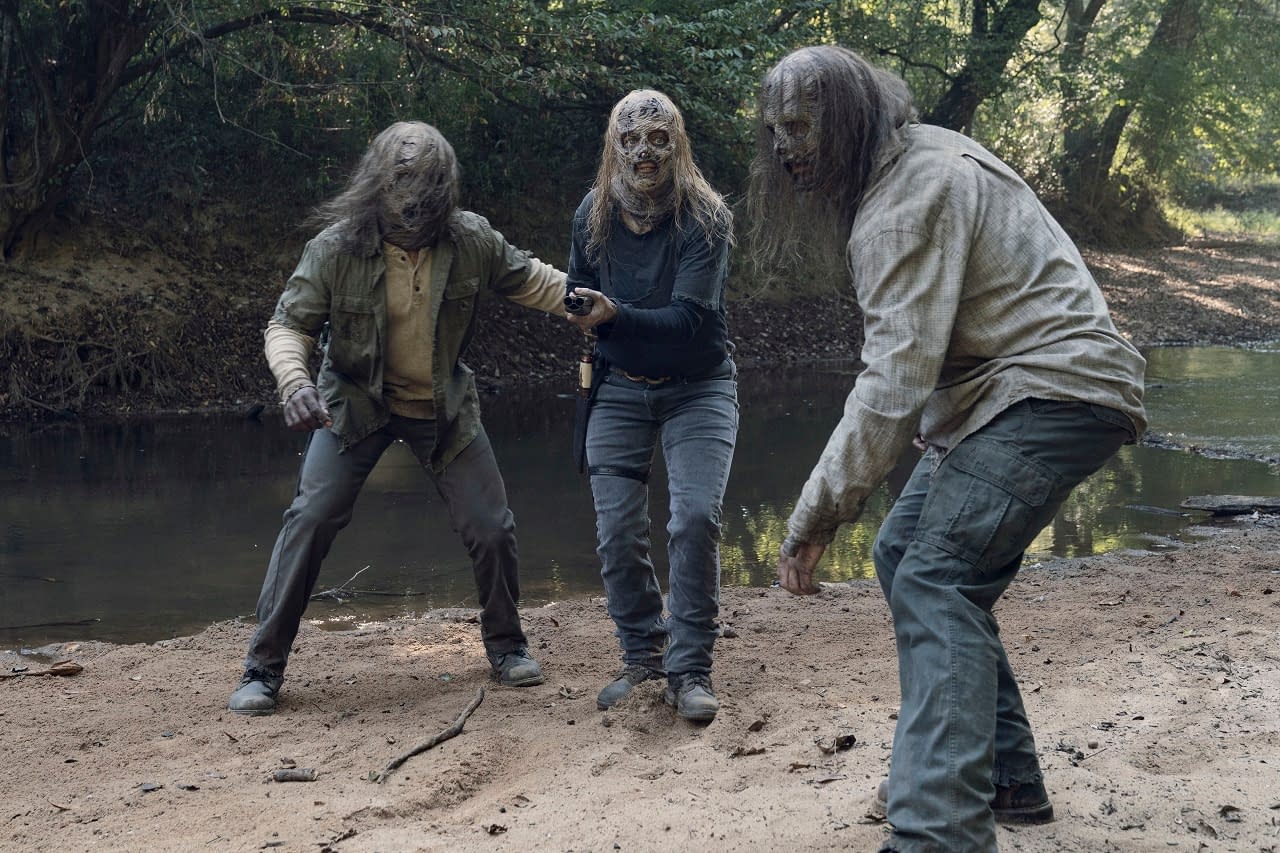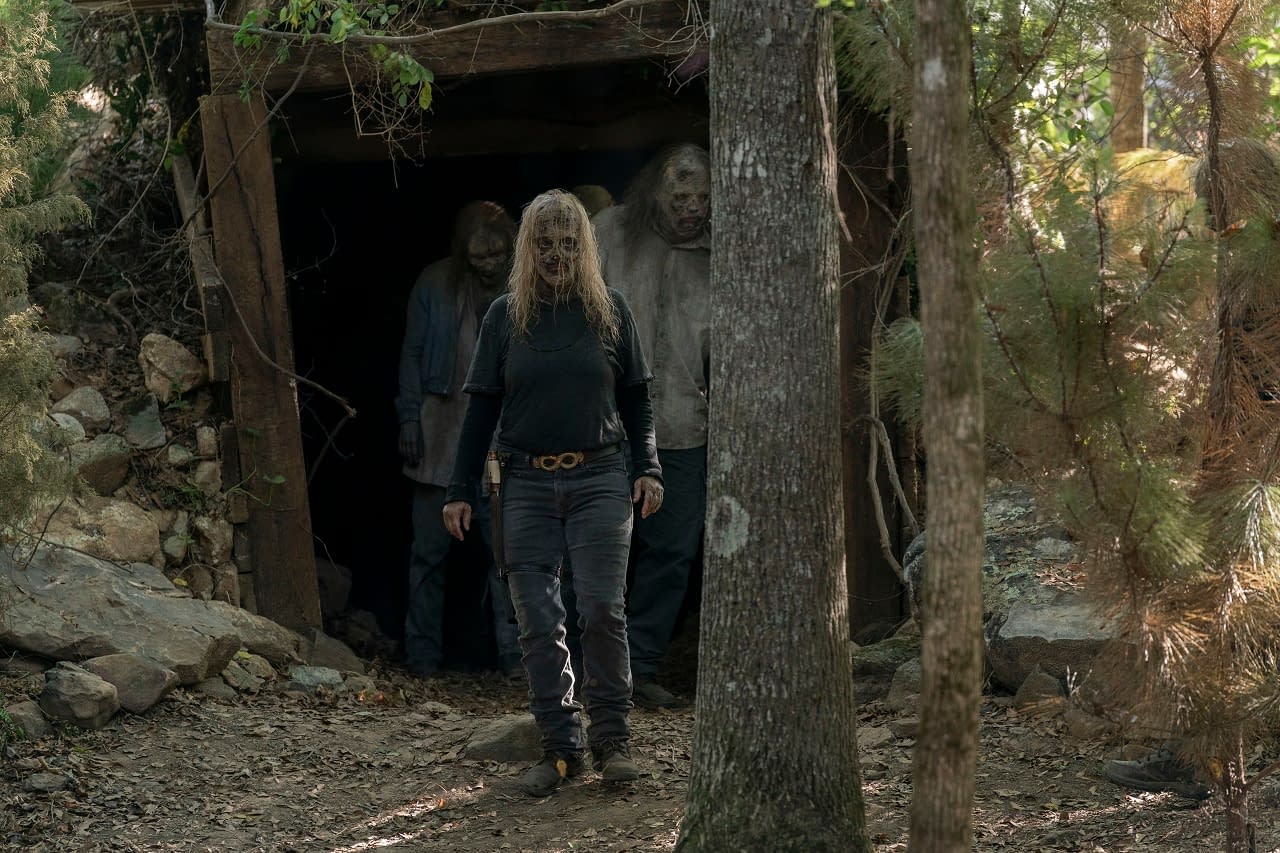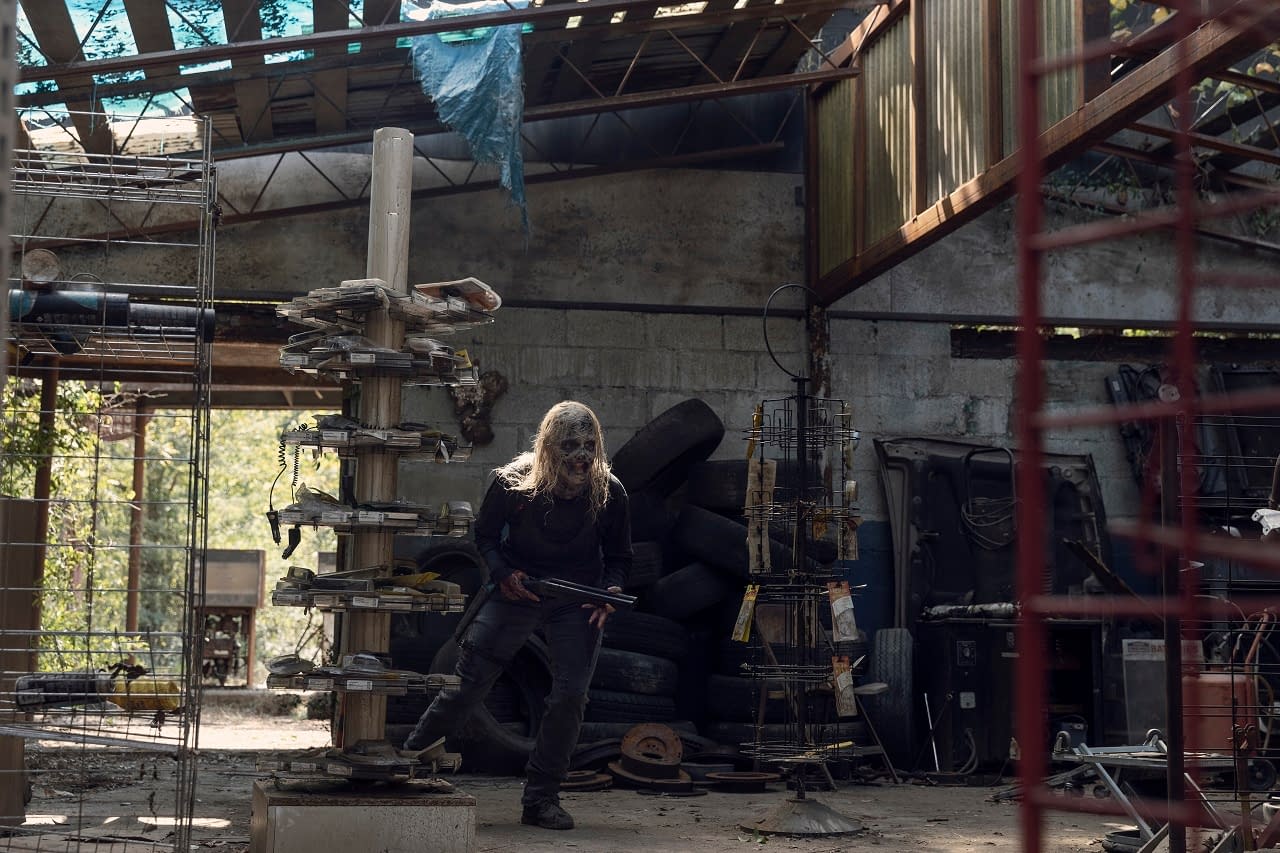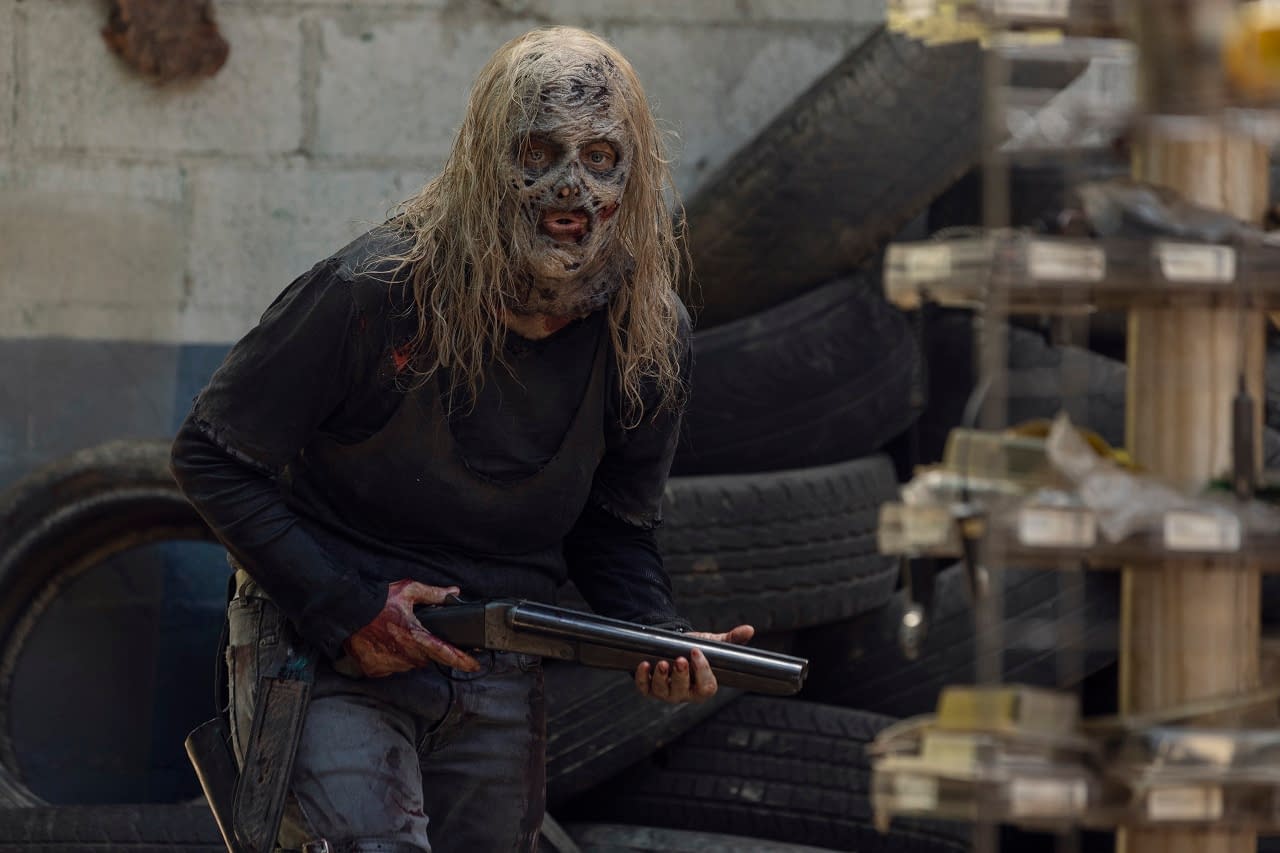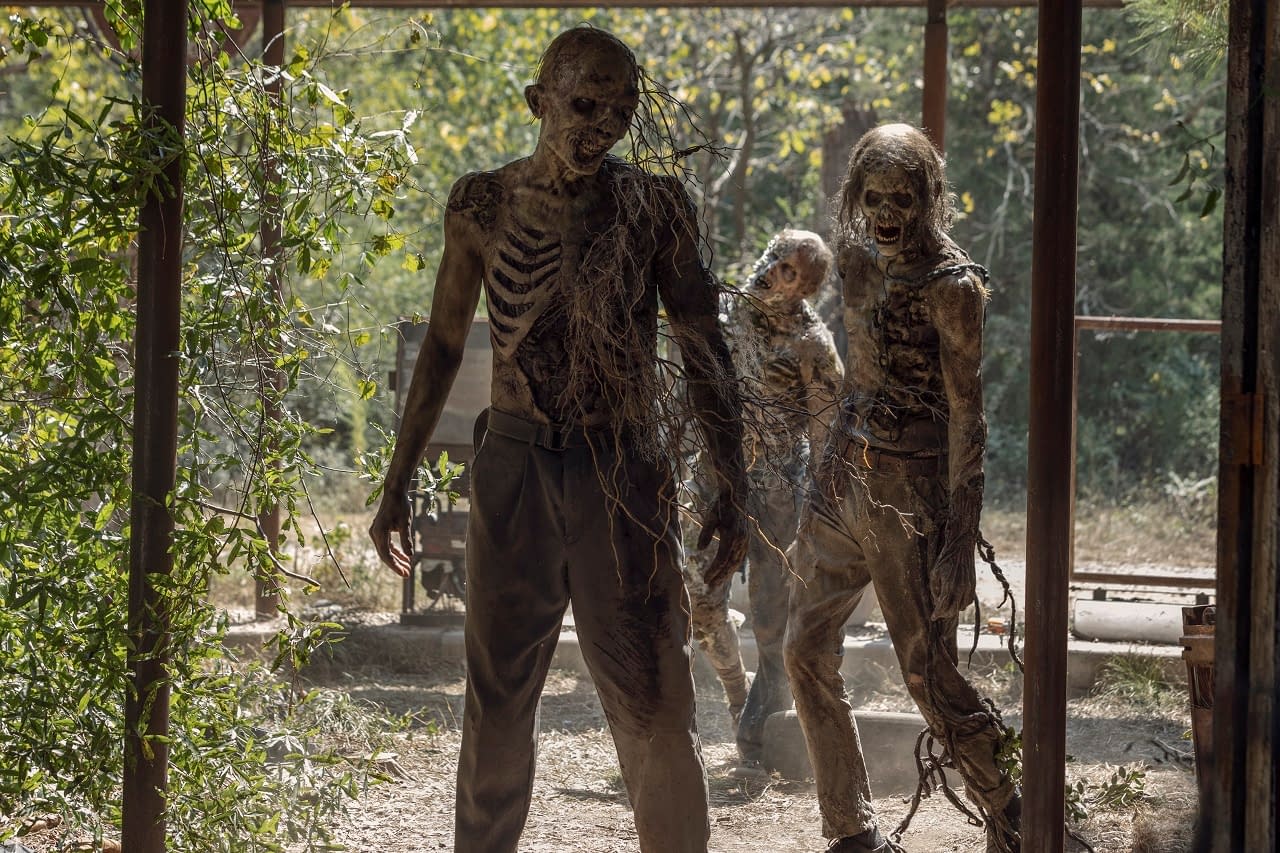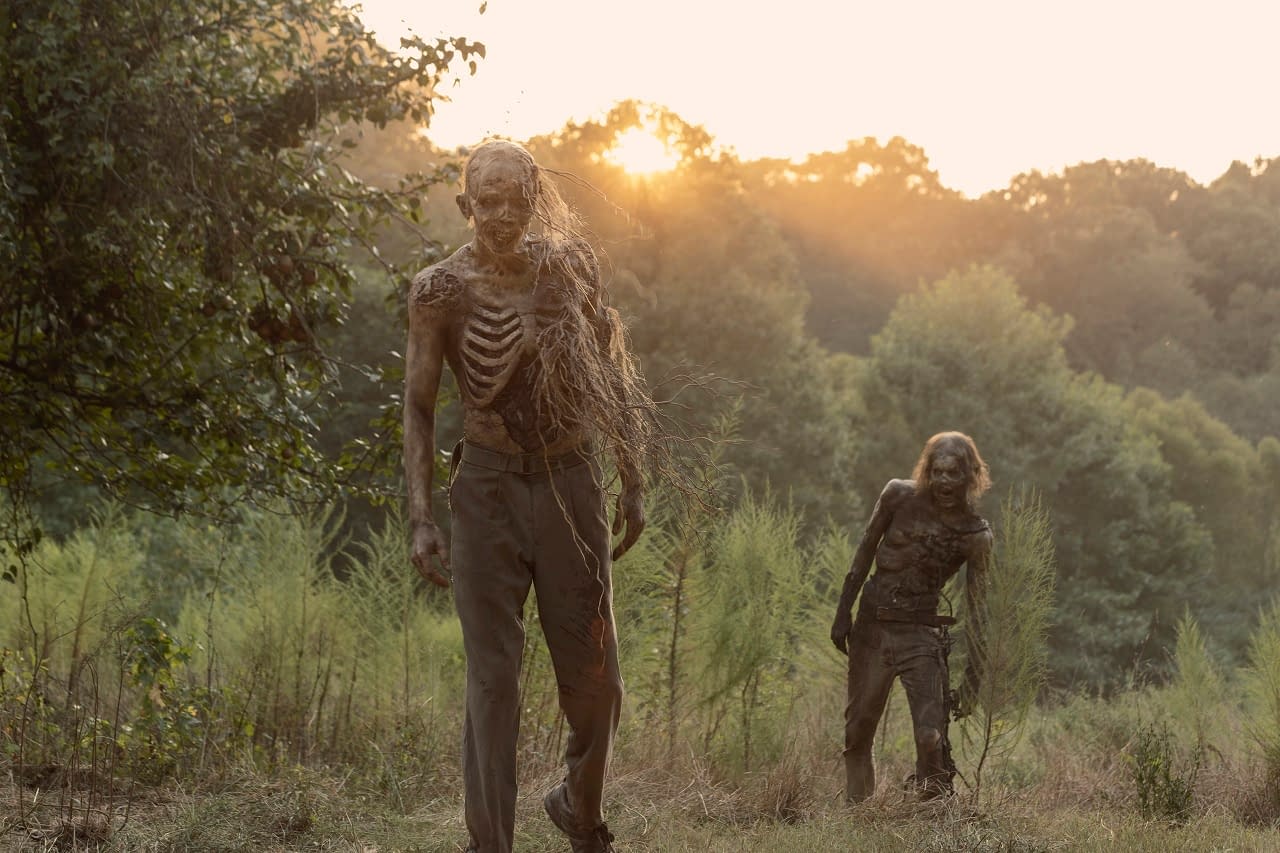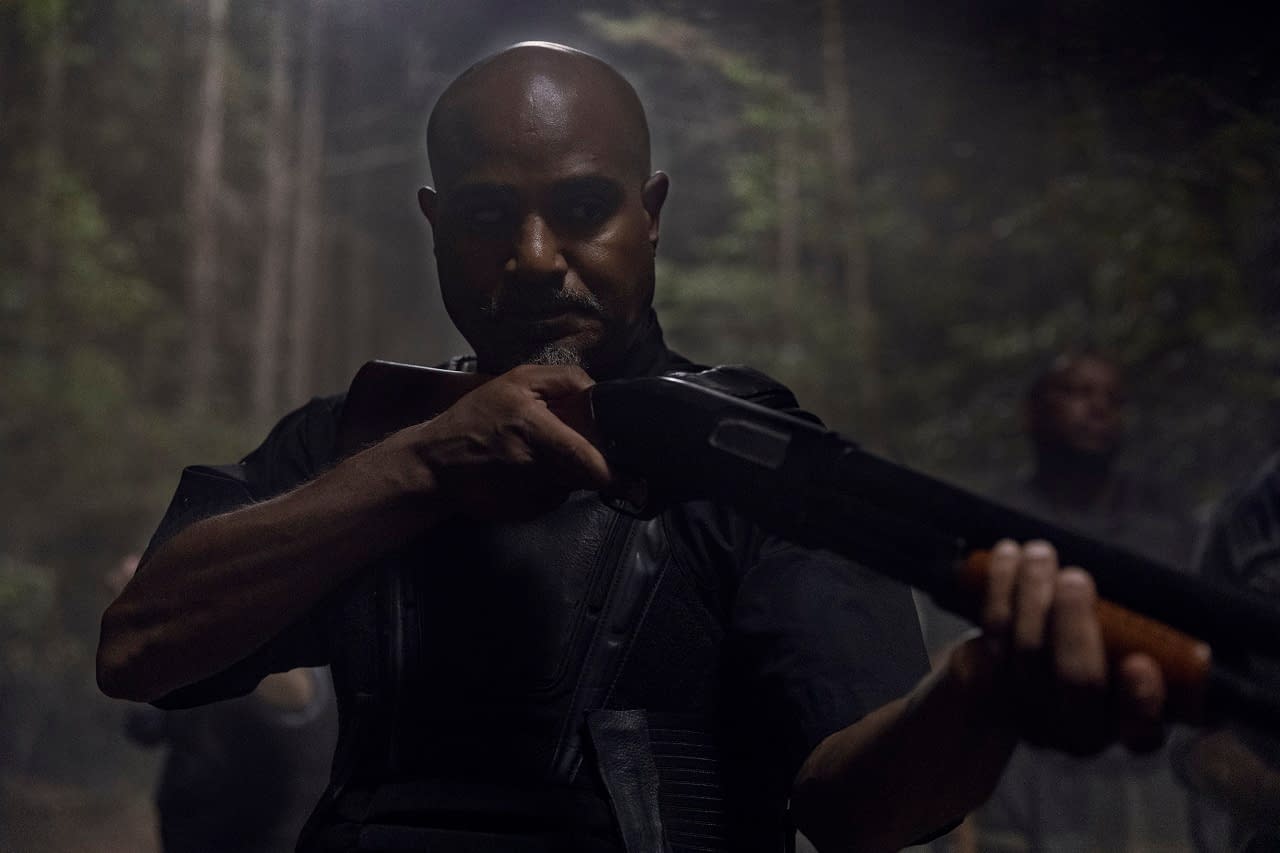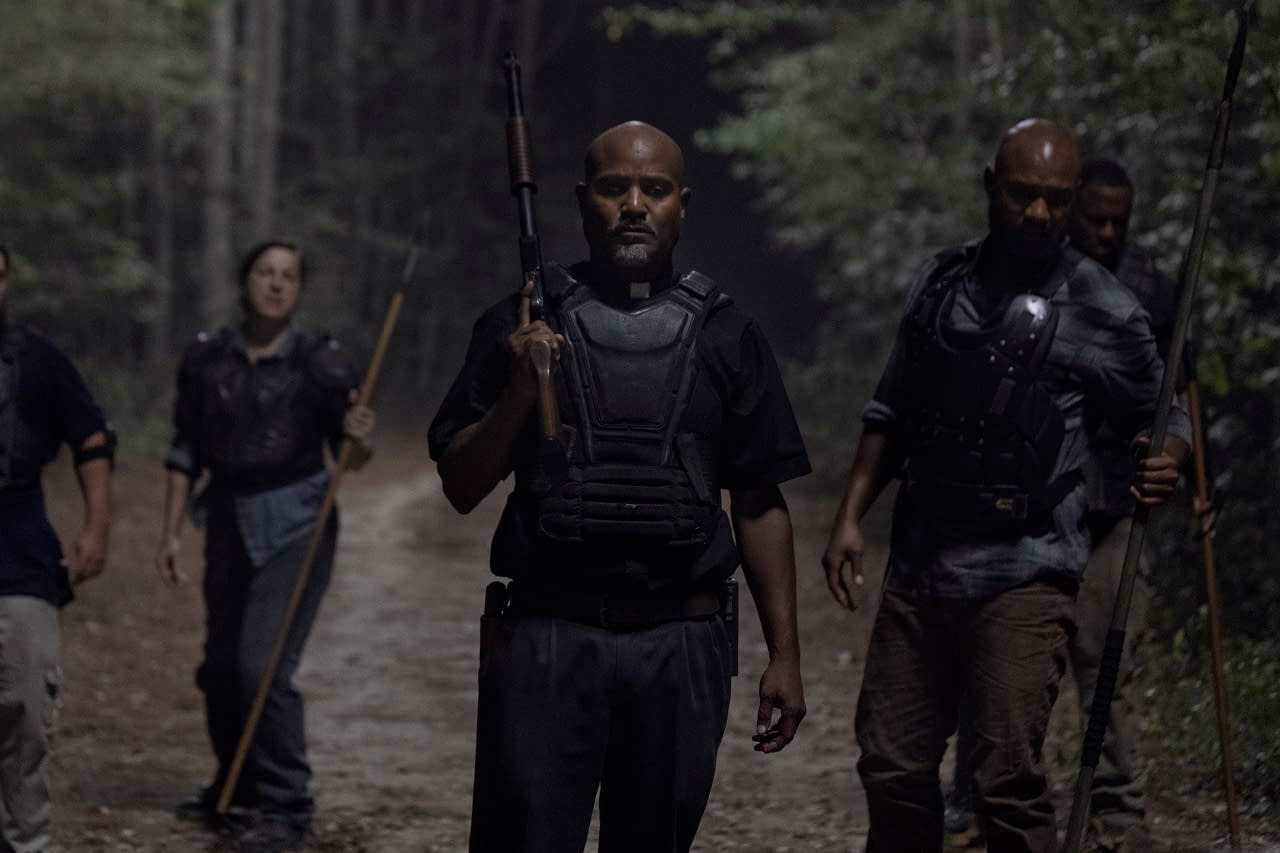 Enjoyed this article? Share it!