The Walking Dead "Summit": Rick Grimes/Michonne Spinoff Filming Update
After the year started off with a look at pre-production "in full swing" on AMC's Andrew Lincoln (Rick Grimes) & Danai Gurira (Michonne)-starring The Walking Dead spinoff series (currently named "Summit"), we have some production updates to pass along. Based on a recent posting on the Film & Television Industry Alliance website, "Walking Dead: Summit" will be filming in Carlstadt, New Jersey & Atlanta, Georgia, from February 13th to March 16th. In addition, the website also lists Greg Nicotero, Jeffrey F. January, Michael Cudlitz, Sharat Raju, Jon Amiel, Tawnia McKiernan, Lily Mariye, Catriona McKenzie, Marcus Stokes, Rose Troche, Aisha Tyler, and Loren Yaconelli as directing.

Here's a look back to Gurira's Instagram post from earlier this week, offering great news for TWD fans to kick off the new year:
The Walking Dead S11E24 & BTS Rick & Michonne Images & Video
In the first image gallery, we get a chance to see Rick and Michonne in action as their paths draw closer to one another. In the gallery following that, we get a chance to see Lincoln, Gurira, Gimple, Director, EP & Effects Icon Greg Nicotero, and others behind the scenes making Rick and Michonne's returns become a reality.
Now, here's a look back at the moment fans had been hoping for since the series finale was first announced:
In a newly-released featurette, Lincoln and Gurira discuss what it was like being back to celebrate the end of one chapter and the beginning of another. We get to learn why killing a walker was important for Lincoln during his scenes and how Gurira is viewing her upcoming return to the role as presenting "Michonne 2.0." Here's a look at the complete featurette, Show Me More: The Walking Dead Last Episodes (Behind the Scenes). Thought the entire profile of the show's final run is worth checking out, jump to the 26:10 mark to hear from Lincoln, Gurira, and others about Rick & Michonne's epic return:
---
---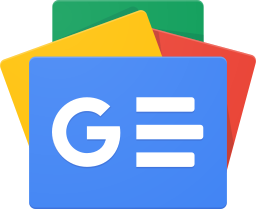 Stay up-to-date and support the site by following Bleeding Cool on Google News today!