Posted in: BBC, Preview, TV | Tagged: Anna Chancellor, bbc america, books, cable, discworld, James Fleet, novels, Outlander, pennyworth, streaming, television, terry pratchett, the watch, tv
---
"The Watch": Anna Chancellor ("Pennyworth"), James Fleet ("Outlander"), 4 More Join BBC America Adapt
Fans of the late Terry Pratchett's (Good Omens) epic comedy/fantasy book series "Discworld" have more The Watch casting news coming their way: BBC America's eight-episode series adaptation is welcoming six more names to the network's adaptation.
Anna Chancellor (Pennyworth), James Fleet (Outlander), Ingrid Oliver (Doctor Who), Ruth Madeley (The Rook), Hakeem Kae-Kazim (Dynasty), and Bianca Simone Mannie (Homeland) join previously announced cast members Richard Dormer, Adam Hugill, Jo Eaton-Kent, Marama Corlett, Lara Rossi, and Sam Adewunmi. Production is currently underway in South Africa.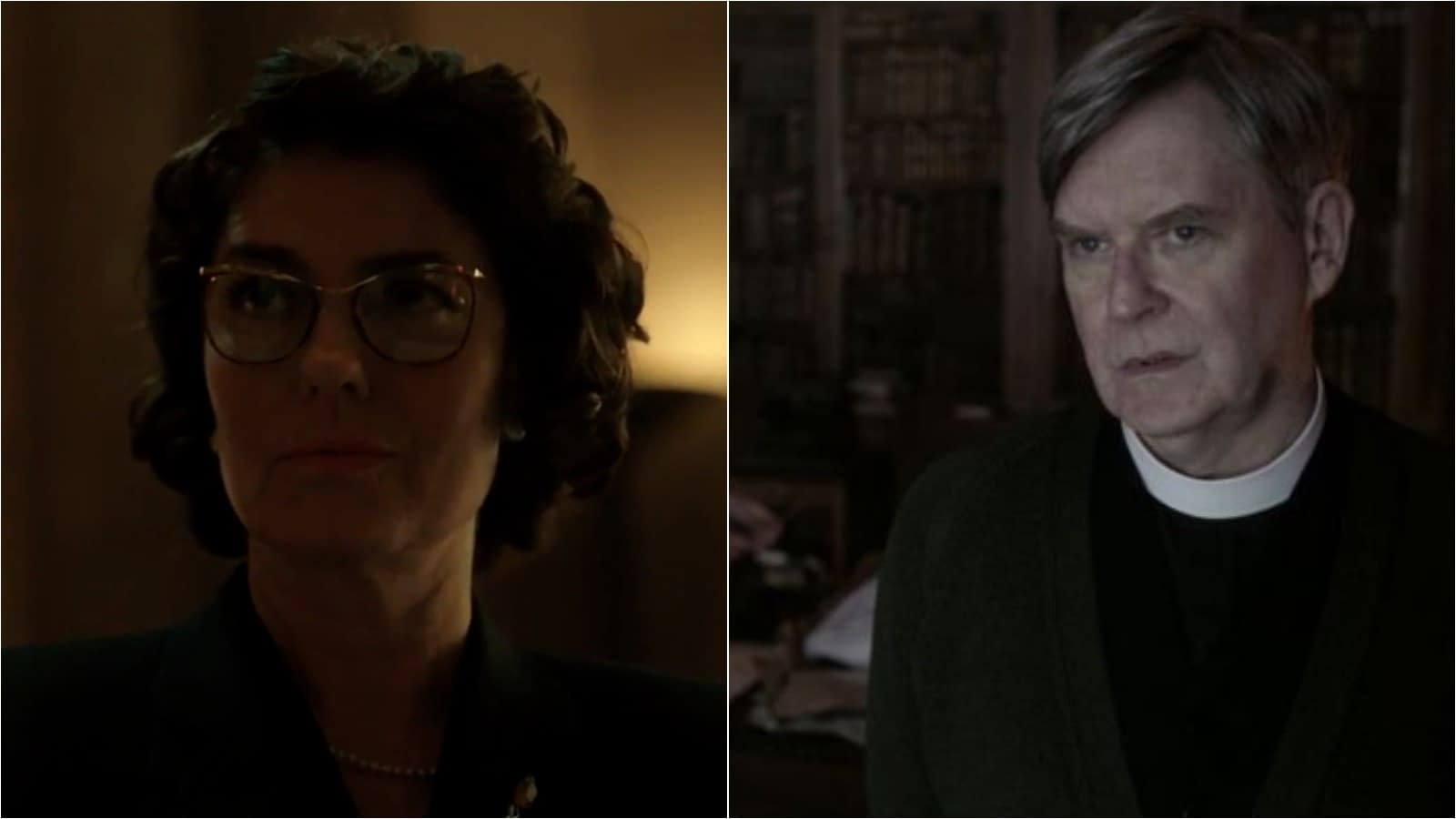 Written by Simon Allen (Strike Back, The Musketeers), Joy Wilkinson (Doctor Who), Catherine Tregenna (Torchwood), Amrou Al-Kadhi (Little America) and Ed Hime, the "punk rock" thriller focuses on City Watch as they fight to save their city from outside forces – and itself.
"I'm so thrilled to be part of this brilliant madness and mayhem. I was immediately drawn to the multitude of layers to Sam Vimes, and I find the dynamic between him and his band of disenfranchised comrades very compelling."

– Richard Dormer
Here's an updated look at how the cast of The Watch is shaping up:
● Eaton-Kent's Constable Cheery is an ingenious, nonbinary forensics expert.
● Hugill's Constable Carrot was raised as a dwarf but turned out to be an orphaned human child. He joins the group after pursuing a career in law enforcement.
● Corlett's mysterious Corporal Angua is charged with training Carrot and keeping him alive.
● Rossi's Lady Sybil Ramkin is the last scion of Ankh-Morpork's nobility, who tries to fix the city via vigilantism.
● Adewunmi's Carcer Dun is a wounded and wrong man out to take control of the city and exact revenge on an unjust reality.
● Chancellor's Lord Vetinari is the Patrician of Ankh-Morpork, and architect of the city's normalized wrongness and ramshackle system of governance.
● Fleet's The Archchancellor is wizard, magical advisor, and the Head of the Unseen University.
● Oliver's Doctor Cruces is the Head of The Assassins' Guild.
● Ruth Madeley's wiry Throat is the city's best snitch, with a gang of freelance henchmen at her beck and call.
● Kae-Kazim's Captain John Keel is the former leader of The Watch and mentor to Sam Vimes (Dormer), determined to save the corrupt and chaotic city.
● Mannie's cunning Wonse is a wizard hopeful in waiting that is frequently underestimated.

Discworld is a flat disc world balanced on the backs of four elephants which in turn stand on the back of a giant turtle, Great A'Tuin. Pratchett's stories often dealt with the constant struggles and conflicts between the fantasy world and modern civilization, using the rise of the Ankh-Morpork City Watch from a hopeless gang of three to a fully equipped police force as the backdrop to address a number of important issues. City Watch is run by Sam Vimes (Dormer), a cynical, working-class street cop who battles dragons alongside werewolves, trolls, and zombies.
Here's a look at the first novel in the Discworld series, The Colour of Magic: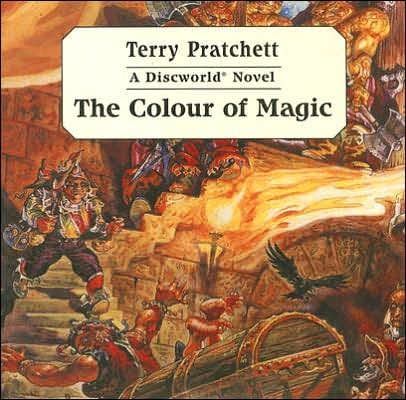 "On a world supported on the back of a giant turtle (sex unknown), a gleeful, explosive, wickedly eccentric expedition sets out. There's an avaricious but inept wizard, a naive tourist whose luggage moves on hundreds of dear little legs, dragons who only exist if you believe in them, and of course THE EDGE of the planet…"
BBC Studios will be sharing production with Narrativia, the production company founded by Pratchett in 2012 and now run by the author's daughter Rhianna Pratchett and his former business manager Rob Wilkins. BBC Studios' Head of Drama London Hilary Salmon (Luther, Silent Witness) will executive produce the series alongside Wilkins, Ben Donald, and Phil Collinson.
---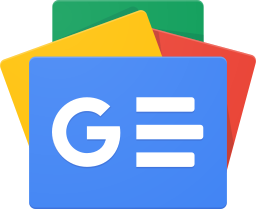 Stay up-to-date and support the site by following Bleeding Cool on Google News today!