Lee Daniels (Empire), writer Saladin Patterson (Dave), and original series co-creator Neal Marlens and star Fred Savage are one step closer to bringing The Wonder Years back to ABC, with the network announcing a pilot order on Friday. The reboot of the popular coming-of-age comedy will focus on how a Black middle-class family in late 1960s Montgomery, Alabama, was able to live out their "wonder years" during a very turbulent time in modern American history. The project received a strong pilot-production commitment last year, with Patterson writing, Savage directing, and Marlens serving as a consultant. Daniel, Patterson, Savage, and Lee Daniels Entertainment banner president Marc Velez will executive produce, with Disney-owned 20th Century Fox Television producing.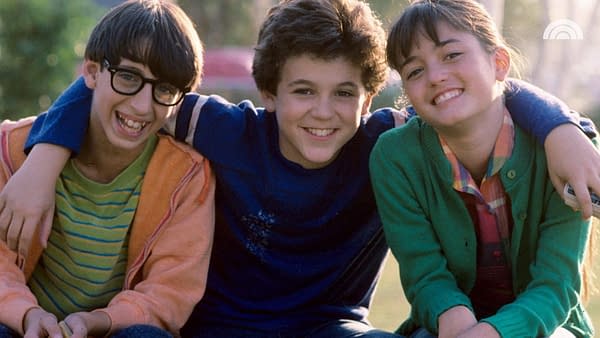 Reportedly, the project was brought directly to ABC Entertainment president Karey Burke last year by Daniels, Velez, Patterson, and Savage- and with good reason. Burke has said in the past that The Wonder Years was one of the shows that influenced her to work in television. The project comes at a time when the network finds itself with a lighter-than-usual pilot load for filming, in large part due to the massive number of productions that were shut down over COVID-19 pandemic concerns. A major advantage that a project like The Wonder Years has going for it in a crowded sea of production pitches? Familiarity. Running for six seasons between 1988 and 1993, the series has a "brand name" that will get an executive's attention on a list of pilots. In addition, bringing back a series with a level of popularity that the original series did reduces marketing and promoting costs. Throw into the mix that one of the original series' co-creators and its star are involved and you have the makings of strong pilot potential.
Other pilots announced on Friday include Regina Hicks' (Insecure) multi-camera comedy The Untitled Regina Hicks Project (originally "Black Don't Crack"), from ABC Signature and exec producers Viola Davis and Julius Tennon, and Larry Wilmore. The series follows three former sorority sisters who lost touch after college reunites during a pivotal point in their lives. They realize sometimes it's okay to crack and when you do, no one will be there for you like your friends. Also, Family Guy and Life in Pieces writer Maggie Mull's Maggie is also moving forward as a pilot, with Martin Mull (I'm Sorry), Justin Adler (Life in Pieces), and Evan Hayes (Free Solo) executive producing and 20th Television serving as the producing studio.
Enjoyed this article? Share it!