"ThunderCats Roar", "Westworld", "Power" & More: The Bleeding Cool Top 30 TV Series Influencers 2020 (#20-#16)
Welcome to The Bleeding Cool Top 30 TV Series Influencers 2020, a look inside our "crystal ball" as we predict the broadcast, cable, and streaming shows that can and will have a major influence on your viewing habits as we steamroll into 2020 – and beyond.
So for those of you who were with us last year, you'll notice that we made some changes this year – so here's what you need to know: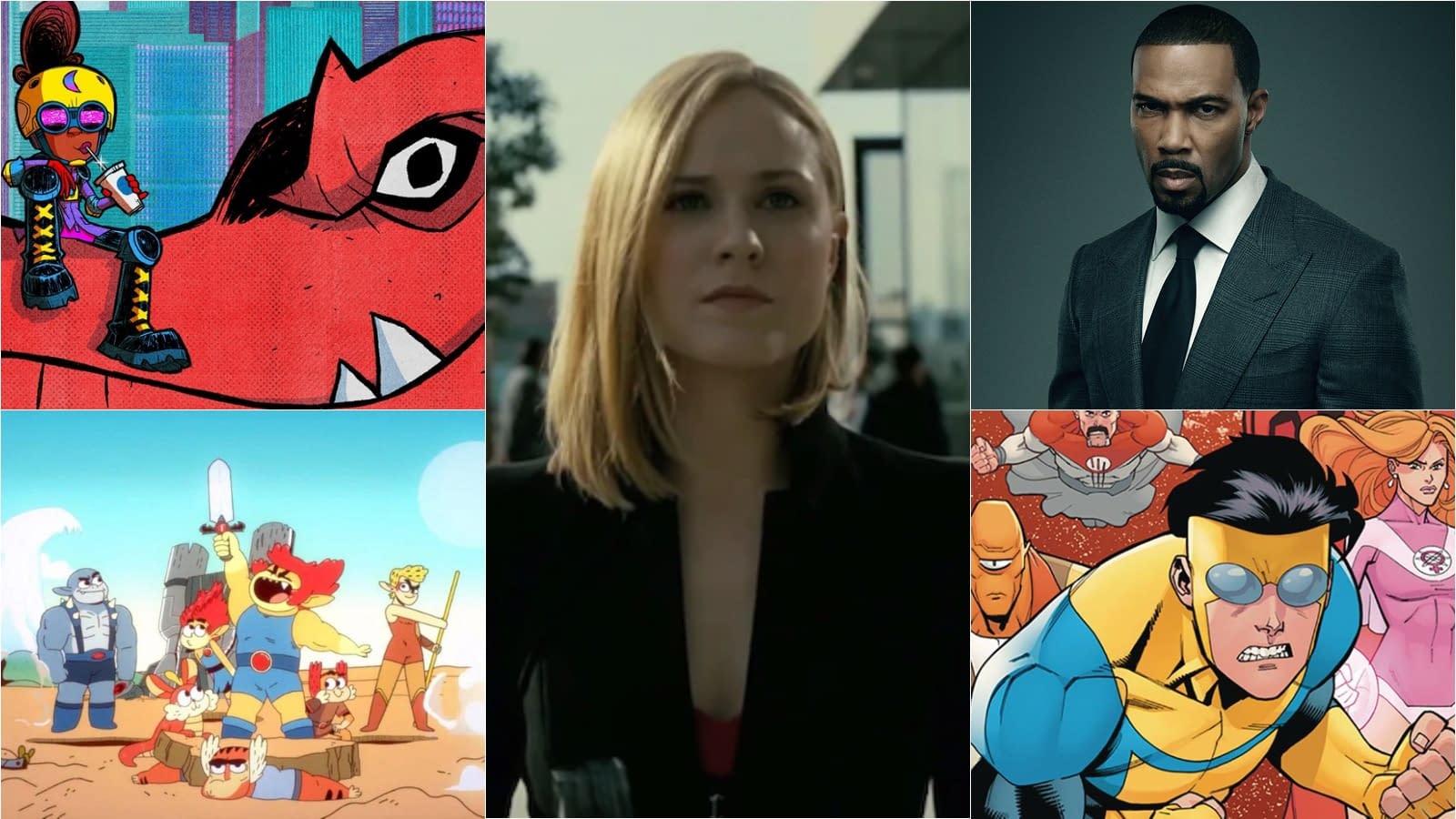 ● With the growing number of streaming services on the horizon and the tidal wave of content across all platforms continuing to grow, we're shifting our focus exclusively to new and returning series/limited series.
● Our 30 selections were based on a year's worth of Bleeding Cool television coverage, third-party coverage, analytics, trends, and raw gut instinct. Our inital list began with nearly 100 new and returning series/limited series, which was nearly halved to 50 before being shaved down to the 30 we're about to present.
● Just to be clear… being a "series influencer" does not necessarily mean that you are the best show or that you are necessarily better than series that didn't make the cut. Along with judging the quality of what we know about a show so far (director, cast, platform, etc.), we're also taking into consideration the impact a show's success (or failure) can have on the proverbial "bigger picture".
So let's keep rolling on with our next five picks (and make sure to catch up on our countdown here and here)…
#20 – "Power" & Spinoffs (STARZ)
Who shot Ghost?
On January 5th, millions of viewers will be tuning into STARZ to find out the answer to that very question – and there's no one more nervous about that answer than the cable network itself.
Because the answer to that deadly riddle makes up the focus of the final episodes of Power, shuffling off STARZ's programming "mortal coil" after six seasons. Created by Courtney A. Kemp and executive produced by Curtis "50 Cent" Jackson, the urban crime drama has been a ratings juggernaut for the cabler: driving strong number when it comes to both "in moment" and delayed viewing, and a diverse viewer demographic that other cable networks and streamers envy.
But now that the show's ending its run in February, STARZ will have to hope that Power eyeballs are so invested in the show's universe that they would be willing to find their way to a spinoff sequel series (Power Book 2: Ghost, rumored to take place immediately after the main series' finale and star Mary J. Blige) and prequel series.
Television lore tells tales of successful series that died slow, paniful deaths via their spinoffs.
Big factor in all of this is how quickly a new Power series can make it to air – the longer the delay, the harder to get the eyeballs back. That said, if even one of these series is a hit? STARZ will be taking some much-needed victory laps – and considering the beating they've been taking lately over American Gods, they could use some good press.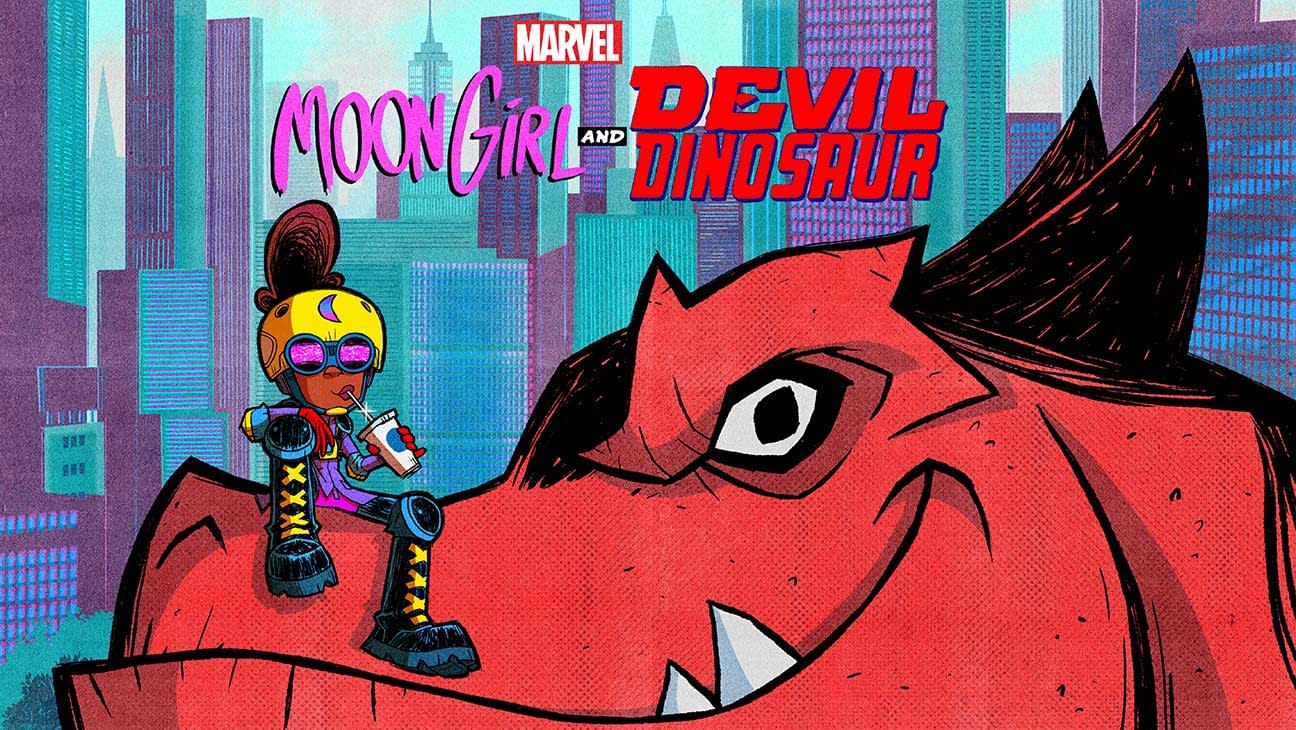 #19 – "Moon Girl and Devil Dinosaur" (Disney Channel)
Developed by Laurence Fishburne's Cinema Gypsy Productions alongside Disney Television Animation and Marvel Animation & Family Entertainment, one of the best things to come out of Marvel Comics in a very long time is set to hit Disney Channel in 2020 – and it couldn't come soon enough.
Being "The Jolly Green Giant" of the pop culture landscape comes with a certain level of responsibility – and for Disney, one of those responsibilities is to reflect the diversity of those who spend their hard-earned monies on their stuff. So putting their resources behind the animated adventures of 13-year-old female African American superhero Lunella Lafayette are her pet dinosaur Devil would be a great place to start.
But we're talking full resources – like any other Disney/Marvel series would receive.
Because Lunella and Devil are more than ready for their spotlight – is Disney ready to give them the one they deserve? Because if they are, then the show's success could be a springboard for new, more diverse programming.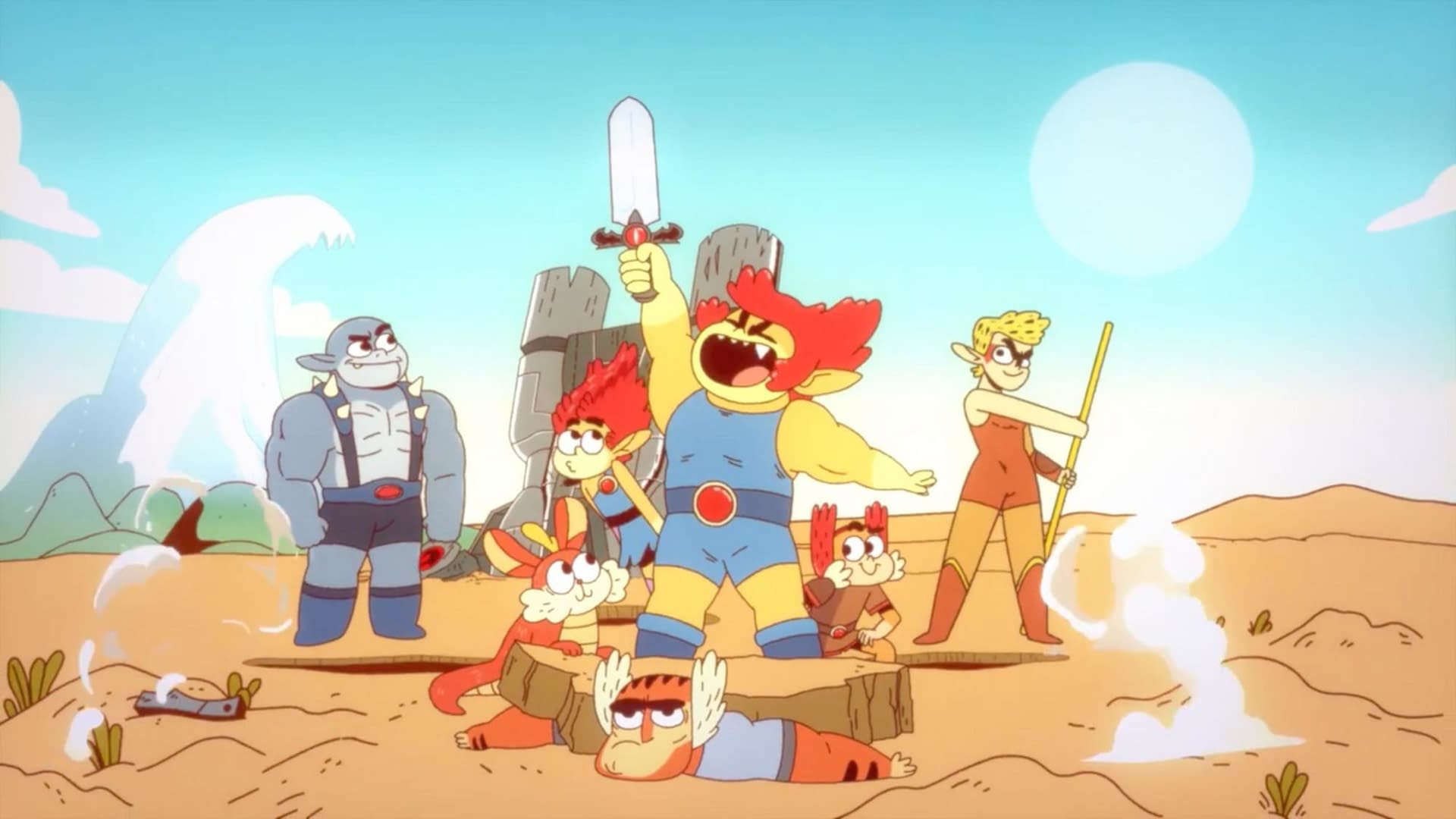 #18 – "ThunderCats Roar" (Cartoon Network)
We're not sure if you ThunderCats Roar fans have heard, but apparently some people don't like Teen Titans GO! – and a decent chunk of them are fans of the original Teen Titans animated series. Doesn't matter that they're two different series. Doesn't matter that they've crossed over the two series.
Their feelings on the show's pizza-and-waffle-loving anti-adventures ranks right up there with going to a dentist who runs his business out of the back of his van and tasting that milk in the fridge they know is spoiled but have to anyway.
But what really doesn't matter? That they didn't like it, because a whole lot of viewers did – and still do.
And no one is rocking a wider Joker smile than Cartoon Network.- which might be a reason why we're getting ThunderCats Roar.
Which is why ThunderCats Roar is so important to the animation channel: it's the opportunity to show that the TTG! model isn't just a one-off. Not only does that put to rest that remaining slight still lobbed at TTG!, it opens the door to this approach being applied to other animated franchises.
But if it's a crash-n-burn – or worse, seen as a cheap copy of TTG! – it could damage both series. Worse for the network, ThunderCats Roar becomes fresh material for the show purists to use.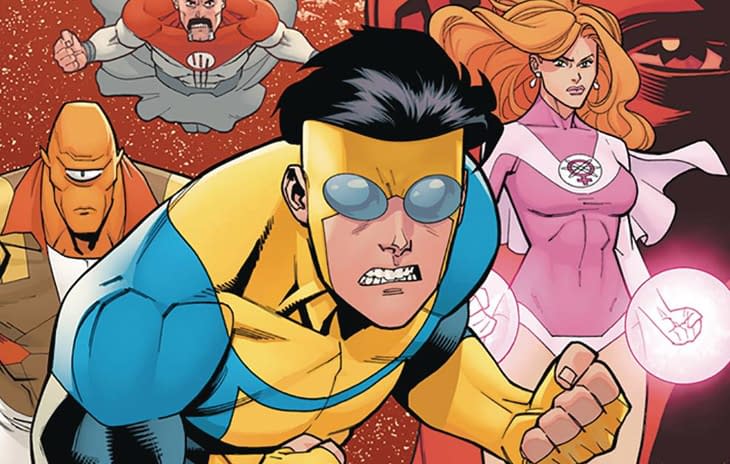 #17 – "Invincible" (Amazon Prime)
Based on the Image comic book series from The Walking Dead mastermind Robert Kirkman and set for Amazon Prime, the eight-episode animated first season features Steven Yeun as the voice of Mark Grayson aka Invincible and J.K. Simmons Nolan Grayson aka Omni-Man.
An animated coming-of-age tale of a boy who learns he comes from lineage of superpowers and begins training under his father's watch (though there are secrets!) wouldn't seem like something worth making our list – but this is another instance of the "bigger picture" coming into play.
For Amazon Prime, it's another bold programming choice from "The House of The Boys": an animated superhero drama aimed directly at adults. Ask yourselves how many of those there are out there – we'll wait. This is an area of the superhero genre that's been sorely lacking when it comes to major-market animation (outside of anime). Invincible being a success could be the spark needed to see Mage: The Hero Discovered and WE3 animated adaptations, ushering in an era of "adult animation" unseen in quite some time.
As for Kirkman, it comes down to two things. First, living up to that Amazon Prime exclusive deal he cut a little while back. Second, continuing to show that he's not just "Mr. TWD" by building upon his non-walker successes. Having more than proven itself on the comic book side, Invincible seems in a strong position to make the transition.
#16 – "Westworld" (HBO)
It will have been 1-1/2 years since Jonathan Nolan and Lisa Joy's Westworld left viewers wondering about the fates of Evan Rachel Wood's Dolores and Jeffrey Wright's Bernard – especially now that the action has moved to the mainland.
While viewers were left with more than two scoops of questions by the time the credits rolled on "The Passenger", we're asking the one question HBO needs the answer to the most.
Will anyone still care?
Don't get me wrong: the show has its more-than-avid fanbase so it will do fine by that regard. But can it still be buzzworthy? Can it find its voice again in a world where Game of Thrones has shuffled off HBO's programming mortal coil and shows like Euphoria and Watchmen have everyone talking. Can it find a way to not just cater to the loyal fanbase, but also bring new viewers in to a series that's not necessarily an easy deep-dive to jump into?
From what we've seen so far, the show doesn't appear to be taking things for granted. Shifting the focus to neo-Los Angeles is a nice start, and let's be clear: adding Aaron Paul (Breaking Bad) into the mix as Caleb and putting him directly into a storyline with Wood's Dolores is a masterstoke. Seeing those two work off each other on-screen will be worth the price of admission alone. Nolan promising less "guessing game" this season and a more direct narrative that offers more clarity is also a promising sign – just as long as the long-term fans don't feel the show's being "dumbed down" for the sake of more eyeballs.