Just to be clear: we really were joking when we said that the casting of Esai Morales (Ozark) as villain-/anti-hero-assassin Slade Wilson aka Deathstroke in DC Universe's Titans that the series was on its way to an adaptation of Marv Wolfman and George Perez's famous "The Judas Contract" storyline. We were still joking when news of a new cast member was teased by TV Line, giving us the distinct impression a certain "rosy" personality would join the second season. But now? We think we might be on to something…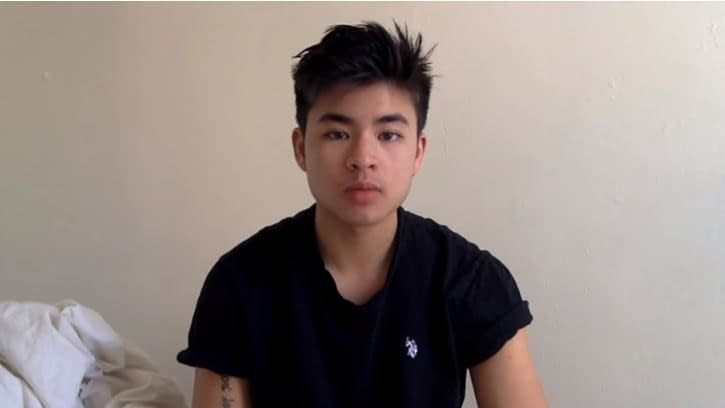 YouTube sensation and speaker-activist Chella Man has been tapped for the recurring role of Joseph Wilson aka Jericho. Mute after his father failed to rescue him from having his vocal cords severed by assassins, Jericho has the unique ability to possess anyone just by making eye contact.
A proven YouTube presence (with 173,000 subscribers and 2.5 million views), Man is a model and student at New York University (NYU), offering personal accounts of gender transition and living "deaf, Genderqueer, Chinese, and Jewish." Man also speaks on issues of gender, identity, race, and disability; and has contributed writing to several blogs (including Condé Nast's Them).

Now we just need our suspicions confirmed that Matt Webb Mitovich's tease over at TV Line means exactly what (and who) we think it means: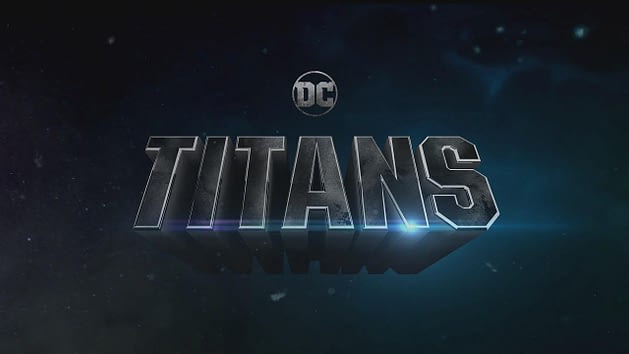 When asked if there were any new spoilers for the upcoming season of Titans, Mitovich responded:
In addition to introducing its versions of Conner Kent/Superboy and Deathstroke, the DC Universe series is also casting the series regular role of a kickass biracial young woman who lets nothing stand in her way, even if it means snuffing someone to get it. Any theories on the character being cast?
Hmmm… so a "…a kickass biracial young woman who lets nothing stand in her way, even if it means snuffing someone to get it….," huh?
Yup, we're going to call it…
Rose Wilson/Ravager is coming to DC Universe's Titans!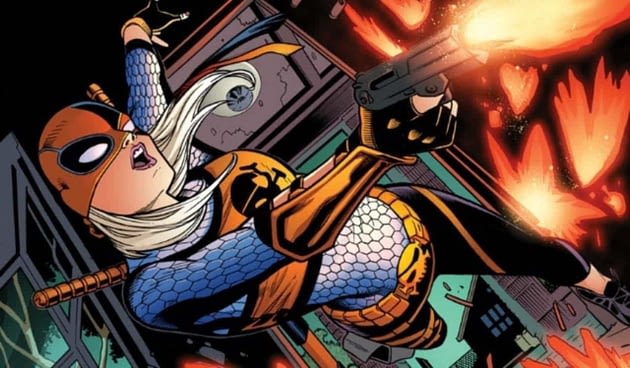 First, you have Morales' Wilson described as "to his family, Slade is a father and husband" (see below) which establishes he has a child or children. The above description lists "kickass biracial young woman" which fits with Morales' Wilson being the father. Then it ends with "…lets nothing stand in her way, even if it means snuffing someone to get it….," which we think is the giveaway that this young woman is going to be a chip off the old deadly block.
Created by Wolfman and Art Nichols and first appearing in Deathstroke #15 (1992), Rose Wilson has lived a life of duality. At times, she's rebelled against her father…siding with him during others. She's been both an enemy to and team member of the Teen Titans. Sometimes she's Rose Wilson while other times she's Ravager. Her origin / backstory has been altered over time and DC Comics reboots, so you can fine more background on her here.
Introduced to comic book readers in December 1980 in DC Comics' The New Teen Titans #2, Slade Wilson is known for being DC's deadliest assassin. While serving his country, Slade became an elite soldier before government testing enhanced his physiology to near superhuman levels, putting him on a path of darkness and revenge. To his family, Slade is a father and husband, but to the rest of the world, he is feared by many as the infamous Deathstroke; selling his services to the highest bidder as the ruthless assassin that never gives up and never misses.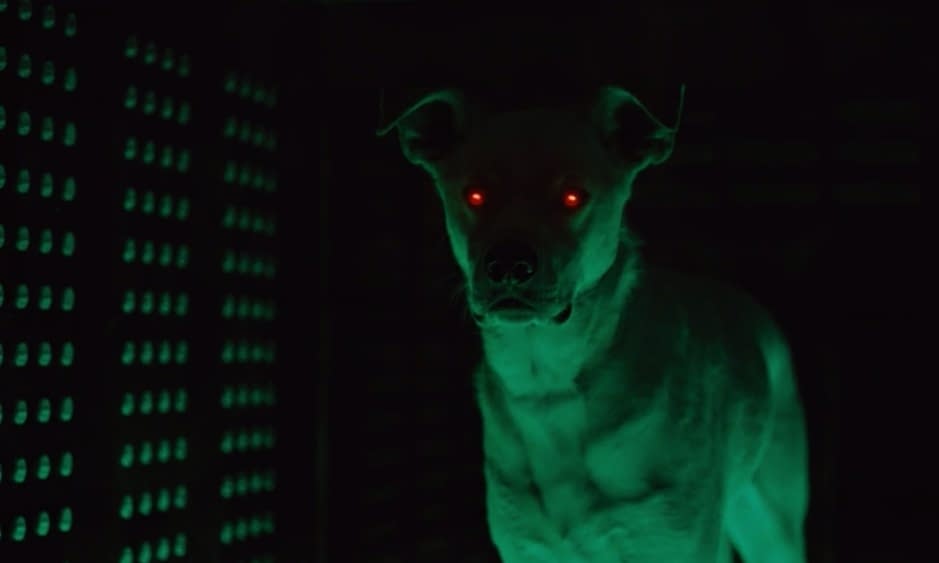 Morales' Wilson/Deathstroke isn't the only addition to the upcoming season. Orpin's Conner Kent/Superboy is the angsty teenager of steel searching for purpose and the truth about his past. While looking for answers, he crashes into the world of the Titans where he finds an unlikely home and surrogate family as well as revelations that carry more complications than he ever bargained for.
https://youtu.be/5lqlA1SvPhw
TITANS follows a group of young soon-to-be Super Heroes recruited from every corner of the DC Universe. In this action-packed series, Dick Grayson emerges from the shadows to become the leader of a fearless band of new heroes, including Starfire, Raven and many others. "Titans" is a dramatic, live-action adventure series that will explore and celebrate one of the most popular comic book teams ever.

TITANS is written by Akiva Goldsman ("Star Trek: Discovery," "Underground"), Geoff Johns (President & Chief Creative Officer, DC Entertainment; "The Flash," "Arrow") and Greg Berlanti ("Arrow," "DC's Legends of Tomorrow," "The Flash," "Supergirl"). Goldsman, Johns, Berlanti and Sarah Schechter ("Arrow," "DC's Legends of Tomorrow," "The Flash," "Supergirl") are executive producers of the series from Weed Road Pictures and Berlanti Productions in association with Warner Bros. Television.
DC Universe's Titans stars Brenton Thwaites (Richard "Dick" Grayson / Robin), Anna Diop (Koriand'r / Kory Anders / Starfire), Teagan Croft (Rachel Roth / Raven), and Ryan Potter (Garfield "Gar" Logan / Beast Boy); as well as recently- announced cast member Joshua Orpin (Conner Kent / Superboy).
Enjoyed this article? Share it!