'Titans' Season 2: Ozark's Esai Morales Set as Slade Wilson / Deathstroke in DC Universe Series
If DC Universe's Titans series is looking to do a live-action adaptation of Marv Wolfman and George Perez's famous "The Judas Contract" storyline, then they just took a major step forrward with news that Esai Morales (Ozark) has been tapped to play villain-/anti-hero-assassin Slade Wilson aka Deathstroke. Morales is just another example of the "power" being brought to the second season, joining series stars Brenton Thwaites (Richard "Dick" Grayson / Robin), Anna Diop (Koriand'r / Kory Anders / Starfire), Teagan Croft (Rachel Roth / Raven), and Ryan Potter (Garfield "Gar" Logan / Beast Boy); as well as recently- announced cast member Joshua Orpin (Conner Kent / Superboy).
Introduced to comic book readers in December 1980 in DC Comics' The New Teen Titans #2, Slade Wilson is known for being DC's deadliest assassin. While serving his country, Slade became an elite soldier before government testing enhanced his physiology to near superhuman levels, putting him on a path of darkness and revenge. To his family, Slade is a father and husband, but to the rest of the world, he is feared by many as the infamous Deathstroke; selling his services to the highest bidder as the ruthless assassin that never gives up and never misses.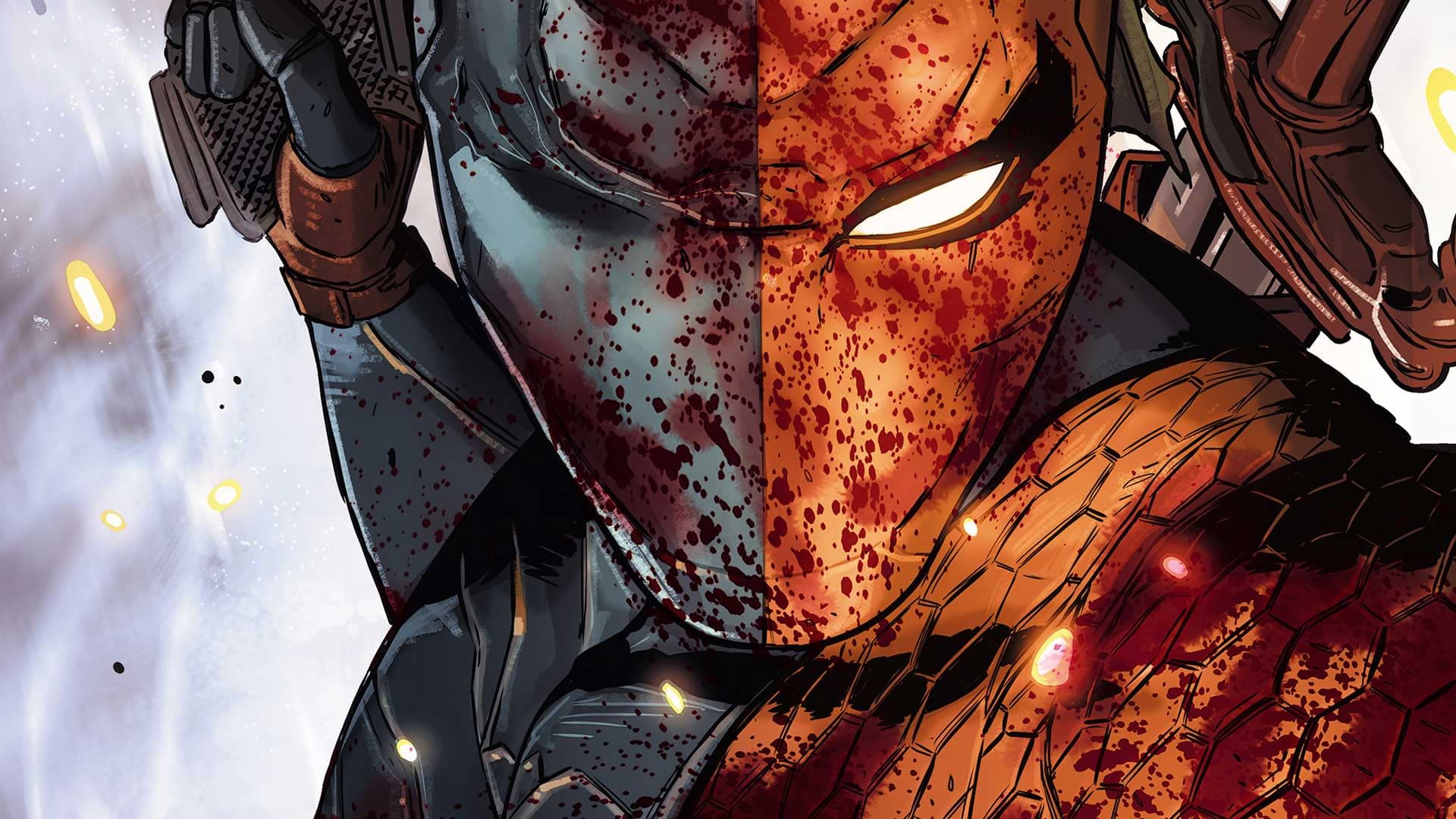 Morales' Wilson/Deathstroke isn't the only addition to the upcoming season. Orpin's Conner Kent/Superboy is the angsty teenager of steel searching for purpose and the truth about his past. While looking for answers, he crashes into the world of the Titans where he finds an unlikely home and surrogate family as well as revelations that carry more complications than he ever bargained for.
https://youtu.be/5lqlA1SvPhw
TITANS follows a group of young soon-to-be Super Heroes recruited from every corner of the DC Universe. In this action-packed series, Dick Grayson emerges from the shadows to become the leader of a fearless band of new heroes, including Starfire, Raven and many others. "Titans" is a dramatic, live-action adventure series that will explore and celebrate one of the most popular comic book teams ever.

TITANS is written by Akiva Goldsman ("Star Trek: Discovery," "Underground"), Geoff Johns (President & Chief Creative Officer, DC Entertainment; "The Flash," "Arrow") and Greg Berlanti ("Arrow," "DC's Legends of Tomorrow," "The Flash," "Supergirl"). Goldsman, Johns, Berlanti and Sarah Schechter ("Arrow," "DC's Legends of Tomorrow," "The Flash," "Supergirl") are executive producers of the series from Weed Road Pictures and Berlanti Productions in association with Warner Bros. Television.