"Today": Savannah Guthrie, Hoda Kotb Address Matt Lauer Allegations; Lauer Denies Book Claims
Fallout is just beginning over allegations made in journalist/author Ronan Farrow's upcoming new book Catch and Kill against former TODAY host Matt Lauer – and now NBC's Savannah Guthrie and Hoda Kotb are addressing the matter directly. Calling the reports "shocking and appalling" Guthrie and Kotb wanted viewers to understand the severity of the allegations at hand: "We don't know the facts in all of this, but they are not allegations of an affair. They are allegations of a crime."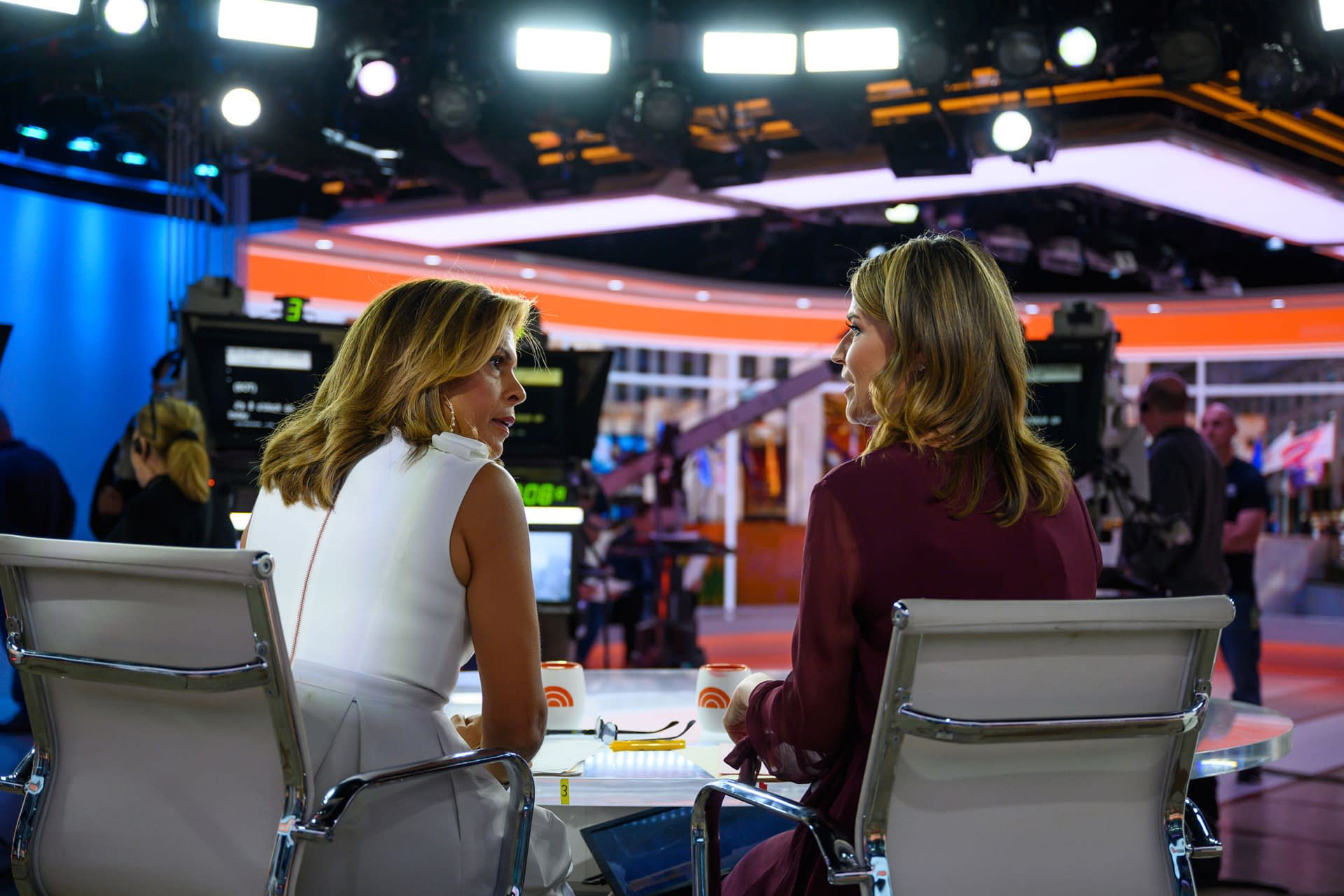 Late Tuesday night, reports began to surface detailing specifics from Farrow's book that included former NBC News employee Brooke Nevils alleging that Lauer raped her in his hotel room while both were on assignment overseas for the network to cover the 2014 Sochi Winter Olympics.
For his part, Lauer denies the rape allegations, claiming Farrow's book is "categorically false, ignores the facts, and defies common sense." On Wednesday morning, Lauer penned a response to the allegations, which was released through his attorney (see below).
Here's a look at NBC News' initial reporting, followed by Guthrie and Kotb's reactions:
"I feel like we owe it to our viewers to pause for a moment. This is shocking and appalling, and I honestly don't even know what to say about it. I know it wasn't easy for our colleague Brooke to come forward then. It is not easy now, and we support her and any women who come forward with claims. And it is just very painful. For all of us at NBC who are at the Today show, it is very, very difficult."

– Savannah Guthrie
"You feel like you know someone for 12 years, you feel like you know them inside and out, and all of the sudden a door opens up and it is a part of them you didn't know. We don't know the facts in all of this, but they are not allegations of an affair. They are allegations of a crime. I think that is shocking to all of us here who have sat with Matt for many, many years.

I think we are just going to continue to process this part of this horrific story. As you said, our thoughts are with Brooke. It is not easy to come forward. It is not easy at all."

– Hoda Kotb
NBC News – which may have some questions of their own to answer stemming from Farrow's book – released the following statement on the matter:
Here's a look at the opening to Lauer's response (with the full text available here):
"Over the past two years people have asked why I have not spoken out to defend myself more vigorously against some of the false and salacious allegations leveled at me. It is a fair question and the answer is deeply personal. Despite my desire to set the record straight and confront the individuals making false allegations, I wanted nothing less than to create more headlines my kids would read and a new gathering of photographers at the end of our driveway. So I decided to just stay quiet and work on repairing my relationship with the people I love. It has been the most important full-time job I have ever had…"