Adult Swim's Toonami Loses Anime Programming Hour Starting February 16th
For many anime fans, "The Changing of the Toonami Schedule" is starting to feel like a monthly thing–which in a way is a good thing since it should prepare them for the next change, starting Saturday, February 16th. While the programming block has proven to be very popular for Cartoon Network's Adult Swim, the schedule shift results in a loss of an hour (the second since December 2018), with the block now running from 11 p.m. to 4 a.m. EST.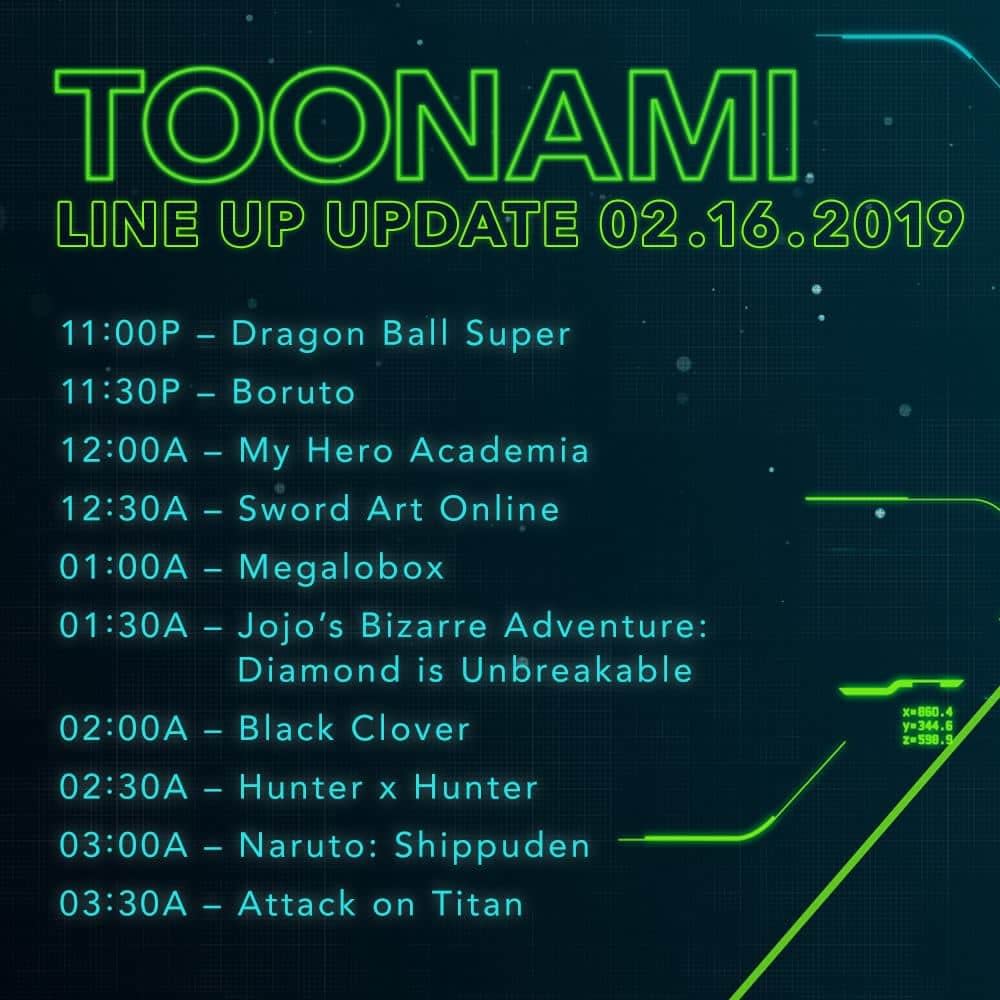 Here's a look at the original Twitter announcement from Toonami and a rundown of the programming line-up–including a detailed look at Sword Art Online:
11:00PM – Dragon Ball Super
11:30PM – Boruto
12:00AM – My Hero Academia
12:30AM – Sword Art Online
https://www.youtube.com/watch?v=66gfLgCq9fM
"Where… am I…?" Before he knows it, Kirito has made a full-dive into an epic, fantasy-like virtual world. With only a murky recollection of what happened right before he logged in, he starts to wander around, searching for clues. He comes upon an enormous, pitch dark tree (the Gigas Cedar), where he encounters a boy. "My name is Eugeo. Nice to meet you, Kirito." Although he is supposedly a resident of the virtual world – an NPC – the boy shows the same array of emotions as any human being.

As Kirito bonds with Eugeo, he continues to search for a way to log out of this world. Meanwhile, he remembers a certain memory deep down within him. He remembers racing through the mountains with Eugeo as a child… A memory that he should not have in the first place… And in this memory, he sees someone other than Eugeo, a young blond girl. Her name is Alice. And it is a name that must never be forgotten…"
1:00AM – Megalobox
1:30AM – JoJo: DIU
2:00AM – Black Clover
https://www.youtube.com/watch?v=sU7CnetWC3c
2:30AM – Hunter x Hunter
3:00AM – Naruto: Shippuden
3:30AM – Attack on Titan