Today, Twitch and VIZ Media have announced a new streaming event as they will host a marathon of the anime JoJo's Bizarre Adventure. This is the latest in anime-themed marathons to hit the social streaming service as they've previously worked with Crunchyroll and the Anime Awards, as well as marathons of RWBY and Yu-Gi-Oh!. All 113 episodes across all three seasons will run from August 13th-25th, but we don't have airing times at the moment. Here are a few quotes from this morning's press release about the event.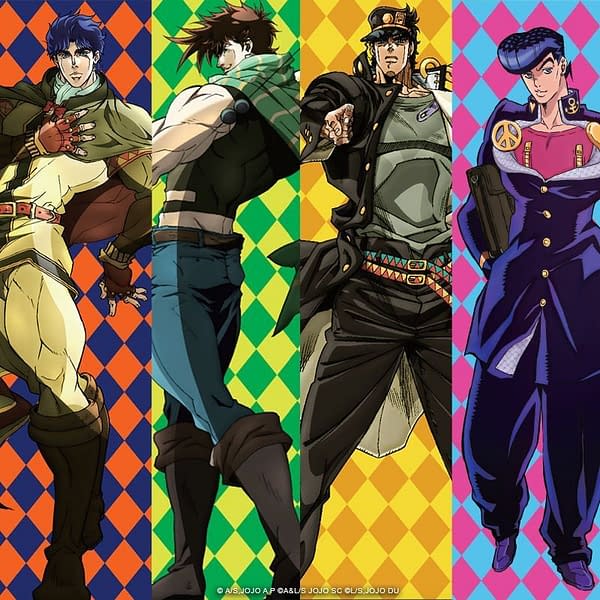 "Twitch's gamer community has a long-standing affinity for anime based on the passion seen during anime-related shows, movies, and games streamed on our service," said Jane Weedon, Director of Business Development at Twitch. "Thanks to VIZ, one of the most popular brands in the anime space, we're able to continue to feed that passion with over a hundred episodes of JOJO'S BIZARRE ADVENTURE."​

"Twitch delivers a powerful shared interactive viewing experience with a large contingent of anime fans within its community," says Candice Uyloan, Senior Director, Marketing at VIZ Media. "The JOJO'S BIZARRE ADVENTURE event on Twitch will allow fans to celebrate the series and join the conversation in a manner unlike ever before."
Enjoyed this article? Share it!