Ultimate Beastmaster: An Ode to Sylvester Stallone Reality Comp Series
Ultimate Beastmaster is truly a masterpiece. Parallels have been made to American Ninja Warrior but Netflix's international phenomenon which includes a 600ft insane obstacle course is truly a beast. The show premiered in the winter of 2017 and featured 108 competitors from 18 different countries and a panel of 12 judges representing six. The hosts consist of actors, comedians, and athletes, and the competition itself is just as enjoyable as the hosts' commentaries and interactions with one another.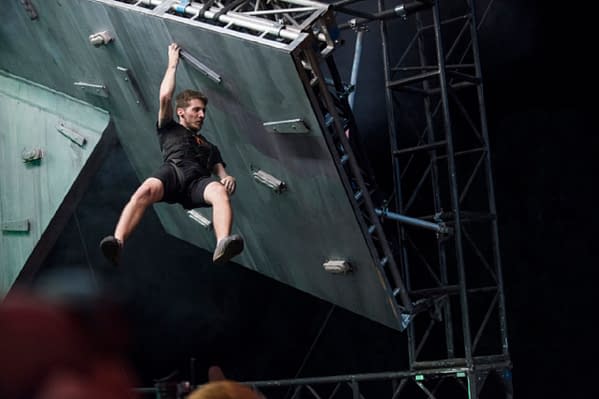 There are three seasons in all, but the first one is by far the best- we even get a brief cameo from Sylvester Stallone, who produced the show. With hosts Terry Crews and Charissa Thomson representing the United States (and Crews pecks making his usual appearance in black leather), the first season is the most exciting. It can easily be just the uniqueness of the obstacles or the blood river that flows underneath the competitors' feet every time they falter. Or it can just be my infatuation with the first-season winner, Brazil's Felipe Camargo. Damn, that man can climb.
The show features exceptional competitors and hilarious blunders, with one contestant actually losing his hair. The bigger the egos, the harder and earlier they fall. Each season, "The Beast" gets more and more difficult and the total number of competitors decreases in size (and energy levels). Honestly, the third season went a little too far by forcing contestants to run the entire length of the obstacle course in one shot. While some completed it, the sheer training that goes into completing one of those is insane.
The fun is in having to wait until the end of the entire season to see who wins. I love to guess who may take home the prize and unfortunately as much as the American teams like to show off their ego, they came close but never nailed it. China and the United Kingdom took home the win in the second and third seasons. With giant ropes, chains, coils, suspended moving treadmills, and (of course) the climbing walls, this really is a show that just doesn't ever get boring. Each round, "The Beast" reinvents itself. As it transforms from season-to-season, it really is the international hosts and commentary as well as the comradery and the closeness post each contestant succeeding that makes a viewer feel the energy.