2021 is going to be as chock-full of Marvel, just like any other year for the last 11 years. Kevin Feige went on stage to talk about WandaVision, the spinoff series featuring the Scarlet Witch and the Vision that will be on streaming service Disney+.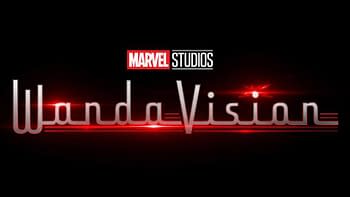 Feige brought Elizabeth Olsen and Paul Bettany went on stage at the Marvel Studios panel in Hall H at San Diego Comic Con.
The show takes place after Avengers: Endgame. It explores Wanda Maximoff's character as she deals with the aftermath of the death of her lover the Vision.
Monica Rambeau will appear in the show, played by Teyonah Parris. The character was originally introduced to the MCU in Captain Marvel as a child in the 1990s. She will be a grownup in the series. The role she plays in the story has yet to be revealed.
At least two people on stage described the show as "weird". This was hinted at back in Spring when the show was first announced. They also mentioned the show would have a surreal 1950s aesthetic.
The Vision died in Avengers: Infinity War. You'll have to wait and find out if he gets resurrected or if Wanda tries to bring him back when the show premieres.
Feige announced the show would premiere in Spring 2021, streaming exclusively on Disney+.
You can check all the Marvel Phase 4 announcements at San Diego Comic-Con 2019's Hall H right here.
Enjoyed this article? Share it!