HBO and Damon Lindelof's sequel-"remix" of [REDACTED] and Dave Gibbons' celebrated comic book series Watchmen made a major impact on the television landscape in 2019 (topping our The Bleeding Cool TV Top 10 Best of 2019 list). Catching many by surprise, the series ended the year and began 2020 reaping the accolades (and awards) it so richly deserved – though don't get us started on the Golden Globes/HFPA. We've moved on from that…
Now that the series is available on demand (and will also be available when HBO Max launches this May) and speculation over a "will he?/won't he?" second season, the cable giant released a number of behind-the-scenes featurettes for those looking to learn a little more the series – beginning with how they made all those wonderful squid fall from the sky:
Wondering how they mapped out that insane fight scene in "This Extraordinary Being"? Let the people who planned – and took – the punches fill you in:
Lindelof and award-winning director Nicole Kassell take viewers into the meaning behind Rorschach and his mask – and what it means in the present day of their Watchmen universe:
Finally, the cast and crew show the ways their world is "familiar" to ours – yet "twisted" and "peculiar" in some very interesting ways: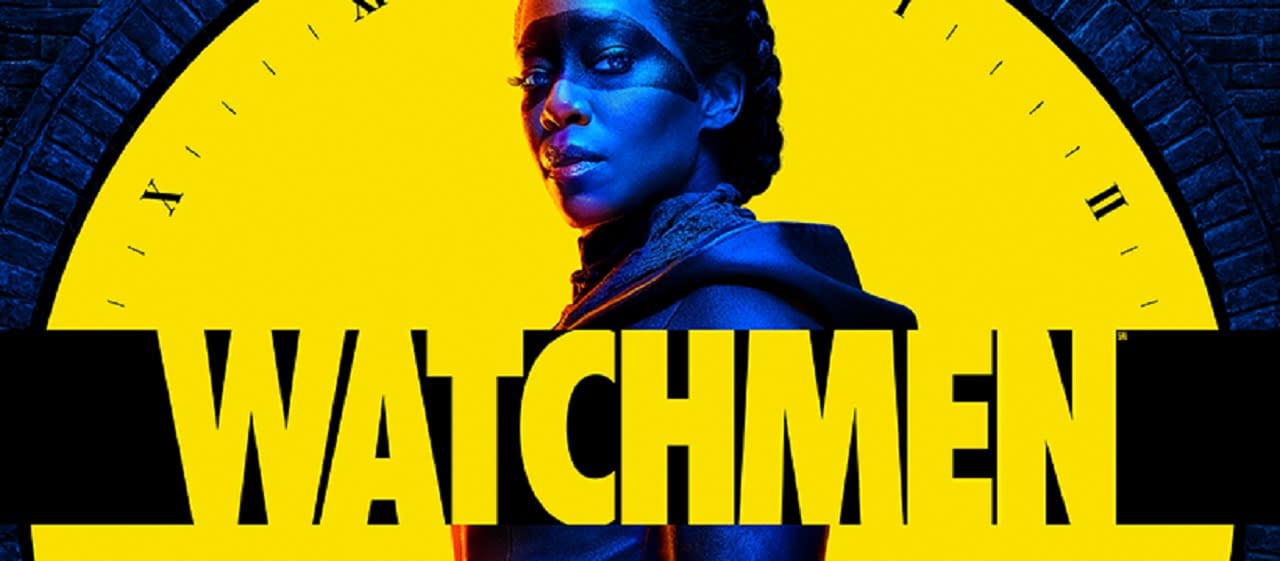 Bleeding Cool didn't exactly pull any punches when praising just how powerful the Nicole Kassell (Castle Rock)-directed series premiere "It's Summer and We're Running Out of Ice" was (check out our review here).
"Martial Feats of Comanche Horsemanship" kept the momentum going by deepening the conspiracies at play (review here).
Jean Smart's Agent Laurie Blake took center stage in "She Was Killed by Space Junk", elevating the tension while serving as "devil's advocate" (review here).
"If You Don't Like My Story, Write Your Own" (review here), introduced us to Lady Trieu (Hong Chau), saw Angela (Regina King) look to Looking Glass (Tim Blake Nelson) for help when things started hitting too close to home, and revealed how Adrian (Jeremy Irons) "trains" new servants as his escape attempts continued
We learned Wade Tillman aka Looking Glass' "origin story" – and possibly his final days – in "Little Fear of Lightning" (our review here), as Agent Blake places Angela under arrest… but not before she goes "nostalgic".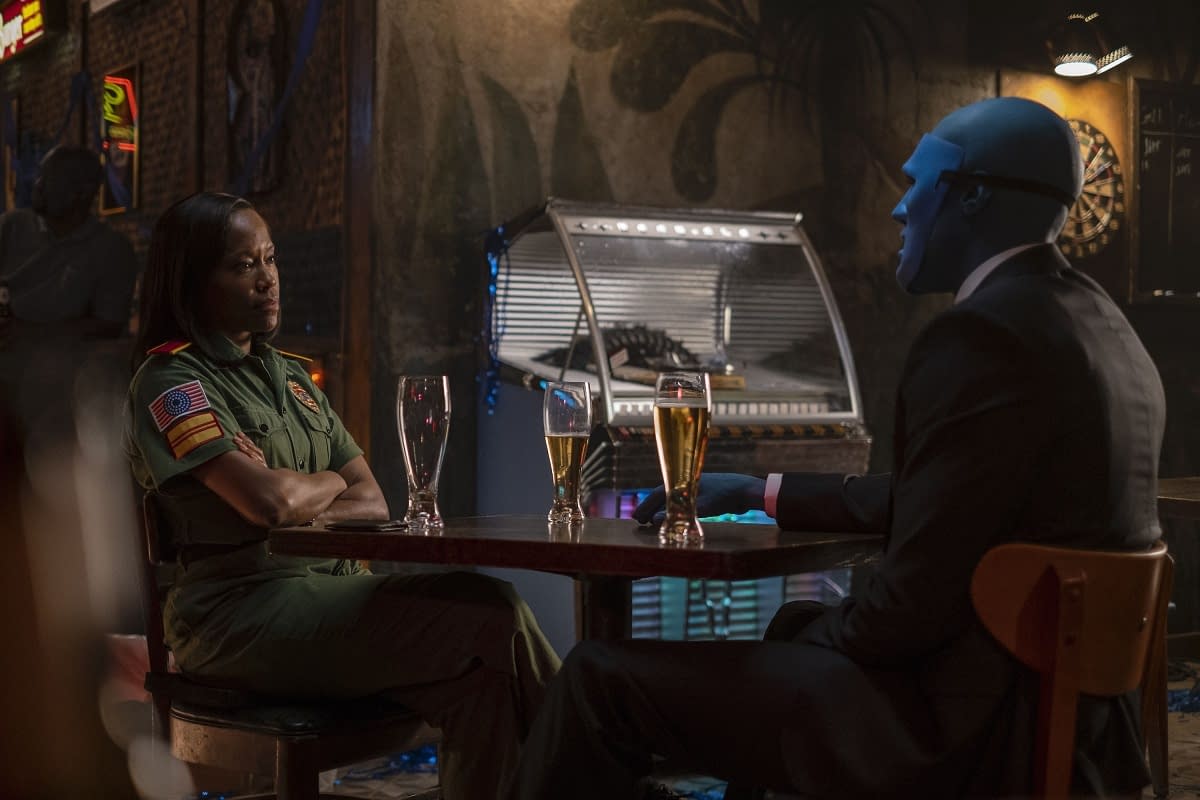 Angela comes to understand her true past and the truth about "This Extraordinary Being" Will (Louis Gossett Jr. – review here) – truth that starts with the formation of the Minutemen.
"An Almost Religious Awe" (our review here) brought with it the major reveal that Dr. Manhattan has been with us the entire time – and he's a major part of the Seventh Kavalry's plan.
With penultimate episode "A God Walks into Abar" (review here), we were offered a look back at the seeds of Angela and "Cal's" tragic (and apocalyptic) love story – the heart of our series.
Which brought us to season/series finale "See How They Fly", where the machinations of the Seventh Kavalry-Sen. Keene, Lady Trieu, "Calhattan", Adrian, Angela, and Agent Laurie come to a head – as the world of Lindelof's Watchmen comes to an end… and to a beginning (review here).

HBO's Watchmen stars: Regina King as Angela Abar, Don Johnson as Chief Judd Crawford, Tim Blake Nelson as Det. Wade Tillman aka Looking Glass, Louis Gossett Jr. as Will Reeves, Adelaide Clemens as Pirate Jenny, Andrew Howard as Red Scare, Jeremy Irons as Adrian Veidt / Ozymandias, Frances Fisher as Jane Crawford, Jacob Ming-Trent as Panda, Yahya Abdul-Mateen II as Cal Abar, Adelynn Spoon as Emma Abar, Jean Smart as Agent Laurie Blake, Tom Mison as Mr. Phillips, Sara Vickers as Ms. Crookshanks, Dylan Schombing, James Wolk as Senator Keene, Hong Chau as Lady Trieu, Dustin Ingram as Agent Dale Petey, and Lily Rose Smith.
Watchmen is produced for HBO by White Rabbit in association with Warner Bros. Television; executive producer-writer Lindelof; executive producer/director Kassell; executive producer Tom Spezialy; executive producer-director Stephen Williams; and executive producer Joseph Iberti.