Posted in: Netflix, Preview, streaming, TV | Tagged: Jenna Ortega, lady gaga, the addams family, wednesday
---
Wednesday: Jenna Ortega Knows What Kind of Role Lady Gaga Should Play
Wednesday star Jenna Ortega on Lady Gaga being a fan, the idea of her joining Season 2 & the kind of role Ortega believes she should play.
---
To say that Miles Millar, Al Gough & Tim Burton's Jenna Ortega (Wednesday Addams), Catherine Zeta-Jones (Morticia Addams), Luis Guzmán (Gomez Addams) & Isaac Ordonez (Pugsley)-starring Wednesday was a huge success for Netflix would demonstrate a lack of appreciation for the meaning of the phrase "huge success." Set aside the billions of viewed hours and remember this… the damn thing inspired a dance craze. So much so that Lady Gaga took to social media to express her love for Wednesday Addams' sweet moves at the Rave'N Dance, with the award-winning singer & actress offering the keys to the Haus of Gaga (with Thing invited, too). But even that wasn't enough, with Lady Gaga paying tribute to the dance that everyone's talking about (with a little "little monster" thrown in for good measure) in a posted clip of her own dance routine. And since that time, the streaming series has pulled a "Stranger Things" by boosting Lady Gaga's "Bloody Mary" onto the Billboard Hot 100 charts. So with so much love between the two, could we see Lady Gaga in Season 2? "I'm sure Netflix would love that," Ortega shared with Variety during yesterday's Golden Globe Awards pre-show.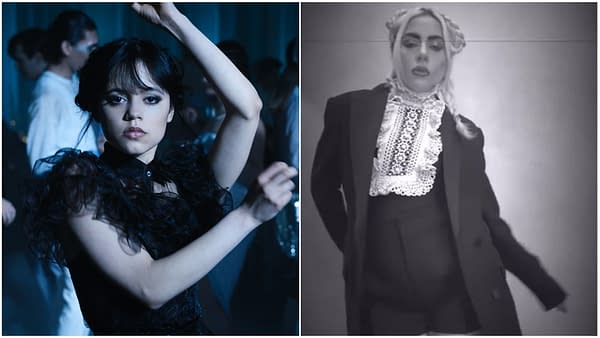 Finding the situation with Lady Gaga "really strange" in a good way, Ortega shared a personal connection she has with the singer/actress from a few years back. "You know what's funny? A long time ago, I worked with a hairdresser that worked with Gaga, and I just had seen Gaga in concert a few years before. [The hairdresser got] Gaga [to make] me a video saying she heard I was a fan. Gaga made me a sweet video. I doubt she remembers. But to see her do that now…it's one of those moments you realize life changes really fast," Ortega shared. As for the kind of role she envisions for Lady Gaga should she join the cast, Ortega sees Lady Gaga in a role similar to Christina Ricci's Miss Thornhill: "If Lady Gaga were to be a part of it, they'd have to be two monsters who understand each other." And speaking of the second season, if you're thinking of hitting up the series star for intel? Well, you're wasting your time. "I have seen nothing, and I know nothing. As the actor, you're told what to do. I'm waiting on it! I think they're just starting to get a writers' room together, so we'll see," Ortega explained.
---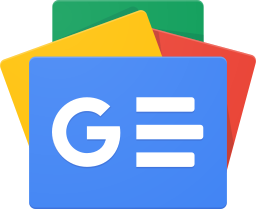 Stay up-to-date and support the site by following Bleeding Cool on Google News today!