Wednesday Season 2: More Horror, No "Romantic Situation"; Ortega/SNL
Speaking with Jimmy Fallon, Jenna Ortega shared how her SNL week has been going and offered two quick, promising Wednesday Season 2 updates.
---
To say that this is a pretty big week for Jenna Ortega would be an understatement. This weekend, she's hosting NBC's Saturday Night Live (with musical guest The 1975) even as Scream VI hits screens. And even as she's riding high on the success of Netflix's Wednesday, there's buzz that Ortega might join the cast of the Beetlejuice sequel (reteaming with Tim Burton). So, it would only make sense that Ortega would be hitting the late-night talk show circuit promotional trail to keep getting the word out. This time around, Ortega checked in with Jimmy Fallon on NBC's The Tonight Show, and to no one surprise? Yup, the conversation included some interesting behind-the-scenes looks at the SNL process, with Fallon offering the perspective of being an alum of the long-running late-night sketch comedy/music series. And while they didn't touch on the "The Addams Family" spinoff series for too long, Ortega did share that the writers' room was open for business and that they "want to up the horror aspect a little bit" while getting Wednesday out of the "romantic situation" and "let her be her own individual… fight her own crimes."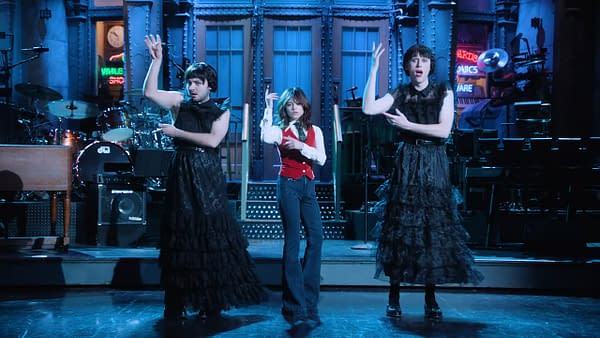 Here's a look at Ortega's visit with Fallon on Thursday night, with the segment kicking off with a conversation about how things have gone this week while getting ready for SNL, followed by Ortega offering a quick but promising update on the focus of Netflix's Wednesday Season 2:
For this week's on-stage promo, our host & musical guests were joined by SNL's Bowen Yang. And we got not one… not two… not even three… but four mini-promos that cover everything from Yang not getting today's slang and Ortega trying a little too hard to be upbeat to Yang revealing Ortega's odd "cosmic" connection to SNL and Ortega & Yang having some "Scream" confusion…
And here's a look back at Ortega & the SNL team during the read-thru for this weekend's show. The looks at the SNL team dropped on Wednesday night, while the look at Ortega dropped earlier today: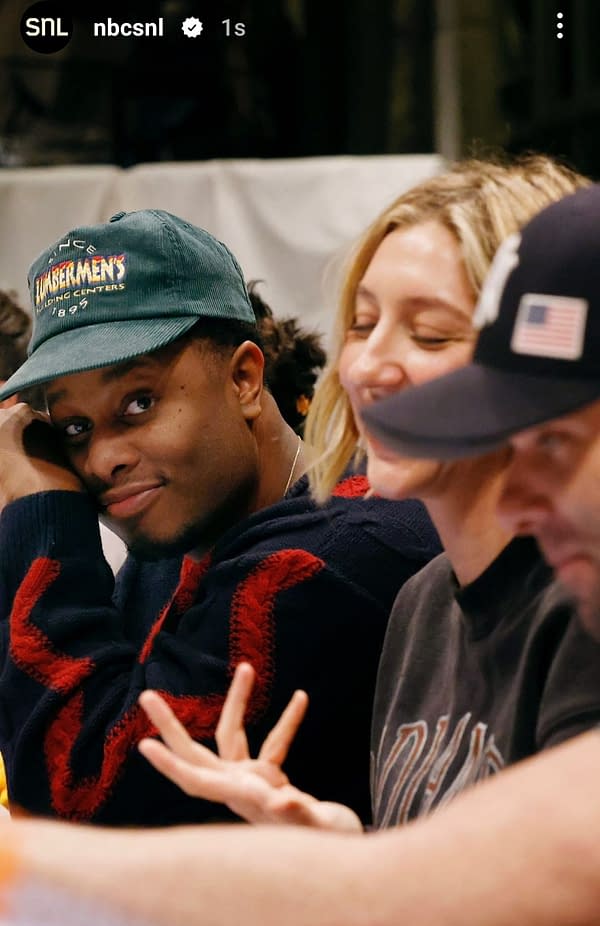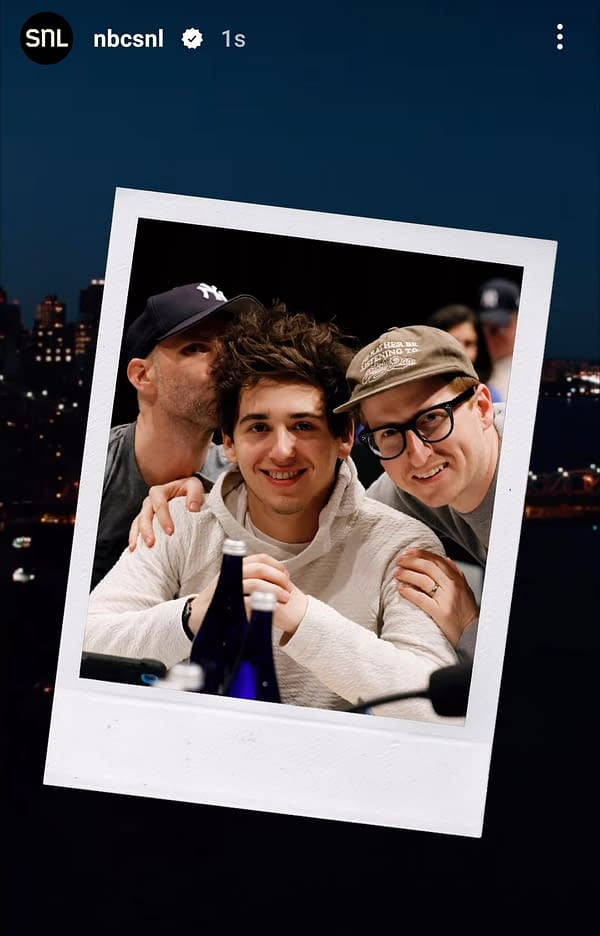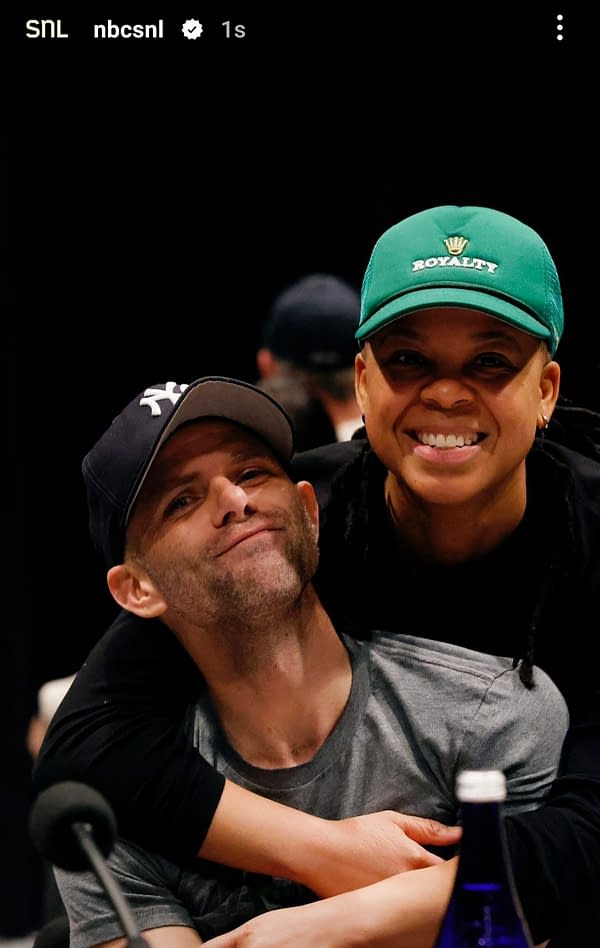 And here's a look at this week's host in the middle of read-thru:
In the following look back at the midweek sketch, Ortega appreciates what Please Don't Destroy (Ben Marshall, Martin Herlihy & John Higgins) came up with as an SNL promo idea, but she's not looking to go the "'Wednesday' dance" route again. Except… well… let's just say that the trio was really hoping that Ortega would say yes. Here's a look at this week's SNL midweek sketch, followed by a look back at the week so far:
And here's a look back at the welcome/intro video for Ortega and The 1975 from Tuesday, with a look at Ortega during read-thru most likely coming our way later on today:
Season 48 includes Michael Che, Mikey Day, Andrew Dismukes, Chloe Fineman, Heidi Gardner, Marcello Hernandez, James Austin Johnson, Punkie Johnson, Colin Jost, Molly Kearney, Michael Longfellow, Ego Nwodim, Sarah Sherman, Cecily Strong, Kenan Thompson, Devon Walker, and Bowen Yang. Executive produced by Michaels, SNL is directed by Liz Patrick, with alum Darrell Hammond announcing. Based out of Studio 8H in Rockefeller Center, the long-running late-night sketch comedy/music series is produced by SNL Studios in association with Universal Television and Broadway Video.