Posted in: Netflix, Preview, streaming, TV | Tagged: Jenna Ortega, netflix, season 2, the addams family, wednesday
---
Wednesday Season 2 Writers' Room "Very Fresh"; Ortega on Tough Filming
During a Netflix Q&A, Wednesday star Jenna Ortega shared how difficult it was training for the role while filming at the same time and more.
---
Based on the monster streaming number that "The Addams Family" spinoff series scored, it was a no-brainer (even in the wacky world of streaming) that Miles Millar, Al Gough & Tim Burton's Jenna Ortega (Wednesday Addams), Catherine Zeta-Jones (Morticia Addams), Luis Guzmán (Gomez Addams) & Isaac Ordonez (Pugsley)-starring Wednesday would get a green light for a second season from Netflix. As excited as Ortega seems to be returning to the role for another run, she's also not letting folks know just how difficult filming was on the first season, including learning how to fence, how to work a canoe, how to speak German & learn to play the cello. Oh, and did we mention that Ortega had to do all of this while avoiding facial reactions – even blinking? During a Q&A panel on Thursday night hosted by the streaming service, Ortega was asked about the second season, and to no one's surprise, it was still too early to offer any details other than the writers' room is still "very fresh." As for what she would like to see, Ortega wants less of a focus on love triangles ("a weird thing to justify") and for the show to "just focus on her and her experiences." As for what it was like bringing the series to life, Ortega didn't mince words.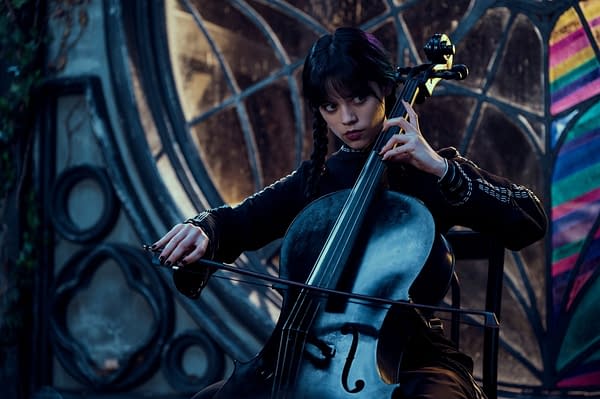 "It was show up to set two hours early, do that 12-14 hour day, then go home and then get on a Zoom and have whatever lesson that I had. Or show up to my apartment; my cello teacher was already waiting for me. It was just constantly going, and if you could on a weekend, if we weren't shooting the sixth day that week, it was 'All right, well then, we'll get your lessons in on that day,'" Ortega shared when describing how "free time" was just more time spent training for whichever skill was needed in front of the camera next. In fact, Ortega's fencing and cello lessons began several months before she flew out to Romania for the eight-month filming. "I did not get any sleep. I pulled my hair out. There's so many FaceTime calls that my dad answered of me hysterically crying," Ortega shared, citing her performance of "Paint It Black" as an example, a two-cello piece made to accommodate one that he learned even after having to change instructors with the move overseas.
"I didn't know where my hands were even supposed to go, and then I had to make two cellos come out of one cello, which was ridiculous," Ortega said, explaining that she wanted to do right by how she represented cellists. But as production rolled on and the filming schedule tightened, Ortega revealed that others had to step in to cover some scenes. "We started running out of time because Wednesday's in pretty much every scene. They had to start using stunt doubles or occasionally cello doubles if they didn't have time to get hands, but I was very adamant about being as well prepared as possible because I wanted them to be able to use myself because that's so much more believable if you could see your face," she added.
---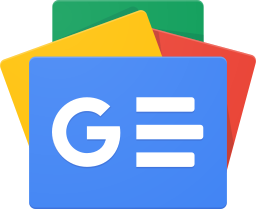 Stay up-to-date and support the site by following Bleeding Cool on Google News today!