What We Do in the Shadows Preview: Guillermo Meets His Familiar Future
Before jumping into a look at this week's episode "Collaboration", a round of applause goes out to Jemaine Clement and Taika Waititi and What We Do in the Shadows for the series' third season pick-up. Looks like viewers will get to spend a little more time with their favorite vampires Nandor (Kayvan Novak), Nadja (Natasia Demetriou), Laszlo (Matt Berry), and Colin (Mark Proksch), as well as Nandor's familiar/future professional vampire killer, Guillermo (Harvey Guillén). Though after last week's episode and from the looks of things in the following preview, we're not quite sure if the five roomies will remain five. Nandor knows Guillermo's got a "killer instinct", and now Guillermo is about to meet the living, breathing embodiment of foreshadowing in the form of Nandor's other familiar. While that awkward situation works itself out, Nadja and Laszlo go neck-deep on open mic night (and we can't help but feel like Colin's encouraging them for purely selfish reasons).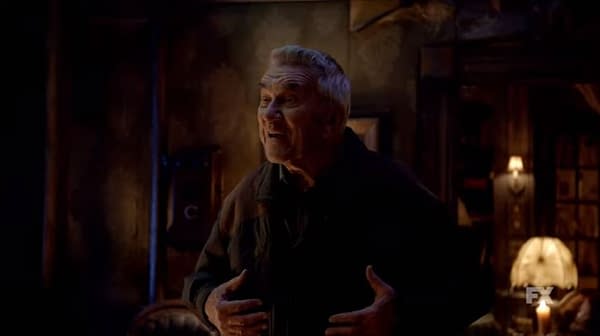 What We Do in the Shadows season 2, episode 8 "Collaboration": Nandor's old familiar from the 1970s returns to Staten Island, Guillermo leaves to serve a new master, and Nadja and Lazslo revive their musical act. Written by Sam Johnson and Chris Marcil, and directed by Yana Gorskaya.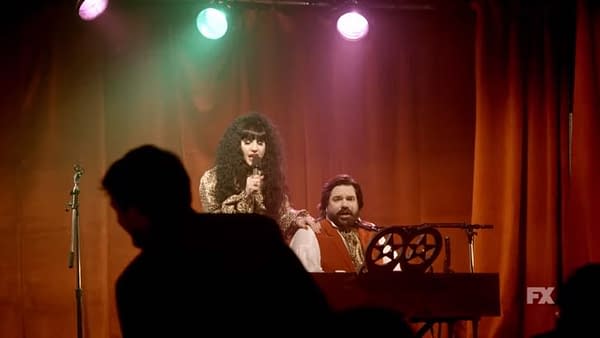 With the series not set to wrap its second season until June 10, the renewal timing is indicative of the show's performance this season. With an average of 3.2 million total viewers across both linear and digital platforms (including FX on Hulu) for its first six episodes, the season is rating 25% higher than at this point in the first season. The series has also enjoyed a "who's who" of guest stars this season, including Kroll, Benedict Wong's necromancer Wallace, Haley Joel Osment's familiar Topher, Craig Robinson's vampire hunter Derek, and Mark Hamill's vengeance-seeking Jim the Vampire.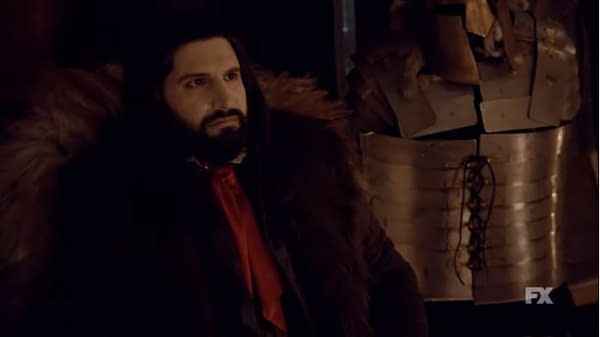 For Nick Grad, FX Entertainment's President of Original Programming, the decision was one that viewers and critics made much easier by the way they received the new season: "We're incredibly happy that critics and audiences are all in on Shadows. Week in and week out, the producers, writers, and our amazing cast continue to make one of the funniest and best comedy series on TV." FX's What We Do in the Shadows is produced by FX Productions, with Clement, Waititi, and Paul Simms serving as executive producers. Scott Rudin, Garrett Basch, Eli Bush, and Stefani Robinson also serve as executive producers on the series.