'What We Do in the Shadows' s1e10: Vampires Discover "Ancestry" [Review]
It's hard to believe we're already at the end of the first season of What We Do in the Shadows, the riotously funny vampire comedy from Jemaine Clement and Taika Waititi. The FX series has been consistently funny, if not outright hilarious, since the season premiere in March.
There will be mild spoilers throughout this review, but I'm going to try and avoid any outright revelations.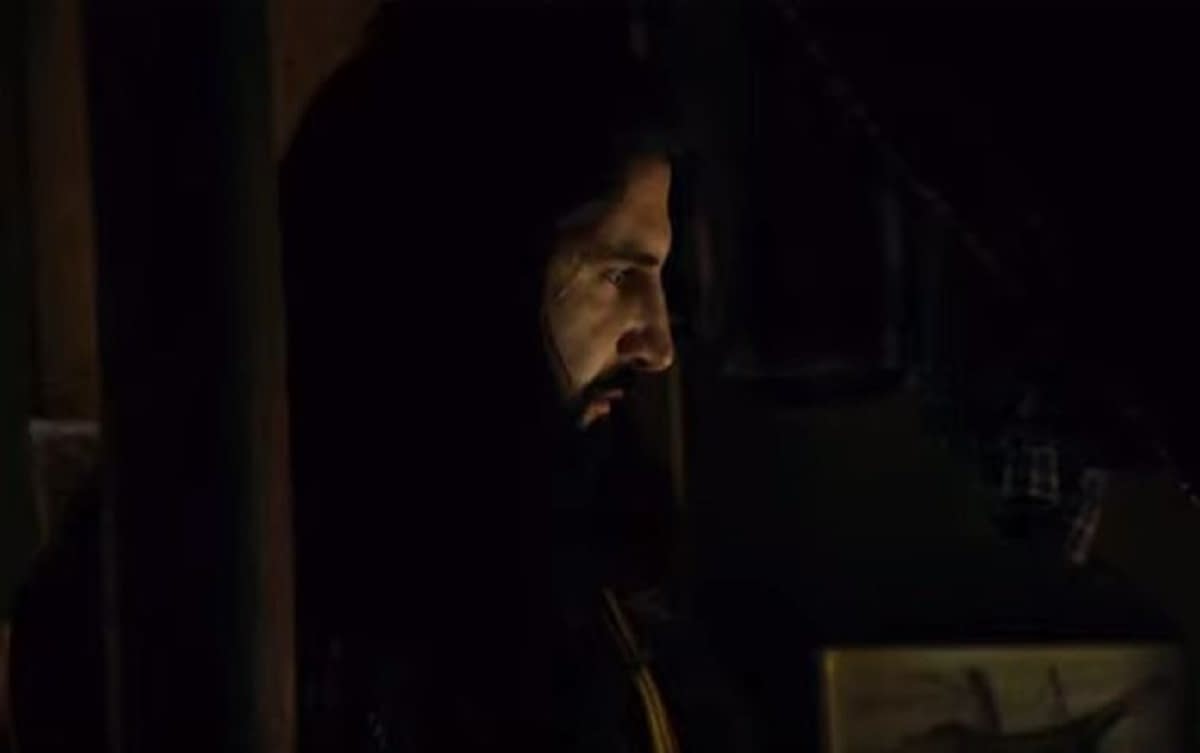 In "Ancestry", Guillermo (Harvey Guillén) decides to surprise Nandor (Kayvan Novak) with the results of a DNA test, that show that Nandor has quite a bit of family left in the world, with over 200,000 direct descendents still on the planet. That number may seem inflated, but he did have 37 wives when he was alive.
The jokes in "Ancestry" come fast and low, and often hit you about 30 seconds after they sneak up on you. Taika Waititi's direction keeps this entire episode of What We Do in the Shadows humming along just fast enough for you to soak everything up, but he never takes his foot off the accelerator, either.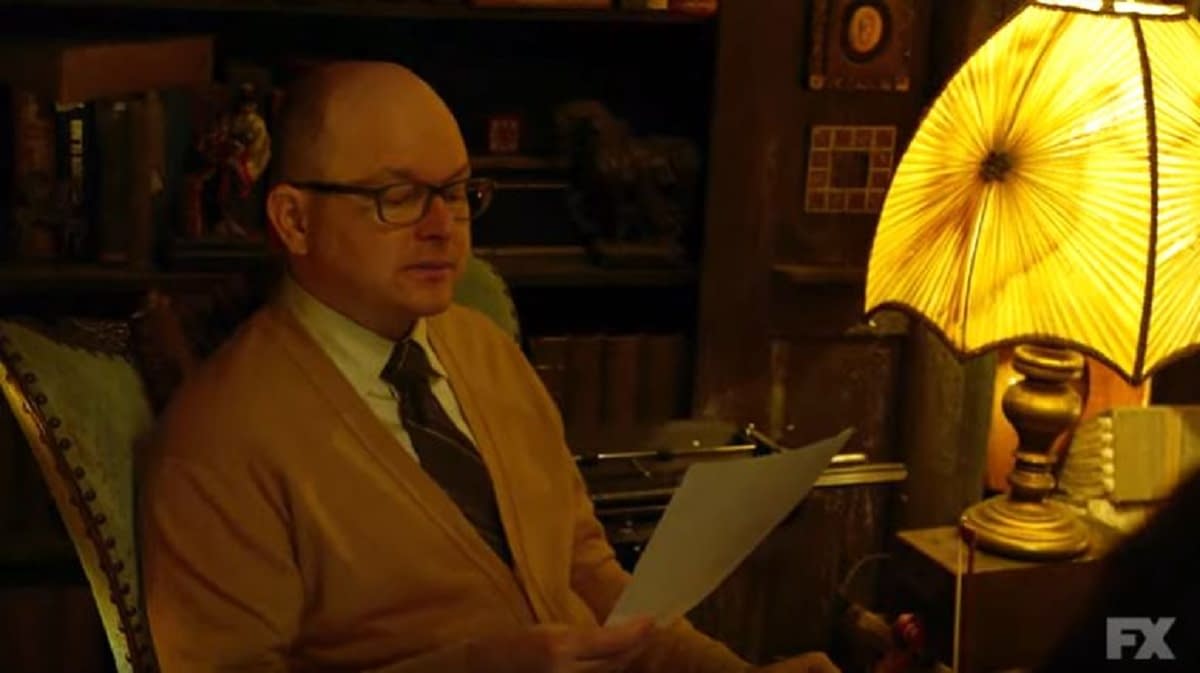 So many funny moments- Colin Robinson's DNA test (Mark Proksch); Vampires in a church; Guillermo's dark genetic secret (Harvey Guillén); Crazy Jeff (Jake McDorman)… actually, Crazy Jeff is a whole new kind of amazing. There is a pretty major reveal on this week's episode about Gregor and Nadja's (Natasia Demetriou) relationship that changes everything about how I look at one of the the characters on the show.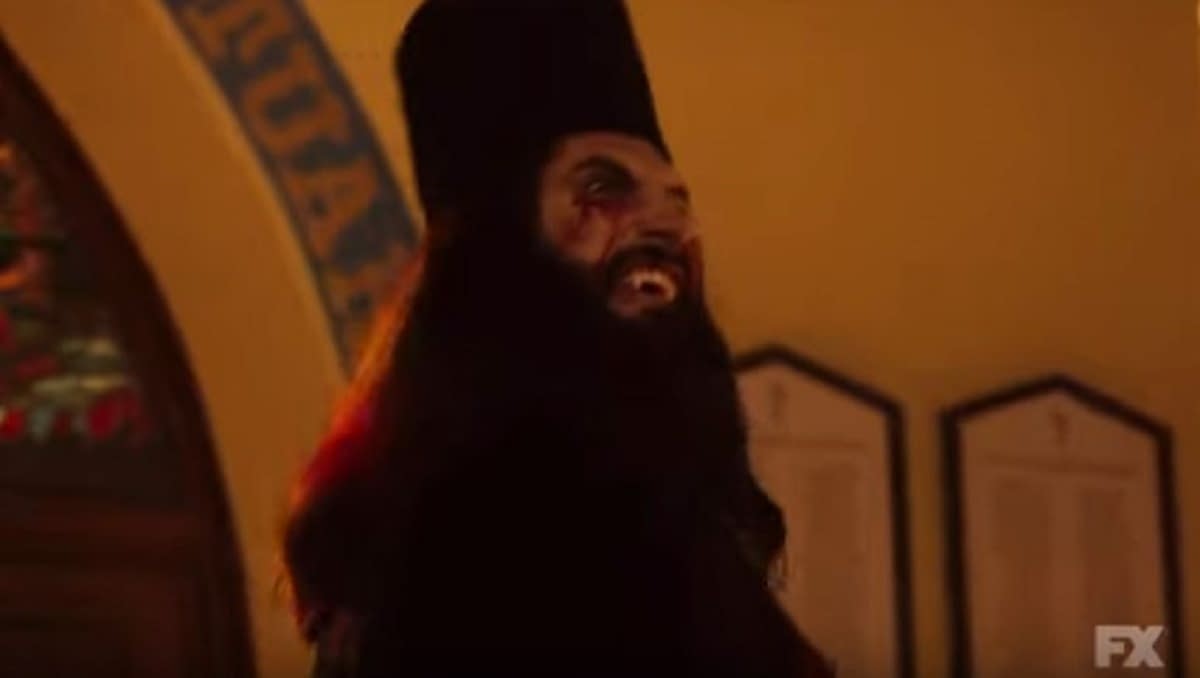 There is so much heart in this show, too. It's funny to think that these undead characters can have so many endearing, human qualities. There is a running gag throughout the episode revolving around vampires and their paranoia about witches that had me laughing pretty hard, but also reminded me of some older folks I know and how paranoid they are about things they don't know much about.
I love how What We do in the Shadows throws a serious curve ball at the group dynamic at this last episode, and going back, it's been telegraphed since the beginning. I can't wait to see how this all works out in season 2!

What We Do in the Shadows was developed for television by Jemaine Clement and Taika Waititi, and follows the format of their 2014 motion picture of the same name. Clement and Waititi have both written and directed multiple episodes of the series, as well as playing their characters from the movie in one episode.
What We Do in the Shadows stars Kayvan Novak as Nandor, Matt Berry as Laszlo, Natasia Demetriou as Nadja, Harvey Guillén as Guillermo, and Mark Proksch as Colin Robinson, the energy vampire.
FX has already renewed the series for a second season.