Whats Gonna Happen in 'Agents of S.H.I.E.LD.' Season 6?!
Fans of the ABC series Agents of S.H.I.E.LD. are no doubt asking themselves, "WHATS GONNA HAPPEN?!" after the possible departure of Clark Gregg as Phil Coulson.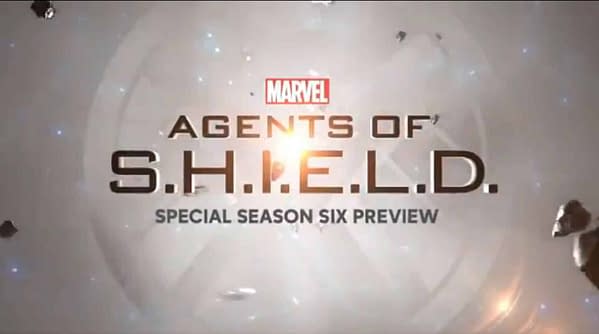 If you'll recall at the end of season 5, Daisy Johnson aka Quake (Chloe Bennett) had to make the choice to use the Centipede Serum to stop Graviton rather than to save Coulson, who has been slowly dying from his Avengers Loki-sustained injuries this entire time.
Gregg even semi-confirmed that Coulson is done-done, saying "My understanding is that Phil Coulson is no longer alive," even though the showrunners weren't so direct.
Jed Whedon had commented "What we do think is that there's an emotional impact with everything that happened this season and we would never wanna undercut that. That being said, our show's founded on a man who had been killed in the movies, and Clark Gregg is the foundation upon which our show is built."
Anyhow, just a little while ago, ABC released the first look at season 6 of S.H.I.E.L.D.-
Season 6 of Agents of S.H.I.E.L.D. is expected to begin airing in July of 2019.