Young Sheldon: CBS Series Lands Streaming Home at HBO Max
In a move that caught us by surprise not because it was so surprising but because we thought it was a "done deal", CBS's Young Sheldon will be joining the "mother ship" series The Big Bang Theory over at HBO Max. The newly-launched streaming service locked in a deal with Warner Bros. Domestic Television Distribution for all three seasons of the spinoff series. The deal brings the entire Big Bang Theory universe under the HBO Max banner, which also includes all 279 episodes of the original series. While details on the terms were not revealed, the streaming service reportedly paid "much less" than the $600 million-plus allegedly paid for the Big Bang Theory.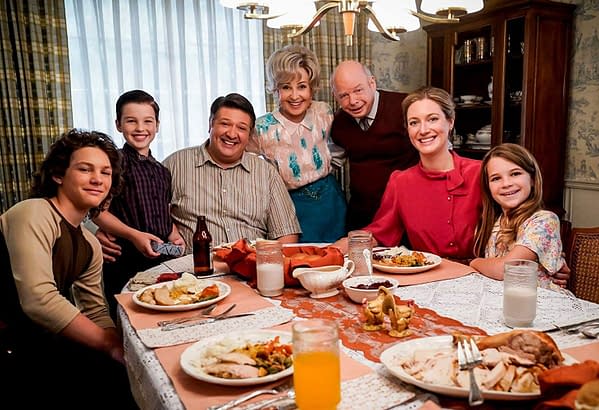 For young Sheldon Cooper, it isn't easy growing up in East Texas. Being a once-in-a-generation mind capable of advanced mathematics and science isn't always helpful in a land where church and football are king. And while the vulnerable, gifted and somewhat naïve Sheldon deals with the world, his very normal family must find a way to deal with him.

His father, George, is struggling to find his way as a high school football coach, and as a father to a boy he doesn't understand. Sheldon's mother, Mary, fiercely protects and nurtures her son in a town where he just doesn't fit in. Sheldon's older brother, Georgie, does the best he can in high school, but it's tough to be cool when you're in the same classes with your odd younger brother. Sheldon's twin sister, Missy, sometimes resents all the attention Sheldon gets, but also remains the one person who can reliably tell Sheldon the truth. Finally, there's Sheldon's beloved Meemaw, his foul-mouthed, hard-drinking Texas grandmother who is very supportive of her grandson and his unique gifts.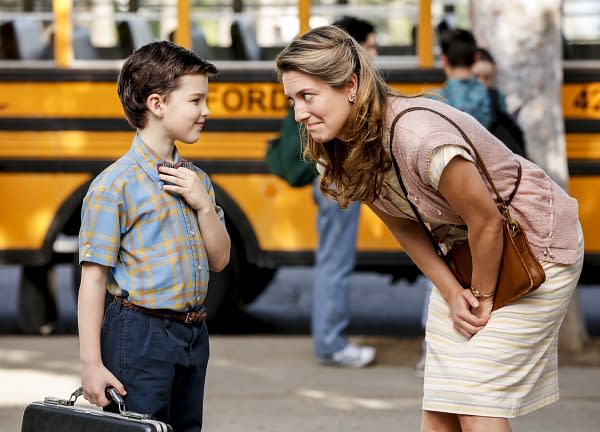 Created by Chuck Lorre and Steven Molaro, the series stars Iain Armitage as Sheldon, Zoe Perry as Mary, Lance Barber as George Sr., Annie Potts as Meemaw, Montana Jordan as Georgie, Raegan Revord as Missy, Matt Hobby as Pastor Jeff, and Jim Parsons as the Voice of Sheldon. Lorre, Molaro, Parsons, and Todd Spiewak executive produce; with Chuck Lorre Productions, Inc. producing in association with Warner Bros. Television.