'Young Sheldon' Season 2 Finale Featuring Young Versions of 'The Big Bang Theory' Gang
CBS' long-running sitcom The Big Bang Theory may be ending its series run next week, but it's going out with a… crossover? Set to air Thursday, May 16, and immediately following TBBT's series finale, the second-season finale of Young Sheldon will include guest appearances from younger versions of Leonard, Penny, Howard, Raj, Amy, and Bernadette (Johnny Galecki, Kaley Cuoco, Simon Helberg, Kunal Nayyar, Mayim Bialik, and Melissa Rauch in their adult forms, respectively) in what is meant to be a fitting "goodbye" to the departing series as well as to help solidify TBBT spinoff's storyline.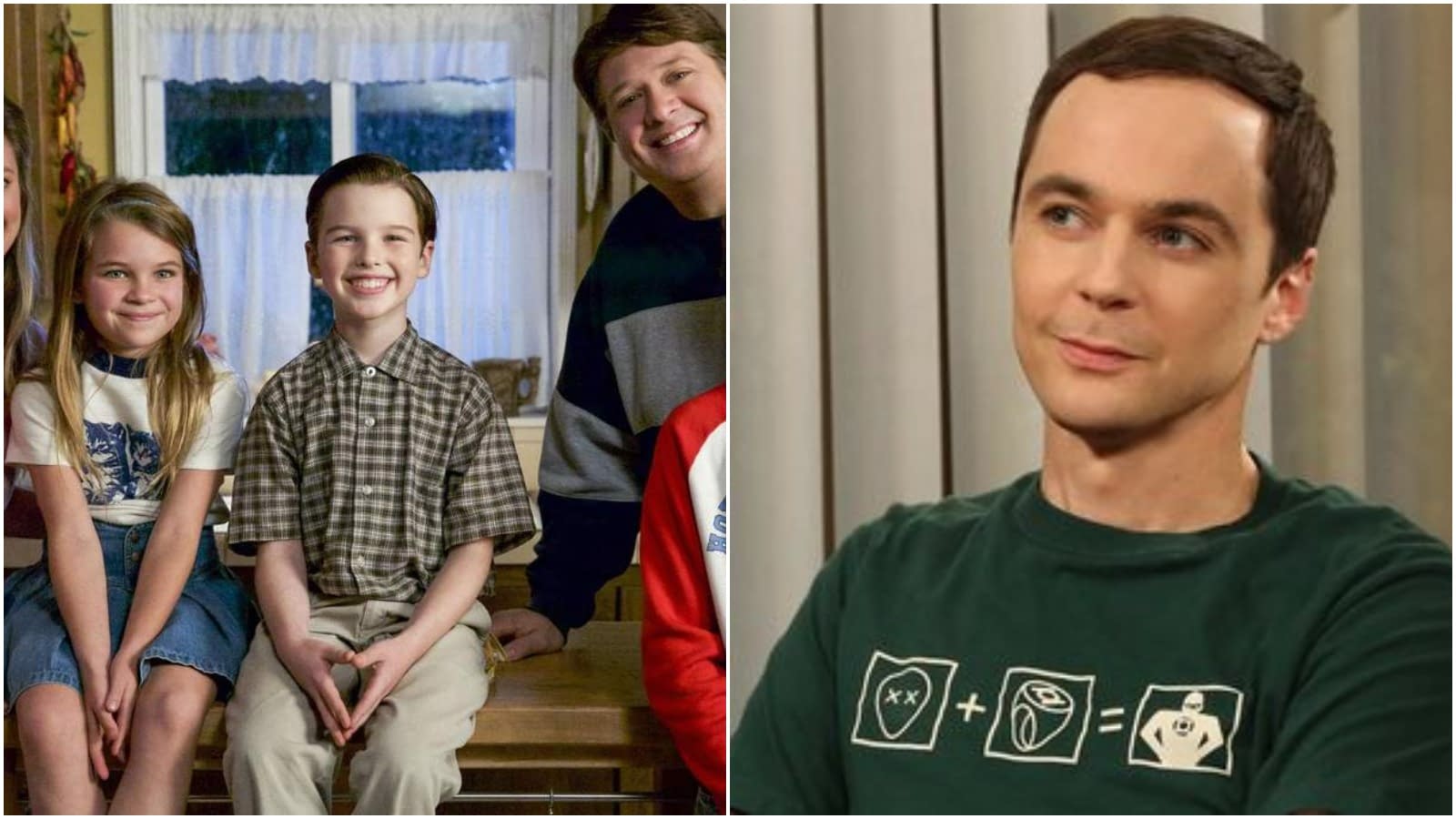 Based on exclusive reporting from TV Line, how exactly the crossover will take place is still unclear while the names of the child actors playing the guesting TBBT characters have yet to be released.
https://www.youtube.com/watch?v=CwosKX-YFeg
Leonard and Sheldon are brilliant physicists – geniuses in the laboratory but socially challenged everywhere else. Enter beautiful, street-smart neighbor Penny, who aims to teach them a thing or two about life. Despite their on-again, off-again relationship in the past, Leonard and Penny have finally gotten married. Even Sheldon has found a female companion, entering into a "relationship agreement" with neurobiologist Amy Farrah Fowler, and he recently took their relationship to the next level by marrying her after a long courtship. In their free time, Leonard and Sheldon enjoy fantasy role-playing games with their ever-expanding universe of friends, including fellow scientists Koothrappali, Wolowitz and Wolowitz's adorable microbiologist wife, Bernadette, who is adjusting to life with their two children.
Created by Chuck Lorre and Bill Prady, The Big Bang Theory is produced by Chuck Lorre Productions, Inc., in association with Warner Bros. Television. Lorre, Prady, Molaro, and Steve Holland serve as executive producers.
https://www.youtube.com/watch?v=XR-jIhwIfIw&t=34s
Young Sheldon season 2, episode 22 "A Swedish Science Thing and the Equation for Toast": Sheldon invites the entire school to a party for the Nobel Prize announcements. Also, Meemaw learns more about Dr. Sturgis' past, and Georgie's desire for cable TV leads to a standoff between him and George Sr.
Created by Lorre and Molaro, Young Sheldon stars Iain Armitage (Sheldon), Zoe Perry (Mary), Lance Barber (George Sr.), Annie Potts (Meemaw), Montana Jordan (Georgie), Raegan Revord (Missy), and Jim Parsons (Voice of Sheldon).
Produced by Chuck Lorre Productions, Inc., in association with Warner Bros. Television, Lorre, Molaro, Parsons, and Todd Spiewak serve as executive producers.