From the NY Post, the cover to Action Comics #1 by Rags Morales, shipping from DC in September.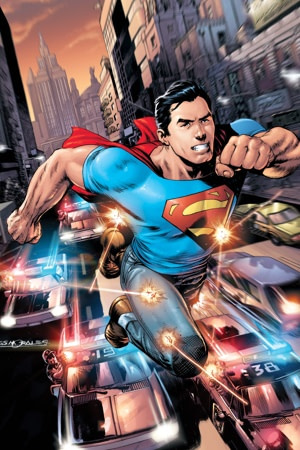 Grant Morrison is quoted as saying "We felt it was time for the big adventures of a 21st-century Paul Bunyan who fights for the weak and downtrodden against bullies of all kinds, from robot invaders and crime lords to corrupt city officials".
The NY Post also states that the DC Relaunch "nullifies" the issue of Superman renouncing his American citizenship.