Maxima was a Superman character created by Roger Stern and George Pérez.
Originally she was created as a warrior alien princess insistent on finding a mate on Earth, with Superman in her sights, and repeated unsuccessful attempts to woo him.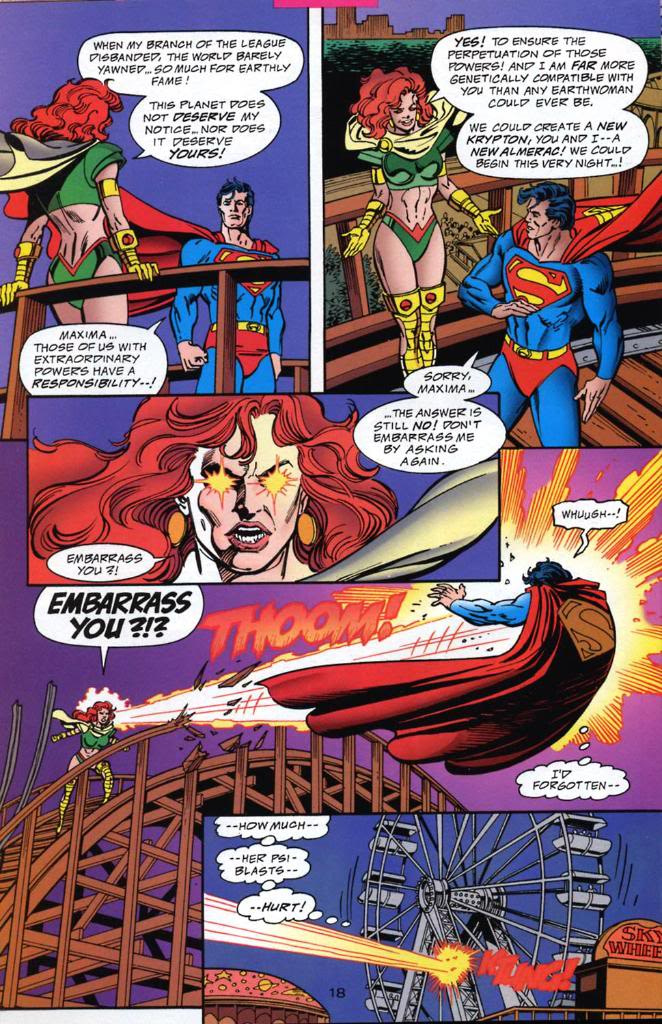 She was reintroduced to the New 52 DC Universe relatively, as a student of cosmic academy The Crucible but her motivations and experience seem very different.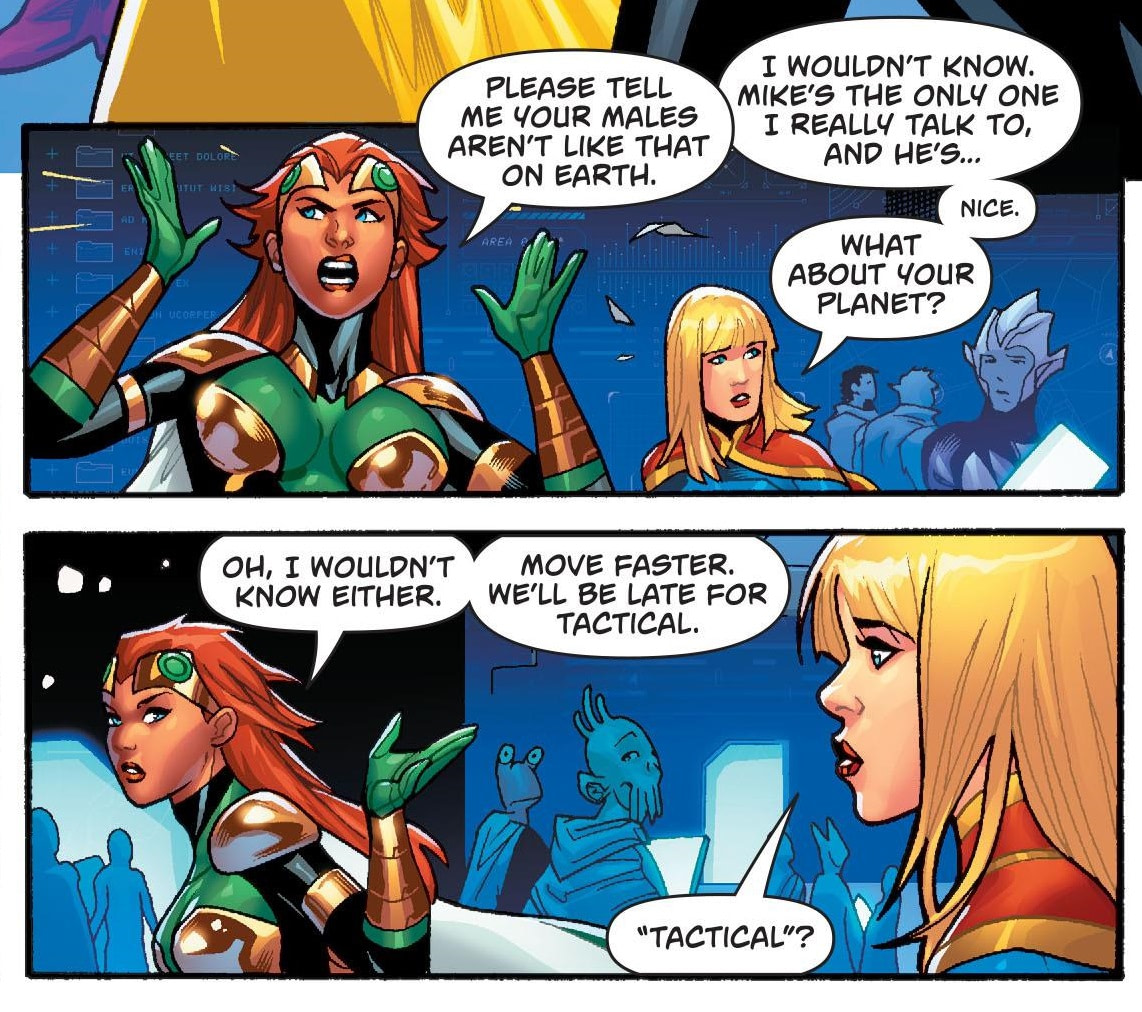 And she is escaping her culture's demands for her to find a mate, instead, at home or abroad.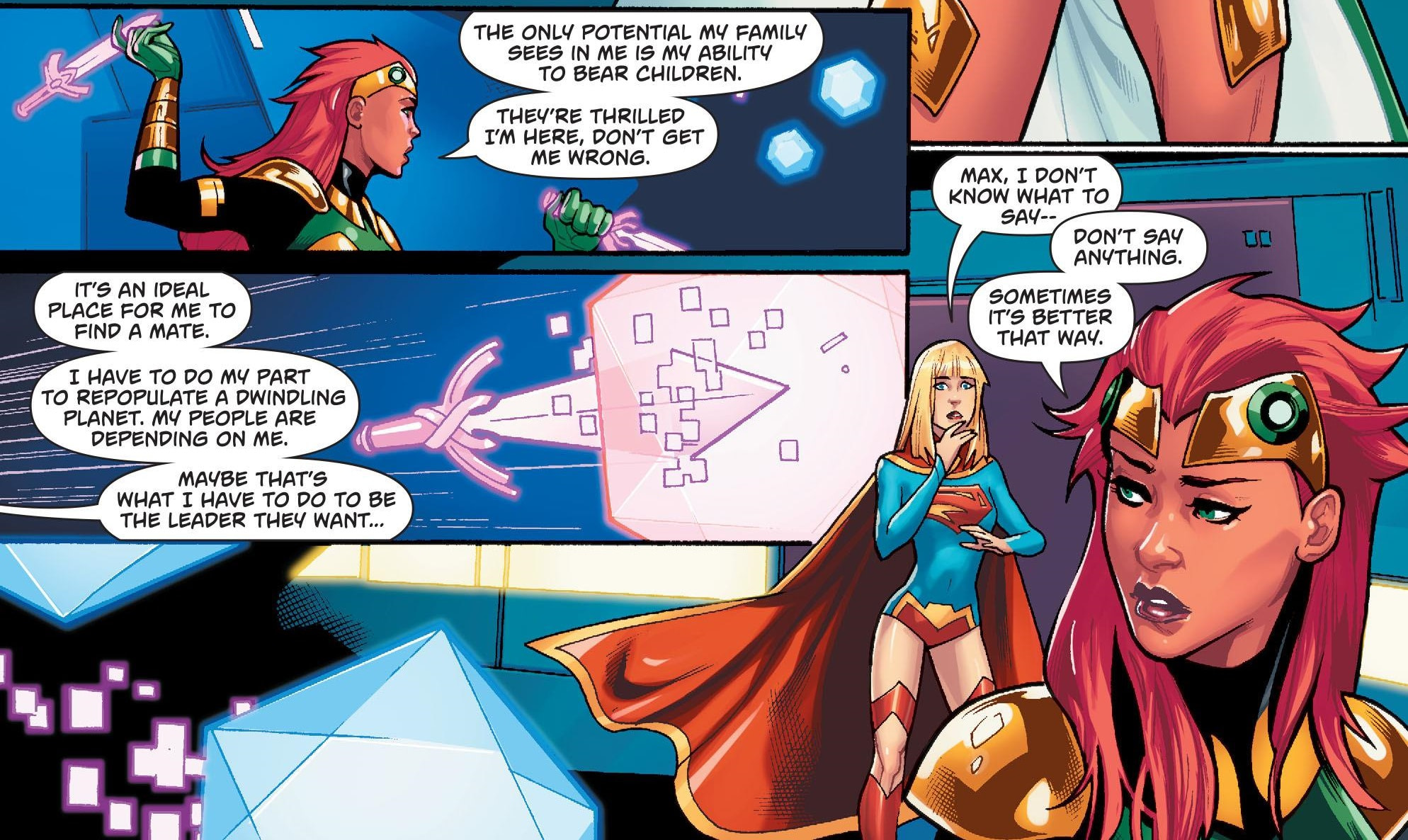 K Perkins, current author of Supergirl, which published its final issue last week, wrote writes,
issue #40 is out & the the book is coming to an end – but really happy i got to have this moment. there needs to be more characters of diverse backgrounds, including LGBT ones, in mainstream media. (out &) proud to be a part of positive social change AND a f—ing awesome team that's pushing us forward with epic storytelling, phenomenal
That moment would be this one.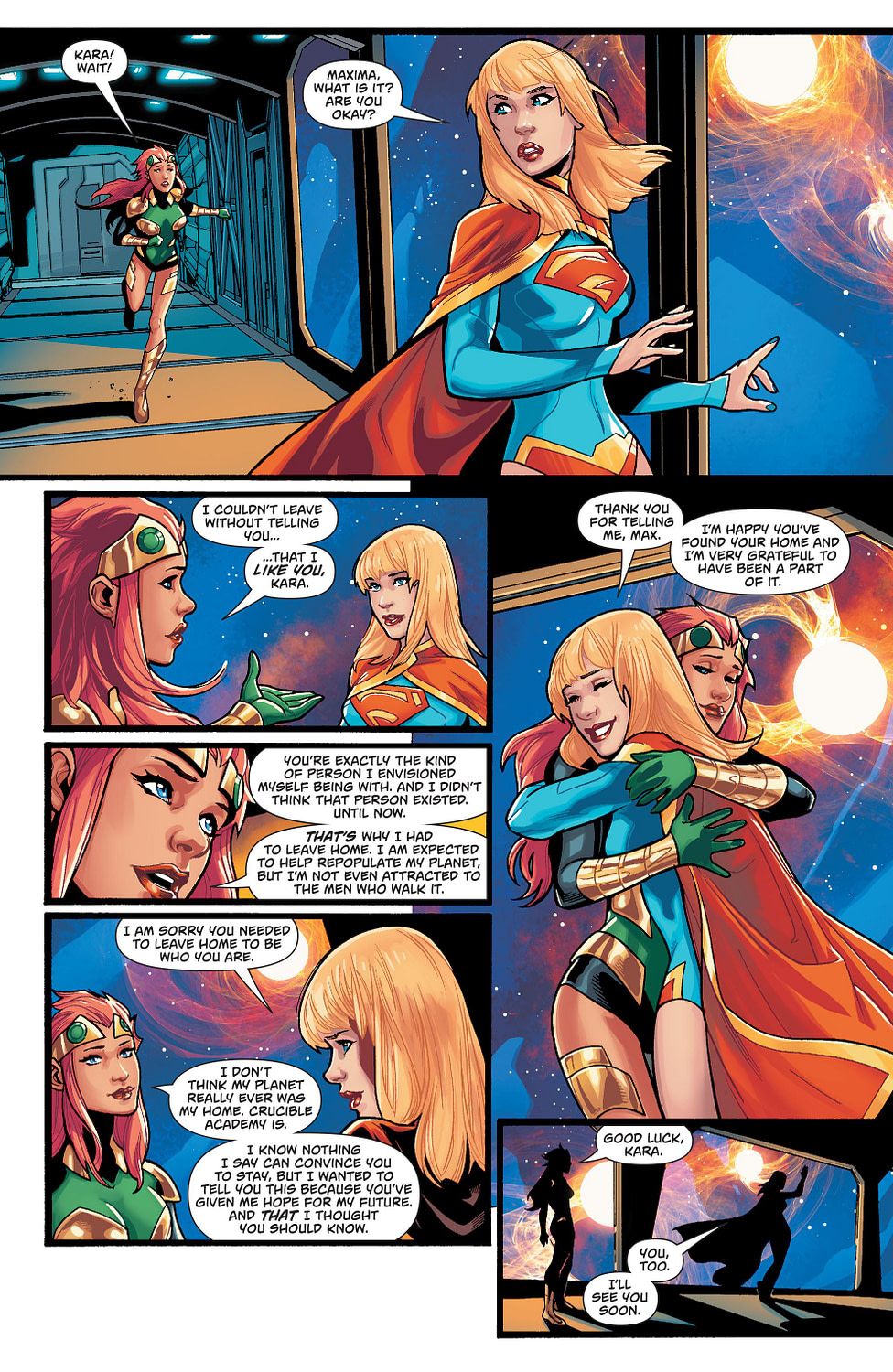 And while Supergirl is ending, odds are Maxima will find a way back soon…