The backlash against Kevin Spacey continues. This time it comes in the form of Ridley Scott making the decision to cut Spacey from his movie All the Money in the World in the 11th hour. According to The Hollywood Reporter Scott is bringing in Christopher Plummer, who was originally Scott's first pick but was told to cast a bigger name, to replace Spacey as J. Paul Getty in the story about the infamous 1973 kidnapping of his grandson, 16-year-old John Paul Getty III.
The movie, which was pulled as the closing night screening of AFI Fest at Scott's insistence, is scheduled to hit theaters on Dec. 22 via Sony's Tristar. As of now, the release date remains unchanged despite the re-shoots but insiders say that if anyone can pull off re-shoots and still make the holiday release date, it's Scott.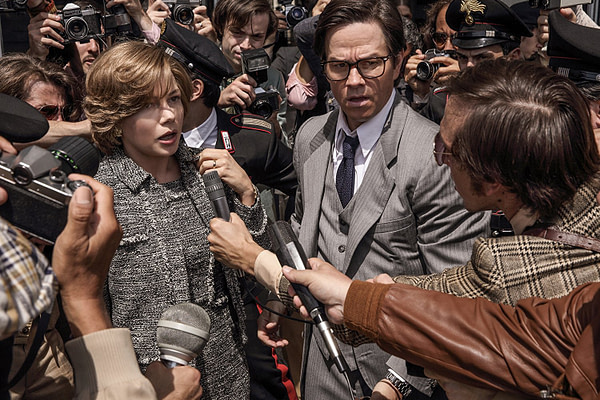 According to reports Scott made this decision "unilaterally" and only told Sony late Wednesday night. The reshoots have the potential to be expensive since this is so late in the game and they'll need to bring back other members of the cast.
Spacey shot a total of eight days and many of his scenes featured just him. Mark Wahlberg and Michelle Williams also star in the feature, as J. Paul Getty's lawyer and daughter, and the two are expected to come back for re-shoots.
There is also the issue of locations as well since reports indicate that that Spacey's shots were in a couple different locations. There is also the option of digitally replacing Spacey with Plummer which is also on the table.
VFX house MPC — which was the lead VFX house on last year's visual effects Oscar winner The Jungle Book — is working on All the Money in the World (though there might be additional VFX houses involved). Depending on the complexity and number of shots in which the character appears, it is possible that digital compositing could place Plummer into some shots.
The fact that Scott is willing to make what could be a very expensive decision just for the sake of his production says a lot. Spacey's name would have likely dragged the movie down just by association but it still feels like a step in the right direction. Thus far Spacey has felt ramifications of his actions all throughout Hollywood from the way the LGBTQ+ community rejected him to Netflix severing ties with him completely. There likely won't be justice for Spacey's victims in the courts (statue of limitations and how notoriously hard it is to get a conviction on rape and sexual assault cases) but perhaps his career falling apart will give some of them a little peace.
Summary: The story of the kidnapping of 16-year-old John Paul Getty III and the desperate attempt by his devoted mother to convince his billionaire grandfather to pay the ransom.