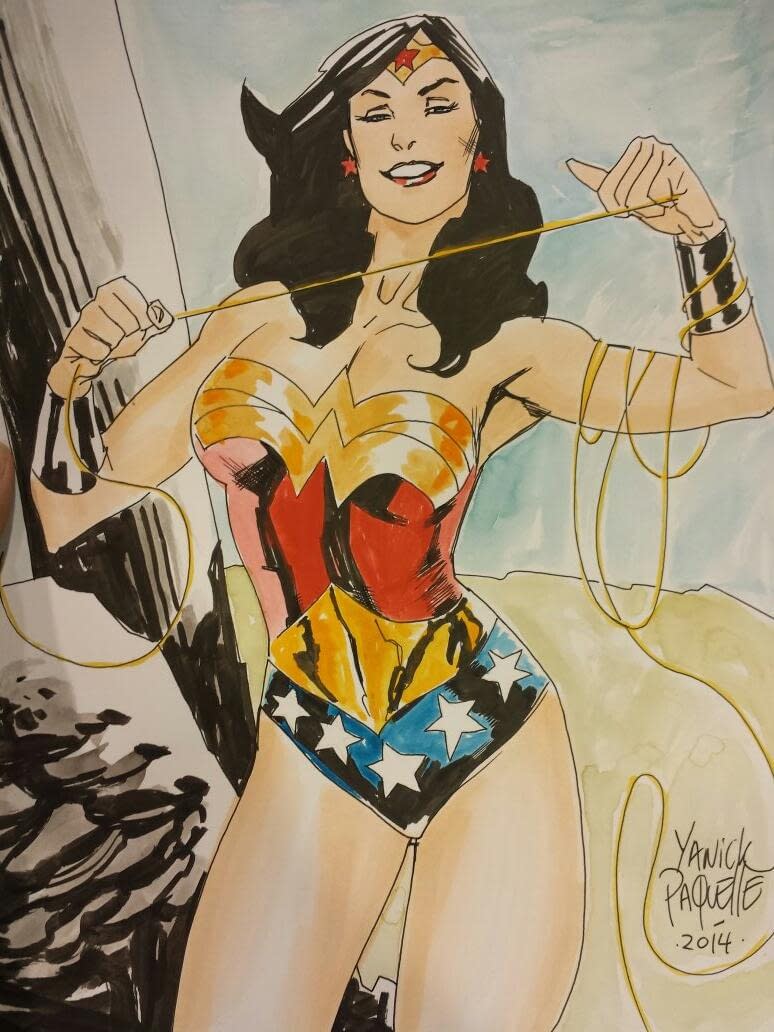 Yanick Paquette sketch art from Wondercon…
Announcements, reports, cosplay, there is still much coming in to Bleeding Cool to run, but here's a rundown of Bleeding Cool coverage over the Wondercon weekend. So here's a special Lying In The Gutters Extra Edition ahead of the usual edition later today, to bring you up to speed.
The announcements
The panels
The cosplay
And just all the other cool stuff at the show.
Plenty more to come… so what did we miss?
Enjoyed this article? Share it!