This was the solicited cover for Betty & Veronica #251 from Archie Comics. An innocent visual by Dan Parent of, um, two young women in bikinis, in high heeled stilettos and knee length boots in the snow.
Hmmm.
Anyway, in the issue about to be published, there has clearly been an influx of good taste, and the ladies are still in the skimpy suits, but the footwear has changed from something out of an XXX Parody to something out of an Ugg catalogue.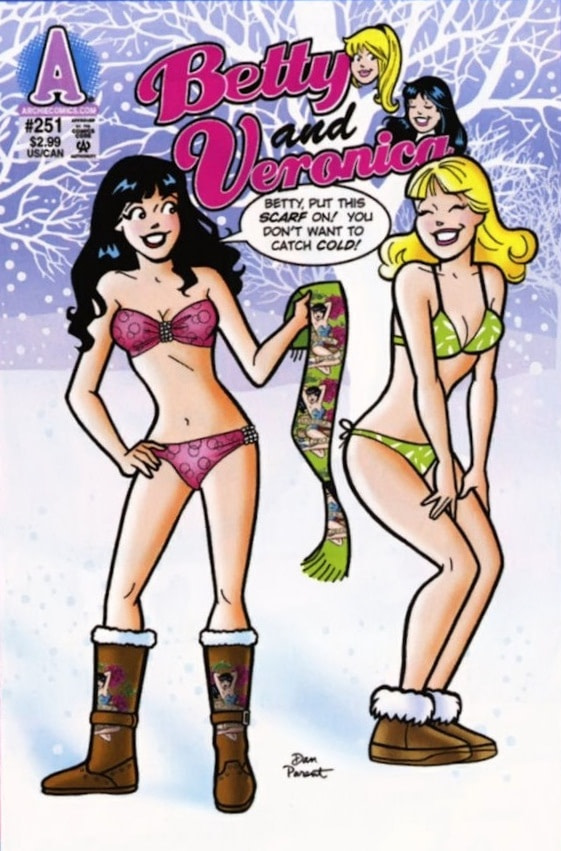 Which is clearly much more realistic. Although what's with the pinup image on the boots and scarf?