Somewhere between Red5 Comics and Scout Comics in the 500-odd-page Previews catalogue published on Wednesday, is a very special graphic novel, that will be ignored by many.
Published by Soaring Penguin Press will be A Bad Bad Place, a hardcover graphic novel written by David Hine, best known for co-creating Spider-Man Noir, but with a long history as a comic book writer and artist – and drawn by one of Bleeding Cool's favourite living comic book creators, Mark Stafford. 
This is their third major collaboration together, following up on The Man Who Laughs and Liphook. Here's a little look ahead…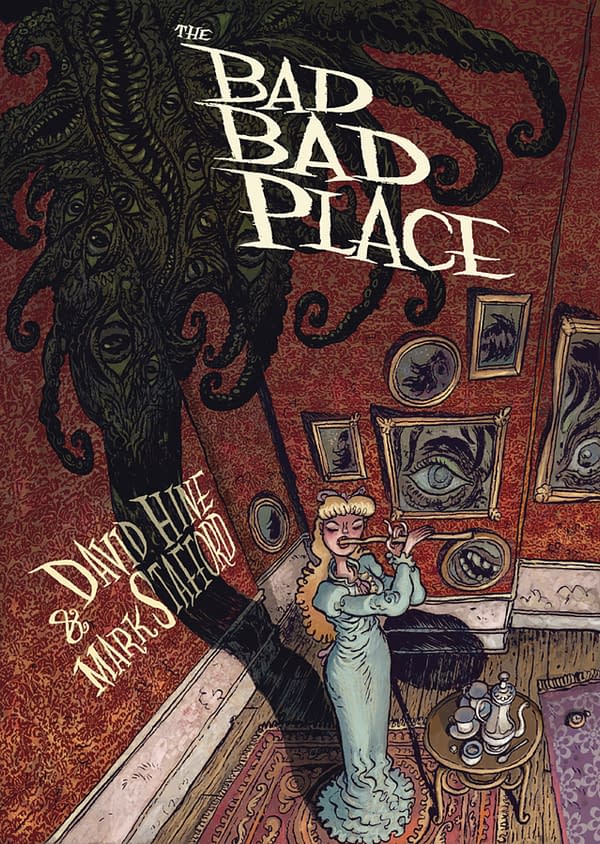 BAD BAD PLACE HC GN
SOARING PENGUIN PRESS
SEP191976
(W) David Hine (A) Mark Stafford
It seems that Faraway Hills, the modern community built on the site of the far, far older Crouch Heath, did not satisfy all the needs of the community. When the Castavette Estate reappeared on the edge of town, years after it had been demolished, those needs, those urges, those cravings were satisfied. But at what price? David Hine and Mark Stafford, the team responsible for The Man Who Laughs and Lip Hook, bring a new tale of Urban Unease, a horror tale of dreams turned dark, and a mother's soul blackened with revenge. In Shops: Nov 27, 2019 SRP: $19.99
[
Enjoyed this article? Share it!