A Comic Show In Brooklyn: Picture In Picture Exhibition At Launchpad Elizabeth Heyman writes;
As anyone from the 30+ age group would passionately tell you, there was a time when comics weren't considered fashionable. It was a time when shops and conventions were sanctuaries and anywhere else posed the threat of harassment and geek-shaming. There was a reason that comic store clerks packaged your weekly purchases in sketchy brown paper bags similar to the ones used for distributing dirty magazines. Even the independent titles once struggled just to shed the 'low-brow subculture' stigma that plagued the medium for decades. However, if there's anything that last Tuesday's gallery opening of Picture in Picture: A Comics Show at Launchpad in Brooklyn suggests it's that the art world and popular culture are finally both able and beginning to embrace the sophisticated, sequential illustrative style of comics.
As Picture in Picture's curator Jess Worby understands very well, comics have long been a misunderstood, underappreciated medium. In fact, his inspiration for the exhibition derived from a conversation that he had with another artist, "I recently went out to eat with a friend who is also an artist, but not a cartoonist. He thinks comics are great, but don't offer anything that the world can't find in another medium, and thus will never have the same impact. In a way, he's right; comics are the bastard lovechild of literature and visual art, but paradoxically, they are also an incredibly unique form that belongs to neither. Comics have the ability to run the gamut in narrative form and aesthetic style, such that they can verge on and assimilate the power of written novels, poetry, illustration, abstract painting, film, etc. Furthermore, the cartoonist needs only pen, paper and time to make a story that can be just as powerful as that of an Oscar-winning film or as beautiful and interesting as a much more grandiose piece of fine art. Comics offers nothing and everything that other media do not offer."
The opening night itself was a great lead off into the weekend of another celebration of the medium, Comics Art Brooklyn, as audiences were able to view the works of many artists who appeared at the festival on Saturday. However, an experience unique to the Picture in Picture attendee was the ability to view the raw drafts of popular prints, which entailed everything from coffee stained corners to blue penciled outlines. All of the pieces used in the show were the original hand-drawn pages from artists such as Aaron Cockle, Anuj Shrestha, C.M. Butzer, Chi Birmingham, Christopher Darling, Christopher Duffy, Dasha Tolstikova, Edwin Vazquez, Hye Su Lee, Jen Tong, Jess Ruliffson, Joana Avillez, Jon Sperry, Jude Killory, Lala Albert, Matt Rota, Pat Dorian, Ryan Peltier, Gant Powell, and Jess Worby himself. "Range" was indeed the word of the night as the collection assembled by Worby showed exactly how much of it comics can demonstrate. Pieces were created using a vast variety of materials and styles while the professional backgrounds of their artists were just as diverse. Though certainly, the most noteworthy range was the illustrations' progression from intelligently lighthearted to gravely moving as you moved back towards the end of the space. From Sperry's imaginatively fun "Litterboxx" to Duffy's emotionally poetic "A Dream," viewers truly got to witness comics' most defining and valuable characteristic in that way; it's the art of sequence and composition of different sensory elements that truly enables the medium to be one of the most powerful forms of conveying deep, sentimental human experiences and personal journeys.
The show even proved to be a crossover hit. Ramona Venturanza, a student at Fordham University and advocate of the New York art scene admitted to coming into Launchpad a little unversed. She describes her experience by stating, "for an art enthusiast who is unfamiliar with graphic novels, the show far exceeded my expectations. I loved how the curator divided the small space into sections, each identifying the different types of graphic novels." But just as organizers might have hoped Verturanza came out of the Brooklyn venue a converted believer, "I thought that the actual execution of the comics' drawings were excellent; I never identified comic books as art, until now."
However, Picture in Picture wasn't just winning over unfamiliar crowds. Antonia Romero, a Brooklyn cartoonist and creator of Super Duper Ham from SuperDuperHam.com, was also in attendance. He too thought highly of the show calling it, "an eclectic collection of original, handmade comic book art that allows the viewer to explore the various methods and media used to craft unique visual narratives."
Truly, the praise was well deserved and not simply a result of treating attendees to free drinks and delicious, hot off the grill vegan hot dogs (though the latter certainly didn't hurt on a cold, pseudo-winter night). Worby noted the night's success by saying, "The reception of the work was great, and pulled people interested in both comics and art. Some pages made people laugh out loud, and some were commented on more for their aesthetic." Entertaining and moving, hilarious and serious, this gathering of illustrations demonstrates the best that Brooklyn's independent comics scene has to offer and through that has earned the medium's right to step outside the brown paper bag.
Picture in Picture will continue to run at Launchpad at 721 Franklin Ave, Brooklyn until November 15th. ---
---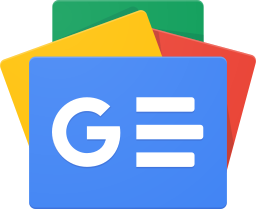 Stay up-to-date and support the site by following Bleeding Cool on Google News today!